---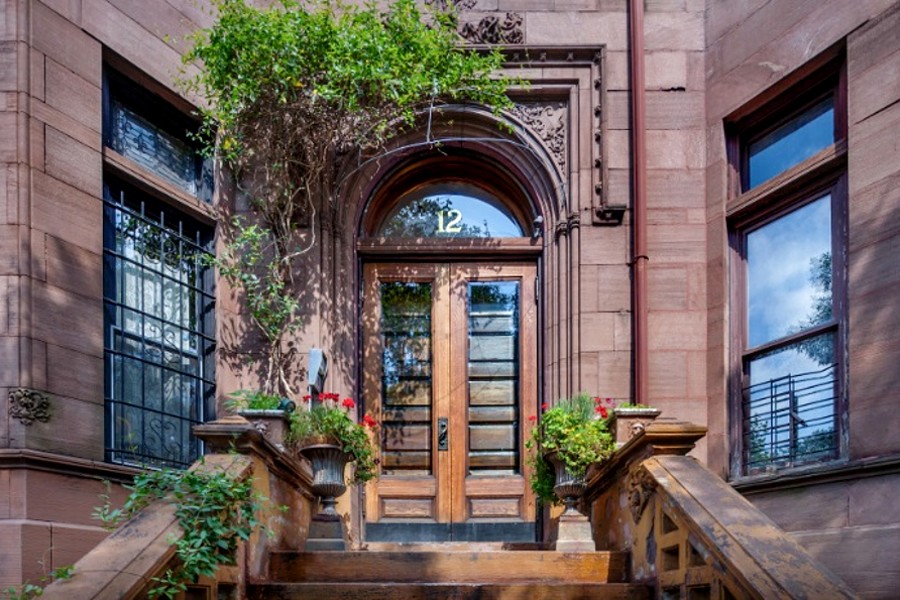 Are you considering moving to a new neighborhood but struggling to decide which one is right for you?
Finding the ideal neighborhood can take time and effort, but you can make the process smoother with the right tools, knowledge, and house and land packages. In this guide, we'll share some essential tips to help you discover your ideal neighborhood and make the right decision for you and your family.
Proximity to Work and Amenities
One of the most important factors is proximity to work and amenities when considering where to live. After all, no one wants to spend hours on the road every day, or live in an area where they have to travel far to access the things they need.
You'll want to live near your workplace if you work in an office. Consider how you'll get there – is public transport an option? Will you need to drive? If you have children, consider how your commute impacts their school day.
Next, consider the amenities that are important to you. Do you need to be close to a grocery store, pharmacy, or medical center? Are you a fitness enthusiast who needs a gym nearby? Do you enjoy going out to eat or attending cultural events? Make a list of the amenities important to you, and use it to guide your search for a neighborhood.
Crime Rate and Safety
Another important factor to consider when choosing a neighborhood is crime rate and safety. No one wants to live in an area that is known for high crime rates or that doesn't feel safe.
Start by researching the crime rates in your prospective neighborhoods. This information is readily available online and can give you a good idea of what to expect. You can also check with the local police department to get a sense of the neighborhood's safety and crime prevention efforts.
In addition to crime rates, think about the general safety of the neighborhood. Are the streets well-lit? Are there sidewalks or bike lanes? Is there a neighborhood watch program or community policing effort? These factors can contribute to a sense of safety and security in your neighborhood.
Talking to current residents about their experiences is also a good idea. Ask them how they feel about the neighborhood's safety and whether they've had any concerns or issues.
Cost of Living and Real Estate Market
Researching the average cost of living in the areas you are considering is essential, as it can vary widely from one neighborhood to the next. This includes things like the cost of groceries, utilities, and transportation. You should also research the real estate market to get a sense of what homes in the area are selling for, and whether it is a buyer's or seller's market.
If you're on a tight budget, consider living in a more affordable neighborhood or nearby city or town. However, keep in mind that living in a less expensive area may have drawbacks, such as a longer commute or fewer amenities.
It's also important to consider the real estate market in your chosen area. A hot market can mean homes are selling quickly and at high prices, while a cooler market may mean more homes are available and prices are more negotiable.
Quality of Schools
For families with children, the quality of the schools in a particular neighborhood is a key factor to consider. It's important to research the local schools, including their ratings, test scores, and any extracurricular programs they offer.
Even if you don't have children, it's still a good idea to consider the quality of the schools in the area. A neighborhood with good schools is likely more desirable, which can lead to higher property values and a more stable community.
Proximity to Family and Friends
When choosing the right neighborhood to live in, proximity to family and friends can be an important factor. Whether you rely on them for childcare, social support, or simply enjoy having them close by, living near your loved ones can significantly improve your quality of life.
However, it's important to be realistic about the proximity you desire. While living down the street from your family may sound ideal, it's essential to consider your needs and lifestyle. For example, if you enjoy your privacy and prefer your space, living too close to your family may not be the best fit.
Your Future Needs
Choosing the right neighborhood to live in is not just about your current needs and lifestyle but also about planning for the future. Consider how long you plan to stay in the area and your future needs.
For example, if you plan on starting a family or expanding your current one, choosing a neighborhood with good schools, parks and family-friendly amenities is important. Consider the safety of the area and its walkability or access to public transportation.
Suppose you're nearing retirement age or have health concerns. In that case, it's essential to consider a neighborhood that has good healthcare facilities, access to public transportation, and retirement homes or assisted living facilities. Consider a neighborhood with a lower cost of living or homes with features that can accommodate mobility challenges.
Working with a Good Real Estate Agent
A good agent will have expertise in the local market, be able to provide insights into the neighborhoods you're considering, and help you find homes that meet your specific needs and preferences.
When choosing an agent, research and look for someone with a proven track record of success. You can ask for referrals from friends and family, or search online for reviews and testimonials from past clients. It is also a good idea to interview potential agents to understand their experience, communication style, and approach to working with clients.
Once you've chosen an agent, be sure to communicate clearly about your needs and priorities. A good agent will take the time to understand what you're looking for in a home and neighborhood and work to find options that meet your criteria.
Conclusion
Choosing where to live is a significant decision that can profoundly impact your quality of life. By considering the factors we've discussed – proximity to work and amenities, crime rate and safety, cost of living and real estate market, quality of schools, proximity to family and friends, and your future needs – you can make an informed decision that best meets your unique needs and preferences.
Your ideal neighborhood is out there – it's just a matter of finding it. With these essential tips in mind, you'll be well on your way to discovering the perfect place to call home.
Related Articles
---