---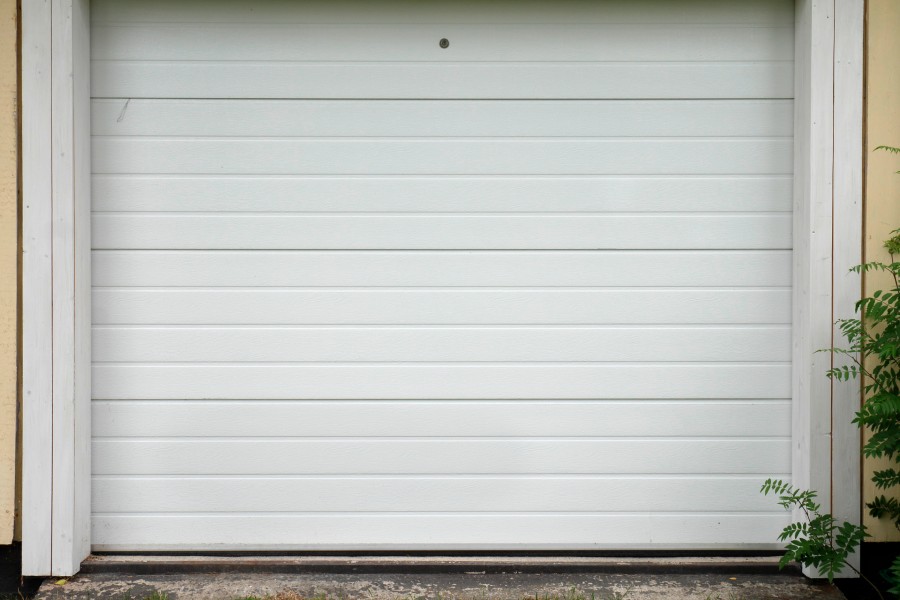 Picture this: it's the middle of the night, there's a thunderstorm raging outside, and suddenly you hear a loud crash echoing from your garage.
Moments like these call for an emergency garage door repair. From identifying common issues to taking action and seeking professional support, this guide has got you covered. So, let's shine a light on nightmarish garage door situations and learn how to navigate emergency garage door repair like a pro!
Red Flags: Top Emergency Garage Door Repair Scenarios
It's crucial to understand which garage door problems warrant emergency repair services. Familiarize yourself with these common emergency scenarios before taking action:
Broken Springs
Main symptom: Your garage door won't open, or it opens only partially.
Why it's an emergency: Broken springs prevent your garage door from functioning properly, compromising the security and safety of your home.
Snapped Cables
Main symptom: Garage door slams shut or hangs crookedly.
Why it's an emergency: Snapped cables not only risk damage to your vehicle but also pose a serious safety hazard for anyone near the door.
Collapsed Door
Main symptom: Door has visibly caved inwards, heavily damaged, or has come off its tracks.
Why it's an emergency: A collapsed garage door is a significant security concern and can result in costly property damage as well.
On-the-Spot Solutions: Tips for Tackling Emergency Garage Door Repair
When faced with an emergency garage door repair situation, it is natural to feel overwhelmed. However, with a calm approach and the right measures, you can reduce further damage and potential hazards. Remember these steps:
Assess the Situation Quickly
Safety first: Keep children and pets away from the affected area.
Determine the severity of the problem and whether immediate action is required.
Don't Force the Door
Attempting to force your garage door to open or close may worsen the problem. In emergency garage door repair situations, it's best to leave any movement to the professionals.
Secure the Area
If it's safe to do so, disconnect the garage door opener to prevent unauthorized access or any unintentional operation of the door.
Calling in the Cavalry: When to Seek Professional Emergency Garage Door Repair
While some garage door issues can be quickly resolved on your own, certain situations require the expertise of a professional emergency garage door repair service:
Springs or Cables Replacement
Due to the high tension and risk of injury associated with these components, only trained professionals should handle their repair or replacement.
Opener Malfunctions
If your garage door opener is experiencing complex electrical issues or refuses to operate despite your troubleshooting attempts, it's time to call an emergency garage door repair specialist.
Door Off Track
A door that has come off its tracks can be challenging to realign without the proper knowledge and equipment. In these cases, it's best to rely on a professional emergency garage door repair service.
The Calm Before and After the Storm: Preventative Maintenance for Your Garage Door
Though some emergency garage door repairs may be difficult to predict, regular maintenance can significantly reduce the risks. Remember these integral maintenance practices to keep your garage door in pristine condition:
Lubricate Moving Parts
Regularly lubricating moving components like springs, rollers, and hinges ensures smooth operation and prevents wear-related damage.
Inspection and Adjustment
Periodically inspect your garage door's components and make necessary adjustments to keep everything in working order.
Replace Worn Components
Stay on top of replacing worn-out parts before they become a safety hazard or result in a garage door emergency.
Why is it important to have a working garage door?
The importance of a serviceable garage door often goes unnoticed by homeowners, but it plays a significant role in safety, energy efficiency, and convenience for residents. A well-maintained garage door not only increases your home's curb appeal but also helps save on energy costs, protect your belongings and vehicle, and ensures your garage is a safe and accessible environment.
1. Security: An easy-to-operate garage door with the proper security features provides added protection for your home and valuables. A poorly maintained door can be a weak link in your home security system, making it an easy target for burglars. Upgrading to secure and modern models, such as a garage door with an electronic opener and rolling-code technology, contributes to keeping intruders out and safeguarding your family and possessions.
2. Safety: A well-functioning garage door is crucial in ensuring your family's safety. Broken springs, damaged panels, or impaired sensors can lead to accidents and injuries. Regular maintenance can prevent these issues and enable your garage door to work efficiently without becoming a hazard. With a fully serviceable door, you can trust that your children and pets will be safe around the garage.
3. Comfort and Convenience: A smooth-operating garage door saves you time and offers a hassle-free experience. Imagine having to manually push and lift a heavy garage door daily due to a faulty opener or struggling with a rusty roller system that continuously jams. Besides the inconvenience, these issues can lead to costly repairs if not addressed promptly. Investing in a serviceable garage door ensures effortless daily operation and long-term peace of mind.
4. Aesthetics: A well-maintained garage door adds to the aesthetics of your home and can boost its curb appeal and resale value. A damaged or worn-out door not only looks unappealing but can also decrease your property value. Additionally, the variety of materials, designs, and colors available in modern garage doors allows you to choose one that complements your home's architectural style, adding to its overall attractiveness.
5. Energy Efficiency: Proper insulation provided by a serviceable garage door can significantly impact your home's energy efficiency, especially if your garage is attached to your house. A well-insulated door prevents hot or cold air from entering your living spaces, reducing the strain on your heating and cooling systems while potentially lowering your energy bills.
Reigning in Emergency Garage Door Repair
With this comprehensive guide, you are now well-equipped to tackle a wide range of emergency garage door repair situations. By keeping a cool head, implementing DIY solutions for minor issues, and knowing when to call in the professionals, you can mitigate damage and prevent unfortunate accidents. With prevention in mind, remember the importance of regular maintenance to keep these emergencies at bay. Here's to conquering garage door mayhem with confidence and poise!
By HWM Partnership
---