---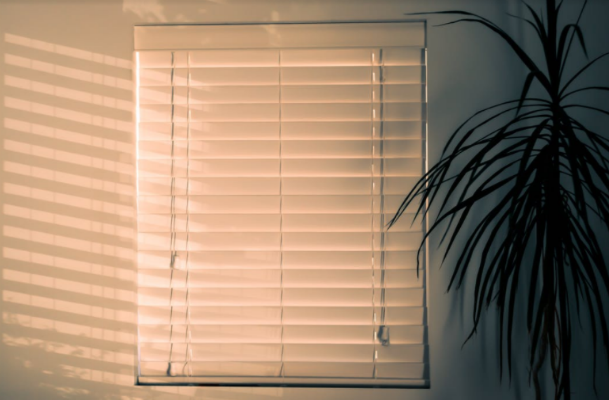 Have you been living too long in your house that you feel like you need to change something about it?
Or maybe you feel like your room feels dull and want to make it more vibrant. Scratch all of that, have you had enough of the sun rays burning through your windows, making the whole house too warm? These are all signs that you need to consider getting new window blinds. Maybe that sounds like it involves a lot of decision-making, but you don't know the first thing about blinds. Well, we're here to the rescue to help you know what type of blinds are perfect for your home.
What To Consider For The Perfect Blinds Choice
1. Purpose and Budget
When you're about to choose window blinds for your home, you need to think about what purpose you want them to serve. Different types of window blinds have multiple functions, so you need to know what you need them to do for you. Another important factor that should go into your selection process is your budget, which you should set ahead of time. Bear in mind while you're setting your budget that the prices differ according to material and size, that's why you'll need to have an idea about what you want.
2. Lighting and Privacy
One of the essential factors to take into consideration while choosing the perfect window blinds is their lighting and privacy functions. Think about how much light you want to enter the room, whether you want it to be bright and airy or more on the cozy side, and choose blinds with the appropriate light-blocking properties. Your privacy is also an important thing to consider, especially if you have one of those nosey or noisy neighbors. Aluminum blinds, for example, are perfect if you want to block harmful UV rays while still letting in natural light and ensuring a decent level of privacy.
3. Style
To really hit the jackpot with your window-blind choice, make sure you pick one that complements your home's decor and overall atmosphere. There is a wide range of colors and styles to choose the perfect one, but the best choice is getting designer window blinds that are tailor-made to your home and taste. If the room palette is pale, you can go for blinds with a floral print for a pop of color. With roll-up blinds, you can choose contrasting prints on each side for a unique look when rolling them.
Types Of Blinds
1. Venetian Blinds
Venetian blinds refer to the style that has horizontal slats that are made of several materials like plastic, wood, or metal and connected by cords or strips of fabric. As opposed to what their name implies, they actually come from Persia, not Venice. They are the most common option for most homeowners since they fit in any room in the house. They, however, look their best on narrow windows in home offices or bedrooms. Their best quality is that they can be adjusted to control the intensity of light that comes in.
2. Roman Blinds
These blinds are the go-to for anyone wanting a more elegant and luxurious feel to their home. They come in indoor and outdoor types and give off a warm, cozy vibe to any room. They have soft folds of fabric available in different styles, patterns, or materials that are pulled up and down by a chain you can personalize. Their best feature is their ability to be custom designed with a pattern on the fabric color that you choose. They can work anywhere. Bedrooms, offices, kitchens, or the living room but are not very fitting for bathrooms.
3. Vertical Blinds
Vertical blinds are another great option for you to consider, especially if you have large glass windows or doors that need a floor to ceiling coverage. They are similar to horizontal blinds except that they aren't raised up or lowered down, they just slide to one side if you want them out of the way. They offer great control of the light coming into the room and also provide utmost privacy. That's why they are most commonly used in offices or residential buildings. They are also easy to install and don't cost a fortune, making them an ideal choice for many homeowners.
There you have it, now you know how to know which type of window blind is perfect for your home as well as some of the types to choose from. There many more types out there you can consider like panel blinds, roller blinds, pleated, blackout, or sliding. Just make sure you take your time on each type researching their cost, most suitable use, and then choosing one that complements your taste and decor.
---