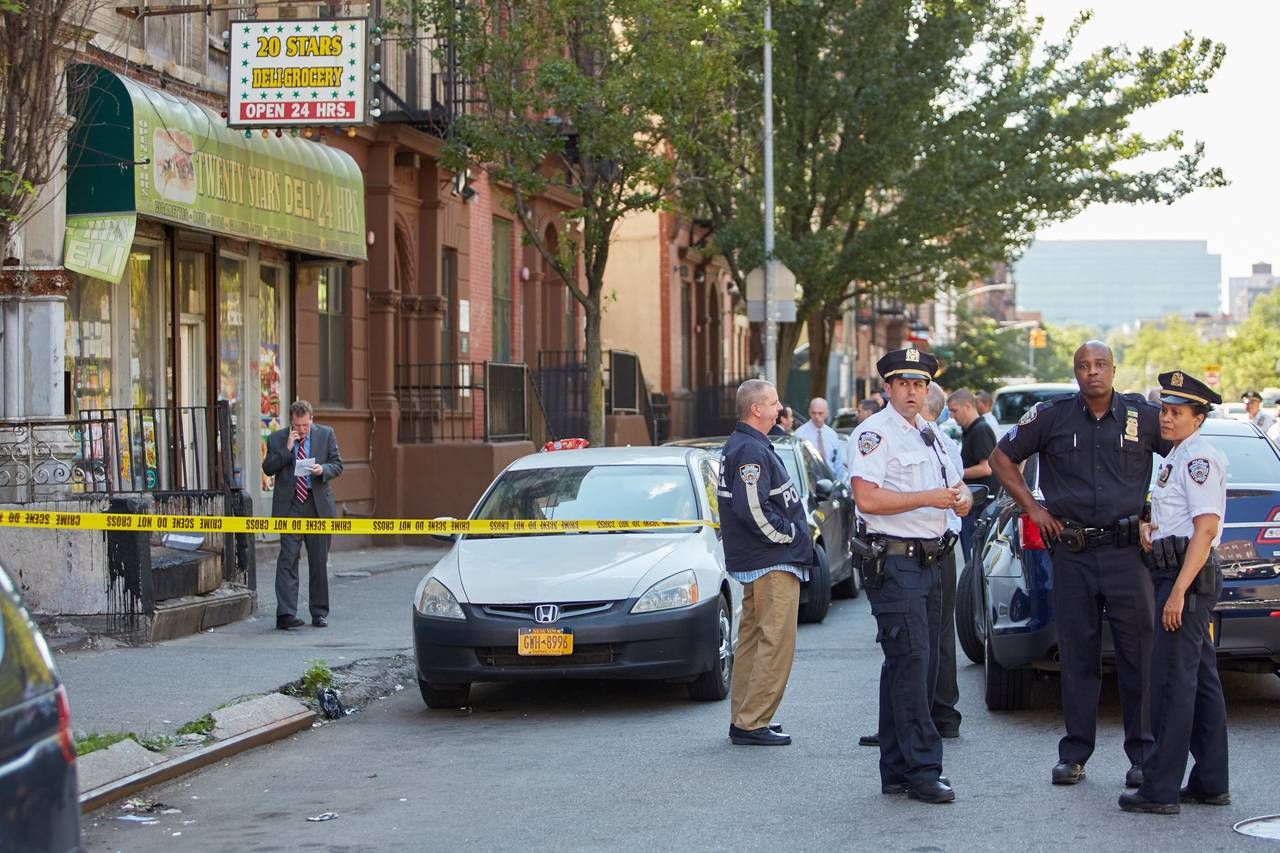 Four people were shot Wednesday afternoon in East Harlem when at least one person opened fire outside of a deli, a law-enforcement official said.
The shooting took place around 3:25 p.m. at Twenty Stars Deli near Madison Avenue and East 132nd Street, the official said.
Two men were ordering food inside the deli when shots were fired into the business from the sidewalk, the official said. One of the men, who is 25 years old, was shot in the head, while a 17-year-old was hit in the upper chest.
Two other people on the street were also struck by the bullets. A 43-year-old man suffered a graze wound to the chest and neck, the official said, and a 24-year-old woman was grazed on the arm.
The victims were transported to Harlem Hospital. Their conditions were not immediately known.
Craig Smith, 45, said he had been standing with one of the victims in the courtyard of the nearby Abraham Lincoln public housing complex before hearing eight to 10 gunshots. The man had gone to get change from the deli for $10 bill and staggered back wounded.
"He collapsed right in front of me," Mr. Smith said. "We were just trying to keep him alive, breathing."
Anthony Goldstone, 24, was walking into another store with his one-year-old daughter when he heard around 10 loud shots ring out.
He said he then saw someone dressed in black run off west down 132nd Street.
"A lot of people starting running," he added of the chaotic aftermath. "After the first shots, I checked my daughter before I checked myself."
An investigation is ongoing. Investigators are reviewing surveillance camera footage from the deli for any evidence (source).
---
---
Related Articles
---