---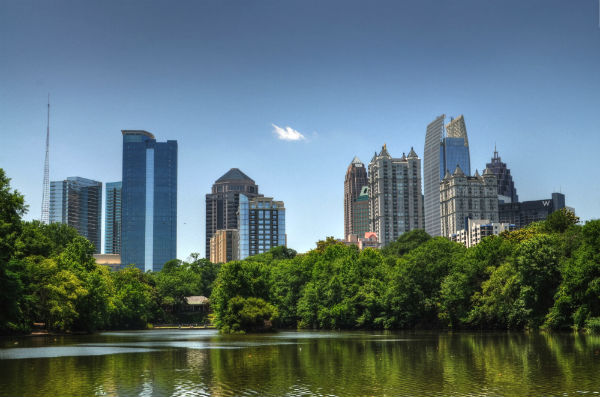 In the Peach State's capital, Atlanta, rental property owners have a steady flow of tenants as people flock to Georgia's most populous city seeking better employment, healthcare access, and educational opportunities. 
How hard can it be to make some additional money as a rental property landlord in Atlanta with so many potential renters?
As it turns out, rental property management in Atlanta, like anywhere else, can become a time-consuming, full-time job if you go it alone. However, help is at hand, at a cost. What is that price, and what does it encompass?
Assistance with rental property management in Atlanta
If you want to make your rental property ownership experience as smooth as possible, reliable property managers in Atlanta such as Atlanta Property Management Group and Evernest try to make this happen. They take the hassle out of being a landlord by finding and vetting tenants, collecting rent, managing repairs, and maintenance, and managing the eviction process, should it become necessary.
While there is a fee attached to the company handling these matters on your behalf, they make it possible for property rental to become a passive income that does not require much of your time. Typically, landlords work with a specific agent, building a working relationship based on professionalism and trust.
Fee structuring
Rental property giants determine their fee structure and present it to potential clients. Similarly, local companies in Atlanta. Some companies charge flat fees, while others apply a sliding scale percentage according to the property size and rental amount. Therefore, there is no set answer to how much an Atlanta property manager will cost a landlord. Extensive research into local and national companies allows rental property owners to determine which company offers them the service they need at reasonable, competitive prices.
Management fees
This is a non-negotiable fee attached to hiring a property management company. The average company will charge anywhere between 4%-12% of the rental amount to cover their management fee, although some companies ask for a flat fee.
In Atlanta, the percentage fee is calculated according to the distance a rental property company agent must travel to and from the property, its location, how many of your properties they manage, and what services are included in the deal. Regarding the latter, it might be advisable to include these services in your monthly fee, although you can ask to pay them on an ad hoc basis. There are advantages and pitfalls to each approach, and a decision in your best interest rests with you.
Leasing fees
Rental property companies undertake to find their clients reliable tenants who will pay their rent on time and not be a source of constant complaints and challenges. They vet potential renters by examining their references from previous landlords, verifying their employment in Atlanta or its surroundings, and determining whether their income is sufficient to cover the rent. Additionally, they run credit checks on these applicants to establish a history of fiscal responsibility.
Such efforts take time and money, and property managers expect compensation. Find out whether the leasing fee is built into your management fee or must be paid separately.
Advertising fees
The cost of advertising your property to clients is typically built into the management fee a rental property manager charges. However, it may be separate and apply only when your property needs to be marketed for new tenants.
Rental property owners should ensure they get value for money when it comes to advertising. Ask companies what their advertising process entails to determine if it is sufficient for your needs and reach a broad audience of people in Atlanta.
Eviction fees
Should an eviction become necessary, a rental management property agent deals with the matter on your behalf. However, the company needs to recoup the costs of undertaking this process. This includes retaining an attorney's services, filing court paperwork, and hiring bailiffs should an eviction become contentious.
Most rental property companies and owners prefer to settle an eviction without resorting to court appearances and astronomical legal costs. However, this poses a risk that something could go wrong without an experienced lawyer at the helm. Ask your property managers about eviction fees with and without legal representation.
---