---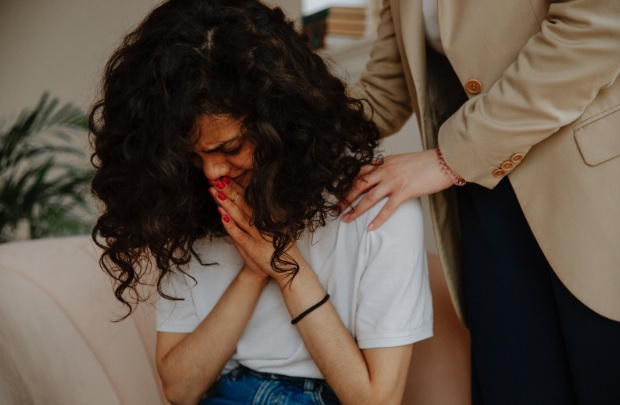 Do winter nights seem longer and mornings seem lousier by the day?
Do you feel disinterested and have trouble concentrating on tasks that were otherwise not as boring to get done? Or perhaps you feel a slight change in your daily appetite.
If these are things you experience once a year around the same time then chances are that you might be experiencing
Seasonal affective disorder. Typically, SAD symptoms will start around fall and continue till mid-winter however the duration of these symptoms may vary. It is a type of depression that is caused by a lack of serotonin.
In summer times you would get your share of this mood-altering neurotransmitter through exposure to sunlight. While most people can brush It off as "winter blues" you do not want to make that mistake if you are experiencing stronger symptoms. You would need to take steps to keep your motivation levels high.
Treatment of SAD:
While some people may not need treatment and their symptoms will get better as the summer or spring season arrives, however, treatments can help you recover sooner. Here are the most common treatments that are used for treating Seasonal Affective disorder:
Light Therapy:
This is normally a preferred treatment for SAD. You will be exposed to 10,000Lux of fluorescent light which induces the production of serotonin by your brain. The light needs to enter through your pupils but you will not be required to look directly at the light. The treatment lasts for 30 minutes a day typically and side effects include nausea, vomiting, and headaches however these side effects don't tend to last long. If you continue this treatment for 1-2 weeks you will feel better. If you have eye conditions then it's probably not the best idea to get this treatment.
Antidepressants:
This is where Opioids may come into play. While the go-to treatment for SAD is Selective Serotonin reuptake inhibitors however opioid peptides and their receptors are often used for the development of antidepressant treatments. This is where dependence and possible addiction can cause trouble for sufferers. If the right doses and frequency of doses are not adhered to then the sufferer may fall into addiction.
 How do Opioid Dependence affect SAD:
Opioid addiction today claims around 91 individuals in America from seniors to adolescents. While the age group is not discriminated against when it comes to opioid addiction, the most likely to fall victim to this epidemic are seniors.
If you're unfamiliar, opioids are a type of strong pain reliever that constitutes drugs like morphine, oxytocin, and Vicodin causing a release of endorphins in your brain. They are normally prescribed to individuals with mental health disorders but recent studies have revealed that they may do more harm than good. The strong effect of the opioid drug causes a likelihood of addiction in sufferers.
People who are already suffering from mental health disorders start depending on these "feel-good" drugs eventually wanting to have the same effect as fast as possible.
Younger adults are more likely to suffer from SAD but symptoms have been observed in Seniors too. The most common SAD symptoms include;
Having low energy
Overeating and lack of social interaction
Having trouble concentrating
Feeling depressed or sad
Irritability and agitation
When you add Opioids to the mix the symptoms may increase rather than treating SAD. Opioids increase tiredness and subdue body symptoms. The changes in appetite and changed sleeping patterns can complicate the dosage. If you take more than the prescribed dosage or take the dose more often then you might be adding to the risk of opioid addiction.
How Opioid Addiction causes Death:
It is important to know about Opioid Addiction and Treatment options because it is contributing to a lots of disorders. After patients grow a certain tolerance to this drug they might go for a renewed prescription or increased doses. Most doctors realize the addictive effects of opioids and deny a re-prescription. This is when the sufferers might turn to illegal means to achieve the same effect. They will start looking for alternative drugs like Fentanyl and heroine which have a higher percentage of contaminants or opioid doses. Eventually, a drug overdoses a lethal combined dose of drugs like heroin and fentanyl can cause death. The majority of the deaths in the USA were found to be a result of Fentanyl and heroin overdoses.
How Can Opioids Increase Risk for Seniors?
Changes in Blood pressure, muscle fatigue, confusion dizziness, and euphoria are common symptoms of opioids in seniors. This can lead to falls and deaths in older individuals. Falls are the most common causes of injury and death in older individuals. If they need to go to surgery or suffer a major physical injury then they might abuse opioids for recovery as well. This is why Opioids can be more harmful to seniors.
What can you do to avoid Opioid treatment for SAD?
You must get treatment for depression, with that, said, it's also important that you do not fall into an addiction of opioid-induced drugs. Here is how you can do that. You can avoid treatment by making small changes to your daily life and making sure you are trying other means of treatment. Here are a few things you can do to treat Seasonal affective Disorders:
Get More Sun:
Go outside and soak in the sun for a while or open the blinds of your window and let the sunlight in. It wouldn't immediately treat you but it might make a difference.
Stay Active:
Staying active can keep your mood in check it will allow endorphin to be released in your body. This is important to maintain a balanced mood. Make sure you're not straining yourself too much because you might just end up feeling tired and irritable instead.
Sleep routine:
Make sure you are sleeping the right amount and around the right time every day. Try to get 7-9 hours of sleep every day.
Get a brighter place:
You may want to go to a brighter location, maybe go for a trip get yourself distracted.
---