---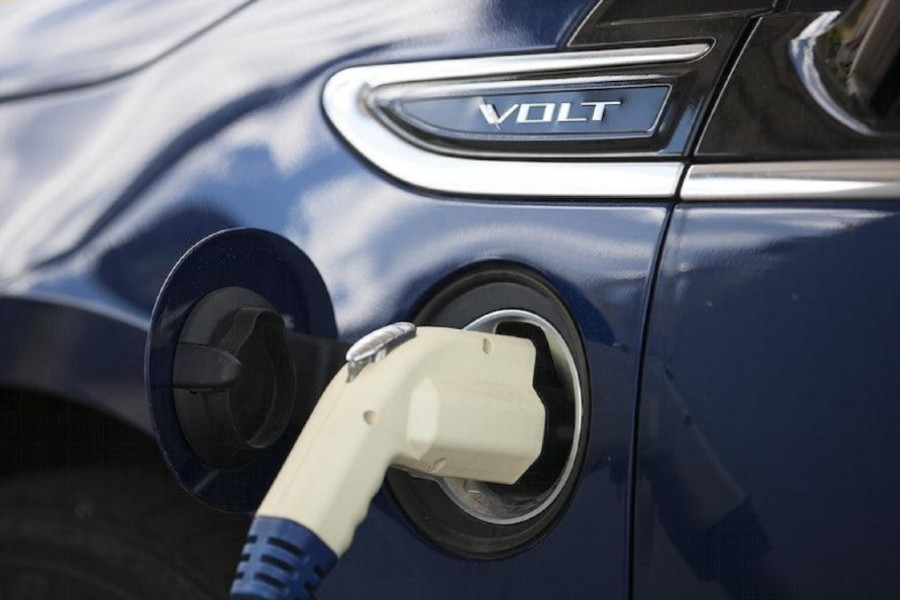 The popularity of electric cars (EVs) has increased because of their cutting-edge technology and environmental friendliness.
However, a number of variables, like as driving circumstances and battery technology, affect how well they function. Making an informed decision and maximizing your EV's performance might be aided by your understanding of these variables.
Horsepower and Battery Technology
For electric vehicles, horsepower—a direct result of battery power—is a crucial performance metric. Modern batteries provide longer range and quicker charge times in addition to more power. Thanks to advancements in battery technology, the typical range of an electric vehicle (EV) has grown from 60 to over 250 miles in the past ten years. Long-distance travel is now more viable because of modern EVs' 30-minute 30-minute recharge times, which drastically cut down on downtime.
Speed and Environmental Factors
An important factor affecting EV efficiency is speed. For example, exceeding 65 mph might result in a 15% reduction in the vehicle's range. Environmental factors like cargo and wind resistance also come into play. Increased cargo and strong headwinds need the engine to run at a higher power level, which lowers efficiency.
Tire Traction and Maintenance
Tire traction is an aspect of EV performance that is frequently disregarded. Tire performance is greatly impacted by factors including quality, inflation, and road conditions. Taking into account their function in efficiency and range preservation, it's imperative to select the best tires for electric cars for the best efficiency and safety.
Cold Weather and HVAC Use
Another important aspect impacting EVs is cold temperatures. Batteries require neutral temperatures to function, and when it's cold outside, they have to use energy to stay warm, which reduces their range. For example, with the heating system off, EVs might lose 12% of their range at 20°F. At the same temperatures, the range might be further reduced by up to 41% when heating systems are used.
Acceleration and Drive Types
Instantaneous torque of the electric motor affects acceleration, which is a measurement of how fast an EV can achieve a particular speed. Performance is also influenced by the vehicle's drive system, including front-wheel, rear-wheel, and all-wheel drive. The finest handling is provided by all-wheel drive, particularly in bad weather, but the cost and weight are increased.
Battery Degradation and Cost Considerations
Even though contemporary EVs come equipped with a Thermal Management System (TMS) to extend battery life, battery deterioration is unavoidable over time. And lastly, price is an important consideration. Performance may be improved using lightweight materials and optimal designs, although they are frequently more expensive. Efficient design decisions and the utilization of hybrid materials can achieve a cost-performance equilibrium.
Optimizing Performance Through Technology and Design
Performance in the context of electric cars is more than just horsepower and acceleration; it also involves clever engineering and design. Reduced range is frequently the result of increased acceleration and speed. Improvements in engine efficiency, however, can lessen this problem. By optimizing the shape of powertrain components, high-fidelity finite element analysis helps lower weight and friction losses. System simulation is essential for comprehending and maximizing how different components interact with one another, which greatly improves overall efficiency.
Comfort, Acoustics, and Costs
An essential component of EV performance is passenger comfort, particularly with regard to thermal and aural sensations. Since the heating system in EVs uses battery power, it's critical to maximize energy utilization for thermal comfort without sacrificing range. This equilibrium can be attained through methods including minimizing energy losses in airflow and maximizing cabin temperature distribution.
Attention must also be paid to acoustic comfort. For the best driving experience, reducing noise sources and comprehending transmission channels is crucial. This covers wind noise, tire-road contact, and engine noise.
One cannot ignore cost considerations. Although the high-performance materials used in electric vehicles (EVs) can be costly, clever design decisions and well-optimized geometries allow for lightweight, affordable alternatives. Performance can be improved without appreciably raising prices by strategically using mixed materials, such as composites and high-strength steel.
The Integrated Approach to EV Performance
The worldwide interplay of all parts and subsystems determines an electric vehicle's overall performance. The primary architecture of the vehicle, which includes the motor arrangement and the proportionality of different components, greatly affects its performance and personality. Energy management systems and other vehicle modes, such as sport or eco, are also essential to this interaction.
The design of the vehicle and the proportions of its components play a critical role in determining the character of the EV during development. Optimizing the intricate relationships between all the controls and components throughout development and operation depends heavily on system simulation.
Decision
The notion of electric vehicle performance is complex and impacted by several aspects. Every factor—from design and technical innovations to environmental factors and battery technology—contributes significantly to the efficiency, comfort, and overall driving experience of electric vehicles. By being aware of these variables, automakers can create better cars and consumers can make more educated decisions, ensuring that their EVs meet their lifestyle requirements and performance requirements. These factors will continue to be crucial in determining how electric mobility develops in the future as EV technology advances.
---