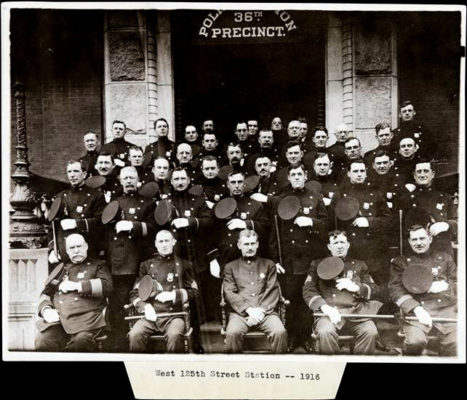 A rare photograph of the New York Police Department (NYPD) officers at the West 125th Street Station, Harlem, New York, 1916.
The very posed photograph of the officers is pretty direct – it speaks for itself, we love the architecture surrounding the men, from the two white stone columns inset with dark stone behind them to an ornate dark metal iron sculpture sitting atop a white stone base to the left of the men.
This photograph has been modified via the source.
Related Articles
---
VIDEO
---
"We re-imagine, recreate, and redeem cultural omissions and misrepresentations of Blackness, for the culture. ...." This post is made in partnership with British Pathé.