---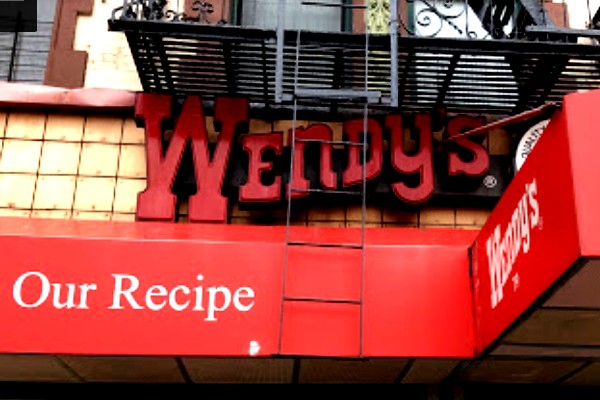 With a Wendy's in Harlem, the meal delivery landscape across America took another turn on Friday.
Wendy's announced that it plans to roll out 700 "ghost kitchens" — virtual, delivery-only "restaurants" — expressly for food delivery apps.
The five-year plan will include locations in the U.S., Canada, and the United Kingdom following what the company said was a successful test of eight delivery kitchens in Canada.
Wendy's will join an impressive lineup of ghost kitchen believers, including Five Guys, Walmart, Kroger, Quiznos, Saladworks, and Nathan's Famous.
The company has 4,500 locations and the ability to reach 70% of North America's urban population.
Wendy's isn't doing this alone. It is partnering with REEF, which claims to be the largest operator of mobility, logistics hubs, and kitchens. The company has 4,500 locations and the ability to reach 70% of North America's urban population.
"The demand for convenient delivery solutions means we must look for opportunities beyond our traditional restaurant formats, especially in dense urban areas," said Abigail Pringle, Wendy's President, International and Chief Development Officer. "This partnership with REEF is testimony to our ambitions, the potential we see to grow our beloved brand and our quest to reach more customers in more ways."
How the pandemic has changed the food delivery game
After COVID-19 knocked the air out of sit-down restaurants, carryout and delivery was the most viable go-to option.
Many consumers loved the new approach, and demand for delivery during the lockdown was so proactive that 88% of U.S. consumers ordered takeout.
The first to change were grocers, which started offering fresh meals to go via ghost kitchens. These businesses were initially able to muscle their way into the prepared food segment in a way that restaurants couldn't.
Others were taking notice and falling in love with the concept. Not only was there a reduction in cost tied to less front-of-house staffing and dining space, but the change gave restaurateurs a chance to test new food concepts and sales opportunities without the expense of retooling space and adding foodstuffs to play out their ideas.
One food segment is already starting to reap the benefits of ghost kitchens: "clean and healthy fare," as WOWorks CEO Kelly Roddy calls it.
In March, WOWorks entered into a partnership with Ghost Kitchen Brands to bring 60 Saladworks locations into U.S. ghost kitchens spaces, many of which would be located inside Walmart stores reports Consumer Affairs.
"If you're having food brought to you, you don't really know or care where it's being brought from," Roddy told RestaurantDive. "The ghost kitchens allow you to get into many more points of distribution for your food and for some people, they can have access to healthy food."
---