---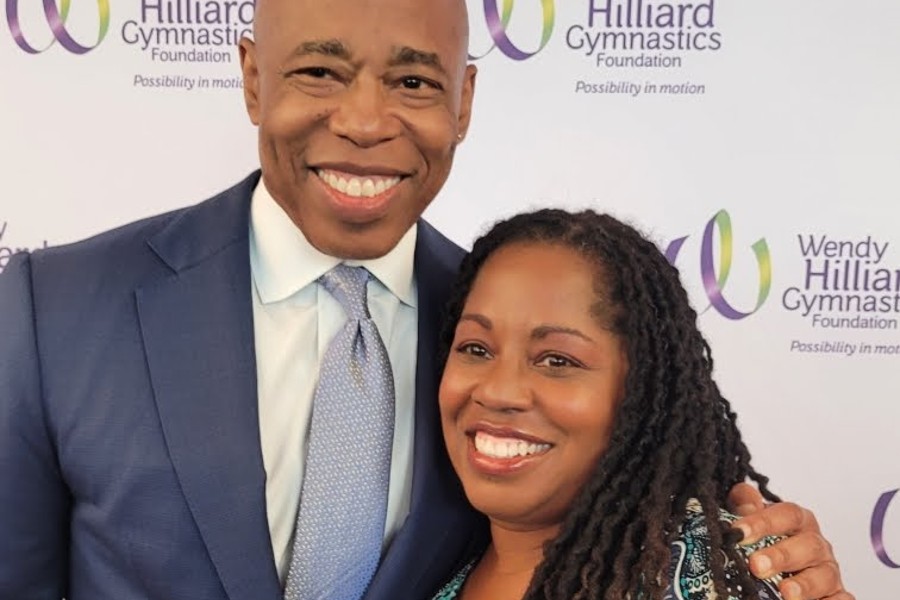 On Thursday, June 1, 2023, the Harlem-based WHGF (Wendy Hilliard Gymnastics Foundation) paid tribute to its remarkable journey with a "Going For The Gold" Benefit.
The event, hosted by the esteemed Wendy Hilliard, Founder and CEO of WHGF, unfolded in the heart of Harlem, embodying the spirit of resilience and achievement that defines the foundation's noble mission.
Distinguished guests adorned the occasion, including the esteemed presence of NYC Mayor Eric Adams, Donna de Varona, an illustrious Olympic swimming gold medalist, Corrinne Wright Tarver, a renowned Women's Gymnastics Coach and esteemed gymnast, George Ntim, the Marriott Market Director of Diplomatic and Community Relations, Alexis Page, celebrated WHGF alumni, an accomplished gymnast, and esteemed instructor. The event was further graced by the esteemed chairpersons of the Going For The Gold Benefit, Dan Doctoroff (Founder and Chairman of Target ALS), Cristyne Nicholas (CEO of Nicholas & Lence Communications), and Marion Phillips III (Senior Vice President of Community Development & Diversity, Equity and Inclusion at U.S. News & World Report). Also in attendance were the valued alumni and current members of the WHGF gymnastics team, lending their unwavering support to the cause.
Amidst the celebration, WHGF took a moment to bestow its highest honors upon extraordinary individuals who have made lasting contributions to the world of sports. The Champion Award, an embodiment of excellence and triumph, was proudly presented to Donna de Varona, an iconic figure in Olympic swimming. Corrinne Wright Tarver and George Ntim were acknowledged for their unwavering commitment to the spirit of sport and received the Spirit of Sport Award and Corporate Award, respectively. Furthermore, a poignant moment arrived as WHGF unveiled the Alexis Page Gymnastics Scholarship Fund, a fitting tribute to foster the dreams of aspiring gymnasts.
Wendy Hilliard, a revered luminary in the USA Gymnastics Hall of Fame, stands as one of the founders of WHGF. The foundation, which was established in Harlem in 1996 and later expanded to Hilliard's hometown of Detroit in 2016, has remained steadfast in its pursuit of providing free and affordable gymnastics programs to underserved communities. An extraordinary feat in itself, WHGF has touched the lives of over 25,000 urban youth, leaving an indelible mark of inspiration and opportunity.
Wendy Hilliard's own legacy in the world of rhythmic gymnastics is one of tremendous significance. As the first Black athlete to represent the United States in international competition, she has triumphed in three World Championships, leaving an indomitable imprint upon the sport.
Through captivating photographs captured at the event, we offer a glimpse into the extraordinary celebration that honored WHGF's cherished achievements and fostered a spirit of hope for the future.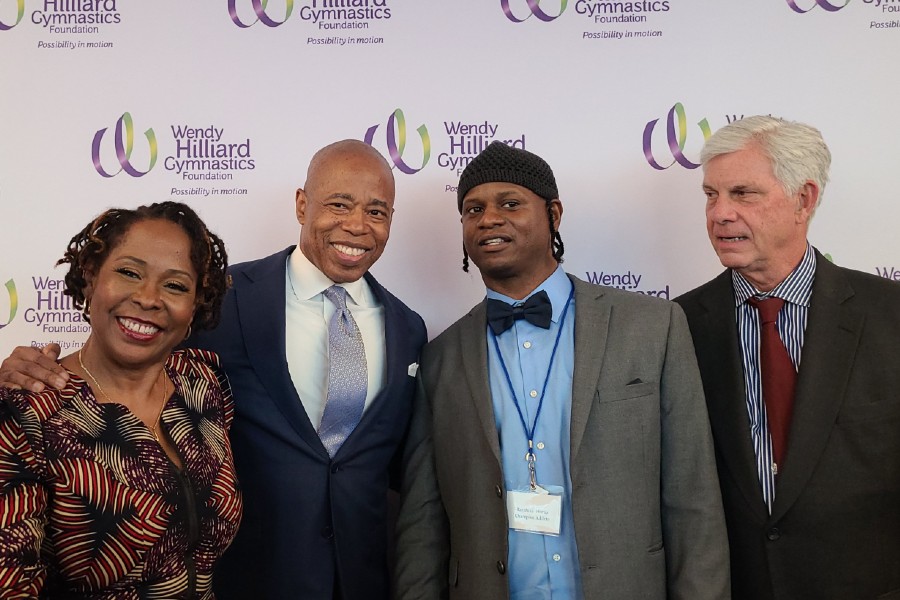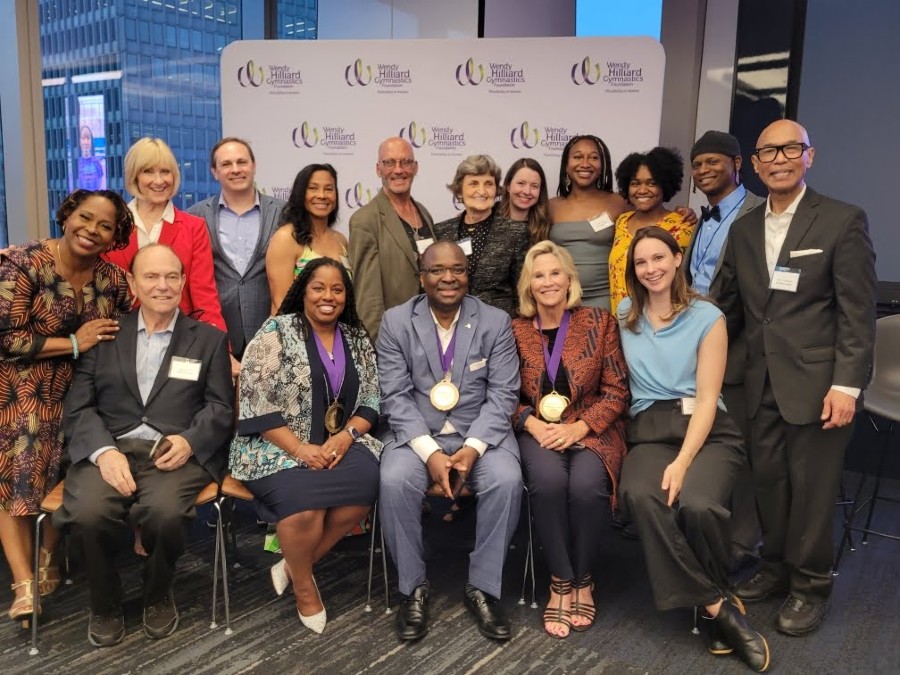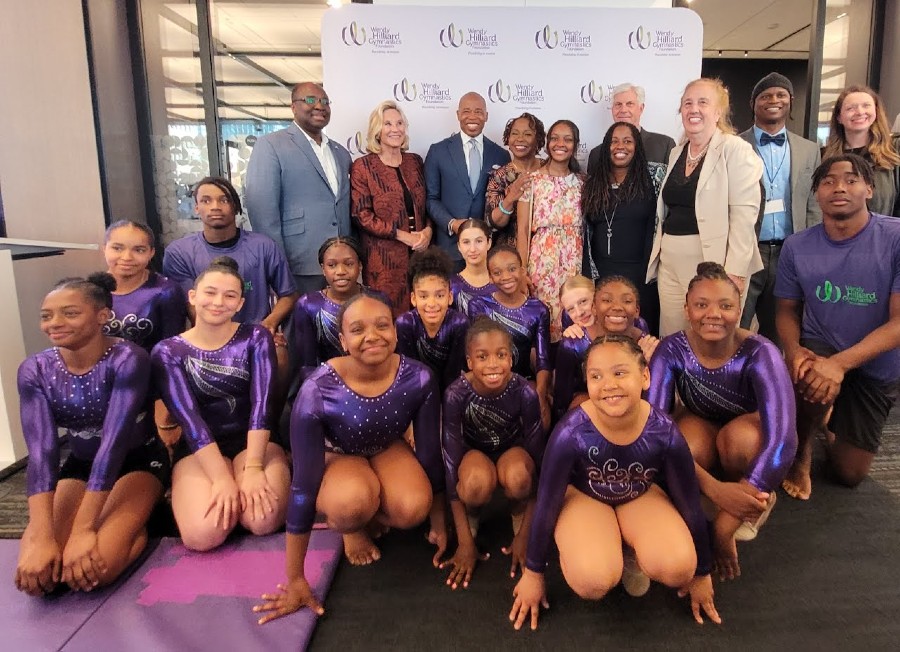 To purchase tickets or support please click on Going For The Gold Benefit. For additional information please visit, www.wendyhilliard.org. 
Photo credit: WHGF.
---