---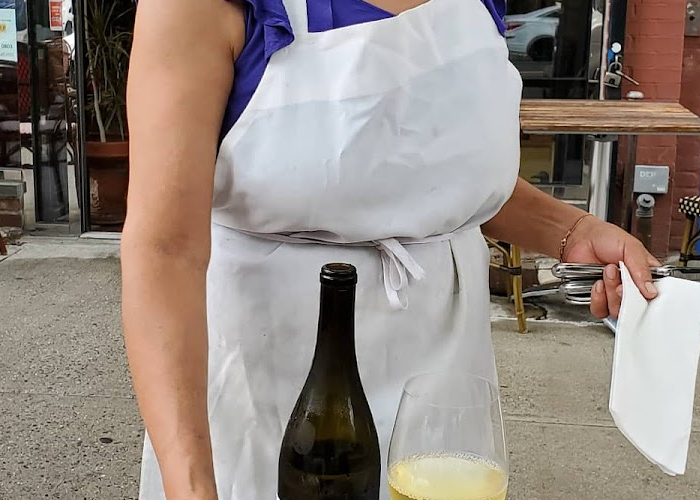 Wells Fargo announced today its commitment to small business growth in New York City with a $250,000 investment in Citizens Committee for New York City, one of the nation's oldest micro-funding organizations.
CitizensNYC has a longstanding history of celebrating and supporting civic leaders. The organization's Neighborhood Business Grant program provides micro-grants of up to $10,000 to small businesses to help maintain payroll and operations, and prioritizes support for businesses owned by people of color, immigrants, and women, because those businesses have shown the greatest need, and often with minimal access to resources to stay afloat.
Wells Fargo works with organizations like CitizensNYC to help underserved small businesses stay open and preserve jobs as both organizations believe that small businesses are vital to the fabric and economy of American neighborhoods.
"At Wells Fargo, we are thrilled to continue our long-time support of CitizensNYC and expand their efforts to help diverse entrepreneurs recover," said Catherine Domenech, vice president of Social Impact and Sustainability. "The funding will provide much-needed access to capital with increased equity in resources for local businesses owned by people of color, women, and immigrants who are the backbone of our local economies and neighborhoods."
In addition to the grant to CitizensNYC, Wells Fargo's support for small business includes efforts such as the company's Open for Business Fund, an approximately $420 million small business recovery effort that focuses on increasing access to capital, technical expertise, and long-term resiliency programs especially for racially and ethnically diverse small business owners who have been hard hit by COVID-19.
CitizensNYC has awarded more than 30 small businesses with micro-grants, throughout all five boroughs in New York City, since the beginning of 2021.
"Our organization was founded in response to New York's financial crisis nearly 50 years ago, and because of this we know New Yorkers to be resilient. Small businesses have been especially resilient throughout the pandemic in the city. We applaud Wells Fargo for their support and belief in New Yorkers,"  said Dr. Rahsaan Harris, CEO of CitizensNYC.
Awardees include:
A Step Ahead Tutoring Services, Inc.
ALM SAFETY TRAININGS CORP
Armando Crescenzi, DAV
Ashe Birthing Services
Bement Shoe Hospital
Casa Azul Group Inc.
DEB's LEARNING ACADEMY
Greene Developers LLC
Khao'na Kitchen, LLC
Kristina's Pharmacy Inc
Michelle H. Heyward
NV HOME SOLUTION LLC
Professional Development Facilitators
RJC FAMILYS CAFE CORP
Sacrebleu LLC
Stephanie Khan
The Amblyn Group
Vokashi, INC
Alfadila Community Services
ART APPLE NYC LLC
Baly Cleaning Services, Inc.
Beautiful Mountain Massage Therapy
Earth Quake Entertainment LLC
Glow Getter Studios
Innovative Therapy Solutions
Lucitania Noboa
NYC TOP BUILDING MANAGEMENT INC
Precise Production Group Inc.
Rhonda's Jazzy Hair Creations LLC
Shakti Yoga Center
STYLES LEWIS NYC / Renee Lewis
Uptown Dance Academy
Wishes of Literacy
Wells Fargo & Company is a leading financial services company that has approximately $1.9 trillion in assets and proudly serves one in three U.S. households and more than 10% of all middle-market companies and small businesses in the U.S.
We provide a diversified set of banking, investment and mortgage products and services, as well as consumer and commercial finance, through our four reportable operating segments: Consumer Banking and Lending, Commercial Banking, Corporate and Investment Banking, and Wealth and Investment Management.
Wells Fargo ranked No. 30 on Fortune's 2020 rankings of America's largest corporations. In the communities we serve, the company focuses its social impact on building a sustainable, inclusive future for all by supporting housing affordability, small business growth, financial health, and a low-carbon economy.
News, insights, and perspectives from Wells Fargo are also available at Wells Fargo Stories.
Citizens Committee for New York City's mission is to help New Yorkers – especially those in low-income areas – come together and improve the quality of life in their neighborhoods.
Residents are uniquely situated to define and act on the issues affecting their communities. When provided with modest support, neighborhood and school groups can effectively mobilize with the assistance of grants, skills-building workshops, project planning assistance and an equipment share library.
Related: Wells Fargo Harlem's Ryan Dang Hong Talks Grand Opening on Harlem World Magazine podcast.
In 2020, CitizensNYC provided 402 projects with nearly $1.2M in direct cash grants, impacting more than 87,685 residents in 122 neighborhoods across all five boroughs.
Since 1975, we have promoted the spirit of volunteerism, local engagement, and social justice that drives our work. Go to citizensnyc.org to learn more.
Webpage: https://www.citizensnyc.org
---