---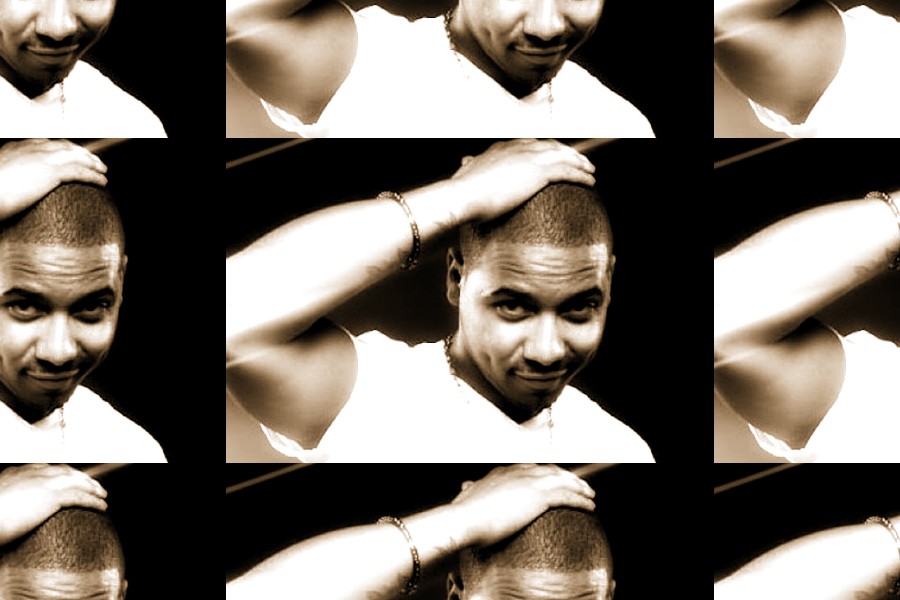 Today, BET announces an original three-part documentary of its iconic music series, "Rap City," as BET continues its year-long celebration of the 50th anniversary of Hip Hop.
Produced by entertainment company Mass Appeal, "Welcome To Rap City" unlocks the "Rap City" vaults, airing never-before-seen footage of iconic Hip Hop stars while providing viewers with a historic look back at the vital role of BET in amplifying Hip Hop across three decades. Over three consecutive nights, the special features some of today's hottest Hip Hop stars, behind-the-scenes movers & shakers, and the original "Rap City" hosts who cemented this show into Hip Hop history, including Big Tigger, Big Lez, Chris "The Mayor" Thomas, Hans "Prime" Dobson, Prince DaJour, Joe Clair, Mad Linx, J-Nicks and Q45. The highly anticipated documentary series "Welcome To Rap City" premieres Tuesday, October 10 at 8 PM ET/PT, followed by "BET Hip Hop Awards" 2023.
"We are thrilled to commemorate Rap City, a series much like the genre that was ahead of its time, and proudly show viewers the impact this series had on music and culture over our three-night event," said Sam D. Walker II, VP of Music Specials and Productions, BET. "Hip Hop is in the DNA of BET. With our esteemed partners at Mass Appeal, we can't wait to showcase some historical gems from the longest-running rap show during the genre's landmark anniversary."
"As we celebrate Hip Hop's 50th birthday, we also have to honor the programs that have documented and amplified our culture," said Jenya Meggs, SVP Partnerships & Content Acquisition for Mass Appeal. "Mass Appeal is proud to partner with BET to produce Welcome to Rap City and illustrate how this iconic television series provided some of Hip Hop's biggest artists with a platform to reach audiences across the country."
Making its debut in 1989, "Rap City" was the preeminent hip-hop series dedicated to rap music videos, important cultural commentary, and interviews with the stars of the moment, along with freestyles from artists including The Diplomats from Harlem, A Tribe Called Quest, Common, Dr. Dre, Eminem, Geto Boys, Eve, Jadakiss, Jay-Z, Kanye West, Killer Mike, LL Cool J, Ludacris, OutKast, Snoop Dogg, Trina, and many more.
"Welcome To Rap City" features sit-down interviews with Aiyisha T. Obafemi (Entertainment Executive, DTP), Alvin "The Unseen VJ" Jones (Co-creator of Rap City), Chaka Zulu (Entertainment Executive, DTP), Charlamagne Tha God (Co-host, The Breakfast Club), Debra Lee (CEO & Chairman Emerita, BET), DJ Drama (Deejay and creator of Gangsta Grillz Mixtapes), Kevin Liles (CEO/Chairman/Co-Founder, 300 Entertainment), Mouse Jones (Media Personality), Selwyn Seyfu Hinds (Journalist, Former Editor-In-Chief of The Source Magazine), Shanti Hinds (Former Sr. Director of Marketing, La Face Records), Stephen G. Hill (Former President of Music Programming, BET), Tuma Basa (Director of Black Music & Culture, YouTube), John "Dr. Teeth" Tucker (Director, Former Producer, Rap City) and many others.
Episode 1 "Building a City" premieres Tuesday, October 10 at 8 PM ET/PT– The premiere episode looks at the early days of BET in Washington, DC, and Hip Hop in the '80s. It explores how the increased popularity of Hip Hop and the influence of the network sparked the creation of Rap City. Episode 1 also takes us through hosts Chris "The Mayor" Thomas, Prime, Prince DaJour, Big Lez, and the impact Rap City made by introducing some of the pivotal artists of today. 
Episode 2 "The Notorious Bassment" premieres Wednesday, October 11 at 8 PM ET/PT– Episode 2 introduces a new host, Joe Clair. It also focuses on a legend's final television interview, and explains the importance of Rap City as both conduit and catalyst for Hip Hop music via videos. This episode also introduces Big Tigger and a new facet of the show that would change the culture itself: "Tha Bassment." 
Episode 3 "A Changing City" premieres Thursday, October 12 at 8 PM ET/PT– The final episode finds Rap City moving from Washington, D.C. to New York and outlines the challenges it faced with a then-fledgling 106 & Park appealing to the same young audience. Adding to the change in location, we have another huge change: Tigger leaving Tha Bassment, which leads to a revolving door of hosts. Digital media begins to pose a very real threat to the television and video landscapes, and by 2008, the show sees its final season. 
"Welcome to Rap City" is executive produced by Connie Orlando, Jamal Noisette, and Sam Walker II for BET and Peter Bittenbender, Jenya Meggs, Camara Rose for Mass Appeal. The three-part documentary was directed by Rahman Ali Bugg.
For more information about "Welcome To Rap City" including the latest news and updates, visit BET.com.
Related: "Best of Rap City" on Amazon.
Join the conversation on social media by logging on to multiple BET social media platforms using the hashtag #RapCity and by following @BET.
Photo credit: Harlem's Cam'ron.
---