---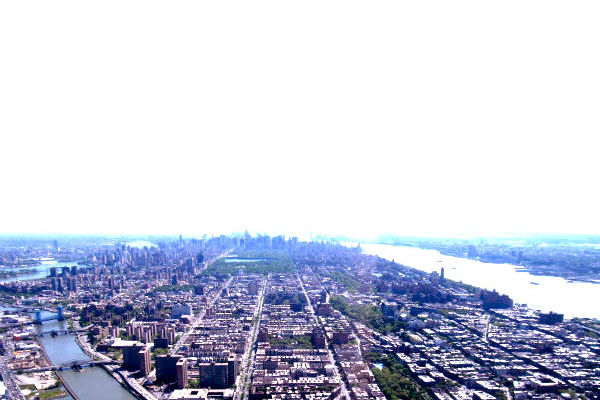 In response to the COVID-19 public health crisis, which forced school closures that created a sudden need for online educational content, WE ACT for Environmental Justice today introduced the first in a series of free online learning modules for children in grades 4-12. Based on WE ACT's Environmental Health and Justice Leadership Training (EHJLT) program, these mini-lessons provide students – and their parents – with an introduction to the basic concepts of environmental justice and environmental health. Each 15-minute video is paired with worksheets for students. And at the end of each worksheet, discussion questions are paired with each topic to stimulate further exploration of these concepts.
"In addition to filling the demand for remote learning content, these modules also fulfill the need for environmental education that is centered around environmental health and justice," explained Taylor Morton, WE ACT's Environmental Health and Education Manager and creator of the lessons. "Conventional environmental education typically focuses on ecology and other natural topics, and we have identified a void when it comes to teaching about our urban environment and the experiences of black and brown children. For example, if there is a discussion of climate change, rarely is the issue of climate justice raised, overlooking the societal inequities that result in children of color being disproportionately impacted by the climate crisis.
"For the past six years, we have been successfully running a youth EHJLT program in partnership with the Washington Heights Expeditionary Learning School, a charter school in Northern Manhattan, using modular lessons to teach high school students about environmental health and justice and provide them with skills they can use to become advocates for these issues in their community. Through this experience, we have been able to develop learning modules designed to teach these lessons online to students of varying ages."
"One thing that the youth EHJLT allows me to do in the classroom is to make sure that my environmental science students are out in field and working with experts and learning about impacts in their own neighborhoods related to environmental justice, and creating some type of project or application to better themselves and the students around them," added Dr. Jared Fox, a high school teacher at the Washington Heights Expeditionary Learning School with whom WE ACT has partnered on the youth EHJLT program.
WE ACT launched its new online learning program on April 20, 2020 to coincide with the beginning of the National Environmental Education Foundation's annual National Environmental Education Week, which runs through April 24, 2020. Additional modules will be made available in the coming weeks, accessible online at weact.org/mini-modules.
In addition to providing these lessons, WE ACT is working with New York State agencies and legislators to establish standards for climate justice education. As part of this advocacy, it will release a report later this year assessing the awareness and understanding of these issues among students across the state.
WE ACT for Environmental Justice is a Northern Manhattan membership-based organization whose mission is to build healthy communities by ensuring that people of color and/or low-income residents participate meaningfully in the creation of sound and fair environmental health and protection policies and practices. WE ACT has offices in New York City and Washington, D.C.
Visit us at weact.org
---