---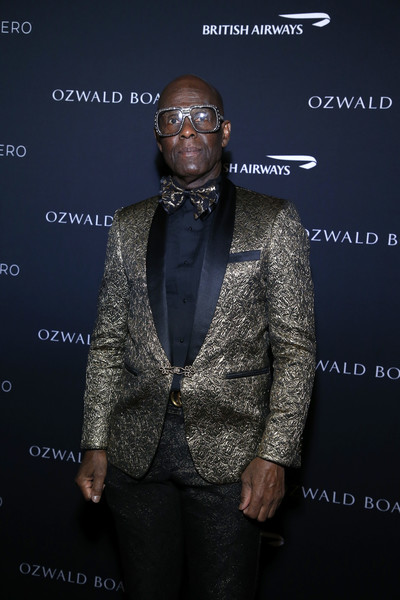 Black Women will unite to celebrate community, sisterhood and entertainment at the annual Circle of Sisters Expo 2019. The event takes place at the Jacob Javits Convention Center, New York, Saturday, September 7, 2019. Doors open at 10:00 a.m. and the day concludes at 10:00 p.m. The signature event is a must-attend destination featuring celebrities, entertainment, musical performances, engaging seminars, empowering panels, and a curated marketplace.
Produced by NYC's leading radio stations WBLS and WLIB, Circle of Sisters is the premier expo in the Tri-State celebrating and uniting Black Women and their families. This year's lineup includes Grammy award-winning singer Maxwell, who will hit the main stage for one-on-one conversations, and R&B singer Brian McKnight, who will headline the performance stage. The day will also include a star-studded POWER panel featuring the hit series cast members Naturi Naughton and Larenz Tate to discuss the ground-breaking show and what's next for them. Also, on the main stage will be a special recognition honoring The Exonerated 5: Kevin Richardson, Yusef Salaam, Raymond Santana, and Korey Wise in their journey to vindication as portrayed in Ava DuVernay's Netflix series When They See Us, The Central Park 5
.
"Since its inception, we have created a one-of-a-kind experience for all women and families to celebrate each other. From musical performances by today's music sensations to thought-provoking and star-studded panel discussions on entertainment, social issues, and relationships to our highly-favored Gospel concert, Circle of Sisters is definitely not to be missed," says Charlie Morgan, Senior Vice President/Market Manager WBLS/WLIB. "Our ultimate goal is always to make our community happy beyond measure and produce a successful event."
The State of Black America: From #Hashtag to Action panel will cover everything from the upcoming presidential elections, voter registration, taxes, social advocacy, political representation lead by civil rights activist and political commentator Rev. Al Sharpton and featuring famed attorney Benjamin Crump as well as political commentator, politician Bakari Sellers. The Daughters of the Movement panel will feature the next generation of our iconic civil rights leaders; Gina Belafonte, daughter of Julie and Harry Belafonte; Ilyasah Shabazz, daughter of Malcolm X and Dr. Betty Shabazz; Dominique Sharpton, daughter of Reverend Al Sharpton, and more.
Crowd-favorite Ignite Your Hustle: The Boss Chronicles panel returns with a candid discussion of success, failure and lessons learned on their way to the top with power bosses Lisa Price and BET executive Connie Orlando moderated by WBLS' Déjà vu. New this year will be a conversation with Harlem's style icon and author Dapper Dan. Plus, you can always expect a host of surprises and performances from today's hitmakers will round out the day.
Circle of Sisters also features the 2019 Gospel Explosion hosted by WBLS' Neicy Tribbett, Liz Black and Donnie McClurkin with featured performances by today's leading gospel artists Hezekiah Walker, Anthony Brown, Jonathan Nelson and Yolanda Adams and more.
Tickets purchased in advance to the Expo are $20 and will be $25 at the door. Tickets for the Gospel Explosion start at $30. To purchase tickets, visit CircleOfSisters.com online. To learn more about Circle of Sisters, watch: https://vimeo.com/285157997
Circle of Sisters (COS) is the largest expo for Black Women in New York City with more than 30,000 attendees. Produced and hosted by WBLS-FM/WLIB-AM and Emmis Communications, COS hosts a variety of panel discussions, seminars, gospel concert in addition to nearly 300 vendors and small businesses selling unique items and services all weekend. The Expo is accented by an avalanche of captivating elements in which participants can attend informative and empowering panel discussions led by authors, field experts, political figures and some of the biggest names in entertainment.
Photo credit: Dapper Dan at Ozwald Boateng event at the Apollo.
---