---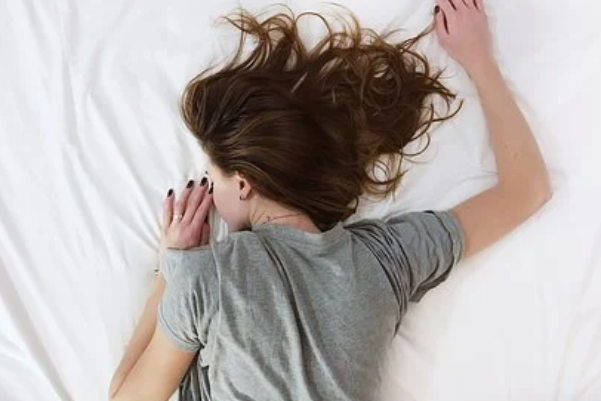 Some days, the most mentally challenging task for an individual is simply getting out of bed and starting their day. With the COVID-19 pandemic not doing the world any favors, even more, Americans found themselves wanting to just stay in bed to avoid the crazy world. This morning anxiety is higher than it would be for an individual in the afternoon, is due to a hormone called cortisol being more active during the first hour of an individual's day.
Anxiety, in any sense, is not fun to deal with, and it can lead to many other things like depression, which can really prevent a person from doing their day-to-day activities to the best of their abilities. Morning anxiety is a touch worse, because it sets the tone for the entire day. Here are some ways to help shake that morning stress and make your days more productive.
Surface Issues
If you're staying up until 4am, that morning shot of cortisol will be coupled with fatigue, and anxiety is not the only thing more difficult to overcome when you're tired. Getting a good night's sleep on a steady schedule should be your first step in thwarting morning anxiety. There are several ways to help you fall asleep faster, but be sure to remember the sleep schedule is as important as the sleep itself. Try to be hitting the pillow around the same time every night.
If you already have some habits for going to sleep, you may want to evaluate them, as well. Alcohol, for instance, is a leading source of morning anxiety if consumed the night before.
Get Outside
Natural light is bad when you're trying to fall asleep, but being directly exposed to it during the day adds some healthy fatigue to your body, ultimately allowing for an easier transition to sleep. Individuals who have hours of sunlight exposure each day fall asleep at a whopping 83% faster rate than people who stayed inside all day, and if you can get outside in the morning, it also helps shake that anxiety if it does persist even after a great sleep. Environmental factors affect how much we can actually be outside, but even light through a window has positive effects on the mind.
Safe Supplementation
It is best to try staying away from medication to help combat anxiety if you can. Instead, you can look for natural supplements to help you. No matter if a supplement is all-natural and already occurring in your body, you should always consult a healthcare professional before adding anything to your daily diet, however, many natural supplements for sleep aid are virtually universally considered safe for use. Melatonin is the most popular, and is a naturally-occurring hormone that tells your brain when it's time to sleep.
Hopefully the good sleep is enough to help lower your anxiety, but there are also morning supplements like turmeric and small amounts of caffeine can increase focus, thus relieving anxiety indirectly.
Write
Writing serves a three-fold purpose when dealing with morning anxiety. First, it's something to focus on that is also quickly measurable. ("Wow I wrote a whole page already" is great for keeping the mind motivated for, rather than anxious about, the day ahead.) It also allows for a temporary escape from the present, and you can even create your own world if you fancy fantasy writing. It doesn't have to be that, however, and even just jotting down some thoughts that pop into your head during breakfast can help you be more present in the morning, thus forgetting about the things that make you anxious.
Meditate
That writing is, in a sense, a form of meditation, but it still takes some focus on the physical task of writing or typing the thoughts. Meditation allow for a full focus on the mind, and only the body' involuntary functions like breathing and heartbeat will be focused on. Adding a short meditation to your morning schedule will not only help you on  a day-to-day basis, but it is also proven to relieve stress over time and can be a catalyst for any kind of mental healing.
---