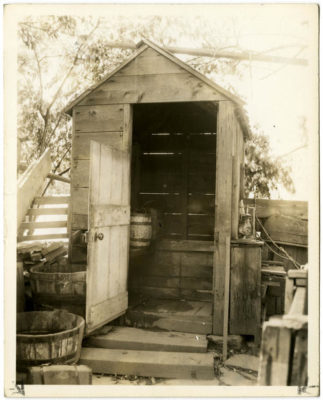 The 124th Street Water Well In Harlem photograph was taken by James Reuel Smith on the south side of West 124th Street, between Ninth Avenue and Tenth Avenue, New York, September 28, 1897.
Little Boy At 149th Street Well, Harlem, New York, May 13, 1898. Little Harlem boy with hat at Well photographed by James Reuel Smith below at the  on the Hudson R…Jul 17 2017harlemworldmag.com
The wells and springs that ran throughout Harlem, the Bronx and the entire area are connected to the "Indian Springs" and wells that Harlem World Magazine wrote about a few years ago. Smith's photographs document this transition between "Indian Springs" and the industrial revolution of mass production bringing water to homes throughout the area.
It's Not Harlem, But Jermaine Jackson At Fairway In Brooklyn Jermaine Jackson, the globally recognized musician, producer, composer and member of the Jackson 5,…Nov 2 2013www.harlemworldmag.com
James Reuel Smith He spent much of the years from 1897 to 1901 bicycling around Northern Manhattan.
Check out more links about Wells & Springs in Harlem here
Related articles
Related Articles
---