---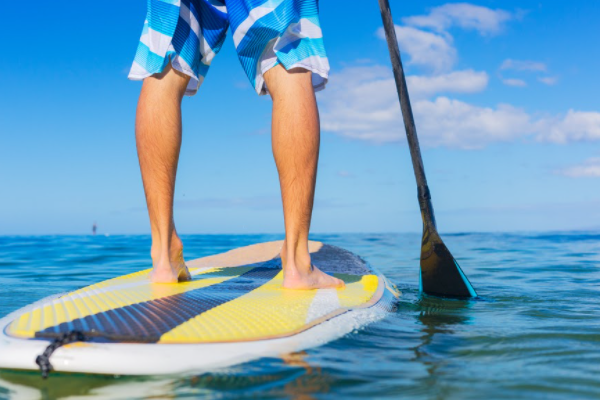 If you are looking to get into the best shape of your life, you need to start including water sports in your routine.
While going to the gym, pounding the pavements and going to fitness classes are all great for staying in shape, there is something to be said about being out in nature, battling the elements. Water sports can give you an incredible workout while also allowing you to have lots of fun enjoying an exhilarating sport. There are countless different sports that you can try depending on what your interests are.
For those that have never entered the world of water sports before, you can expect a warm, welcoming and inviting community full of passionate individuals that love the outdoors. Beginners are always welcome and the water sports community enjoys sharing their skills and knowledge with newcomers. Being out in the water regularly is not only great for your physical health but it is great for your mental health too and there is a wonderful social side to be enjoyed too. Dedicating yourself to a water sport is a surefire way to ensure that you stay healthy and in shape moving forward, the biggest issue you might have is choosing which sport to pursue. 
 Stand Up Paddle Boarding
Although the concept of standup paddling has been around for centuries, in recent years it has made a huge comeback. Waterman and big wave legend Laird Hamilton is said to have brought the sport back to the mainstream, highlighting the versatility of stand up paddleboarding. Whether you want to paddle across a calm lake, meander along a river, cruise around the coast, surf waves, go on long-distance trips or compete in races and other events, there are countless ways you can have fun with a paddleboard. Regardless of which discipline you choose to pursue, you can be sure that you will get a full-body workout. The core muscles are particularly challenged as you move the paddle from one side of the board to the other and engage your core for balance throughout the entire exercise. 
 Surfing
Whether you are a beginner or a seasoned pro, surfing is a great way to stay in shape. In fact, while the sport is called "surfing", some people might argue that it should be called "paddling" as most people spend much more time paddling around the lineup and duck-diving under waves than they do actually riding them. Paddling so much in surfing is an incredible cardio workout while also building a lot of strength through the shoulders, arms and upper back. Surfing also helps to develop your core muscles and increases flexibility due to the body mechanics required to pop up to a standing position and ride the wave. 
 Swimming
Simply jumping in the water and going for a swim is a great way to stay in shape. Whether you focus on distance or time, you can burn a lot of calories with open water swimming. Consider joining a club so you have other people to swim with and always ensure that you are swimming at a location that is safe. As your swimming progresses and you get better, you can consider entering local races or setting a goal of entering a marathon down the line. Swimming also has the addition of being extremely low impact so if you are carrying any old injuries, you don't need to worry about doing any further damage by swimming regularly. 
Sailing
There's nothing quite like cruising across the open ocean, in full control of your vessel, powered only by the wind. If you are new to sailing, you will definitely need to take some lessons to get started. It's always wise to start on a smaller boat and work your way up. You might be surprised at just how strenuous sailing a small boat can be. Tightening ropes, managing your sails, maintaining your balance and steering your boat uses up quite a bit of calories helping you to stay in shape. Sailing is also a great way to enhance your eye-hand coordination, improve your focus and learn to manage stress better. If you want to try a water sport that will challenge you, give you a great workout and introduce you to a great community with a fantastic social side, be sure to get down to your local club to get involved. 
 Get A Great Workout While Enjoying Nature And The Fresh Air
Water sports are a brilliant way to stay fit, prevent weight gain and build strength. However, one of the major benefits of water sports over other types of exercise is the opportunity to get out in nature, enjoy the fresh air and feel the saltwater on your face. Water sports offer you an escape from the daily grind and an opportunity to immerse yourself in a whole new world where you can have fun, compete, work out and stay healthy. 
---