---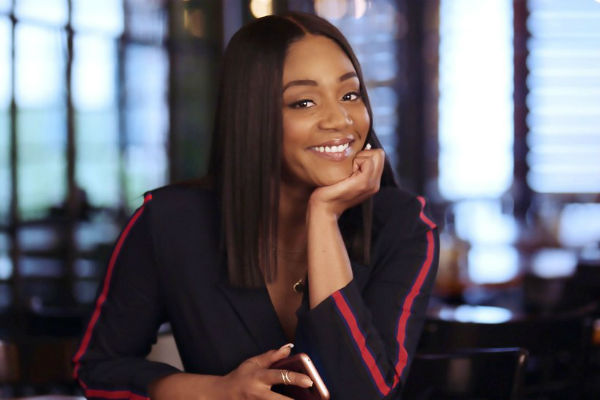 Women make up more than half of the US, but men's stories still dominate our movie screens. Clearly, gender equality in Hollywood has a long way to go.
They're excited to help make the big screen more representative by co-producing the new documentary This Changes Everything with executive producer Geena Davis and director Tom Donahue.
"Our partnership with Tom Donahue and the film was a natural fit for our brand given our mutual commitment to equal opportunity," says Hannah Broadhurst of Lyft's Culture & Entertainment team. "This Changes Everything sheds new light on an incredibly important conversation and we are proud to be able to help bring the film to our riders, drivers, and ACLU partners."
This Changes Everything takes a hard, honest look at the rampant gender discrimination that happens all too often on Hollywood sets. And it's full of interviews with some of the most inspiring and powerful women in Hollywood: Meryl Streep, Shonda Rhimes, Reese Witherspoon, Yara Shahidi, Tiffany Haddish, and more.
For one night only, July 22, 2019, we're hosting screenings of This Changes Everything at theaters in New York, Washington DC, Los Angeles, Atlanta, and Philadelphia. And They're covering your ticket!
They ask that you please RSVP and then opt into Round Up & Donate to support the ACLU. (We'll show you how to do this below.) They're also inviting top women drivers in these cities to watch as well.
"We will continue to partner with projects that champion these causes alongside individuals who share our common values," says Broadhurst.
How to Score Your Free Tickets 
RSVP by Friday, 7/19, 11:59 PM to your city's screening: NYC, DC, LA, ATL, and PHL. (Hurry, spaces are limited.)

Head to the menu of your Lyft app, tap Donate, then opt in to Round Up & Donate.

Select ACLU as your cause. (Your fares will now be rounded up to the nearest dollar and the difference donated to ACLU.)

Enter code TCE722 in the Promo section of your app for 20% off your rides to and from the theater. That's it! Can't wait to see you there.
Want to join on the 22nd, but don't live in one of the above cities?  Find your city and purchase tickets here.
---