---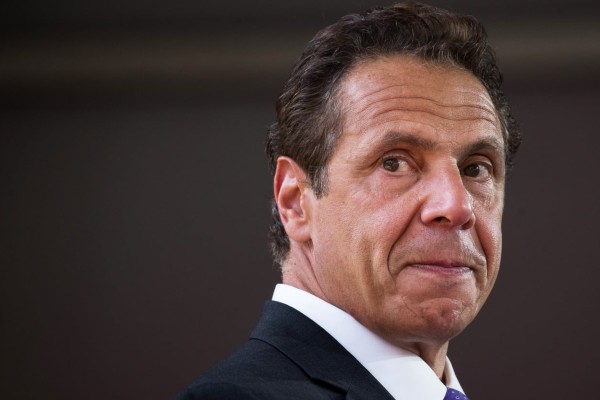 Needles barely pierced the arms of the first coronavirus vaccine recipients as Gov. Andrew Cuomo warned New Yorkers that a full shutdown remains very much on the table.
The race against the coronavirus remains a marathon and won't turn into a sprint now that the much-anticipated coronavirus vaccine arrived, Cuomo said Monday.
He said a troublesome surge in coronavirus cases, especially hospitalizations, in New York City and elsewhere in the state could kneecap the state's recovery.
"If we do not change the trajectory, we could very well be headed to shutdown," Cuomo said.
"We go back to where we were," he said. "All non-essential businesses close. They go back to zero."
"We go back to where we were," he said. "All non-essential businesses close. They go back to zero."
The stark warning contrasted with Cuomo's and Mayor Bill de Blasio's celebratory moods earlier Monday as they lauded the first coronavirus vaccine shot outside of a clinical trial.
Both said critical care nurse Sandra Lindsay's shot marked the beginning of the end of the fight against the virus.
But both — first de Blasio, then Cuomo — warned the final battle could last a long time and include the dark prospect of more shutdowns.
Simply put, there could be far more coronavirus cases possible over the coming weeks and months than vaccines likely available over that time.
Cuomo stressed his new benchmark for shutdowns in New York City or elsewhere in the state — if a region is three weeks from hitting 90 percent of hospital capacity then it enters a "red zone" that closes all but essential businesses.
"No region is at that point now," he said, before elaborating. "My point is don't get to that point."
The warning also coincided with the complete closure of indoor dining in New York City — a measure many restaurateurs and industry advocates protested could be the death knell of eateries across the city.
Cuomo said those decrying the restrictions should be "happy" because if the state doesn't change the trajectory then more deaths and wider shutdowns could follow.
He outlined a series of steps designed to increase hospital capacity and help share COVID-19 patients between health care systems reports Patch.
Holiday gatherings remain perhaps the biggest remaining potential coronavirus spreader, with 74 percent of new cases traced to indoor gatherings, he said.
"Bottom line is we're going to have to manage the spread and the hospital capacity into the vaccination," he said. "I think of it as a foot race between holiday spread and hospital capacity and vaccination critical mass. The problem is the experts say vaccination critical masses isn't for six to nine months. That's not a foot race, that's not a sprint, that's more of a marathon — six to nine months. And we have to get our heads in the game that we still have a marathon to run with this virus."
---