---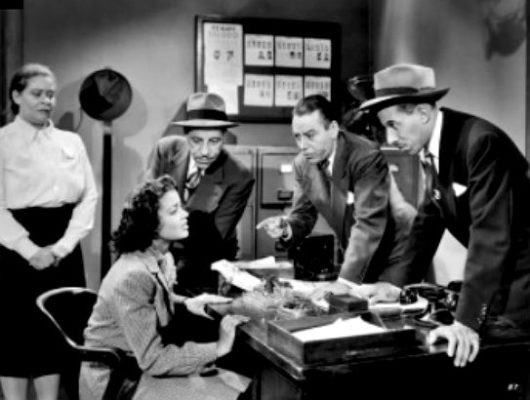 Okay, sit back and watch the full (1:09:55 minute) video as Julie Weston and her aunt, Hattie, own and operate a candy-store in Harlem. A wealthy business man, Albert Marshall, and his wayward son, Jim Marshall, swindle the women out of the store. Later, Albert Marshall is found murdered, and there are several suspects, including Marshall's secretary and a blackmailer.
Sit back and find out who the murderer is in the video below:
The cast includes Sheila Guyse as Julie Weston; Stepin Fetchit as Swifty', the Handyman; Hilda Offley as Aunt Hattie; Creighton Thompson as Reverend Jackson; Kenneth Freeman as Jim Marshall; William Greaves as Bert Hallam; Sybil Lewis as Alice Adams (as Sybyl Lewis); Laurence Criner as Albert Marshall (as Lawrence Criner); Jack Carter as Philip Manley; Milton Williams as Mr. Wilkinson; Monte Hawley as Lieutenant Renard; Ruble Blakey as Detective Foley; Slick' Chester as Detective Tracy (as Alfred Chester); Savannah Churchill as Singer – Specialty 'I Want to Be Loved'; Lavada Carter as Singer – Specialty 'John Saw the Number'; Norma Shepherd as Singer – Specialty 'Patience and Fortitude'; Juanita Hall as Juanita Hall – Specialty 'Chocolate Candy Blues'; Lynn Proctor Trio as Trio; Lynn Proctor as Lynn Proctor; Juanita Hall Choir as Choir; Hilda Geeley as Singer (uncredited).
Summary written by Les Adams (longhorn1939@suddenlink.net). Video via source.
Related Articles
---