---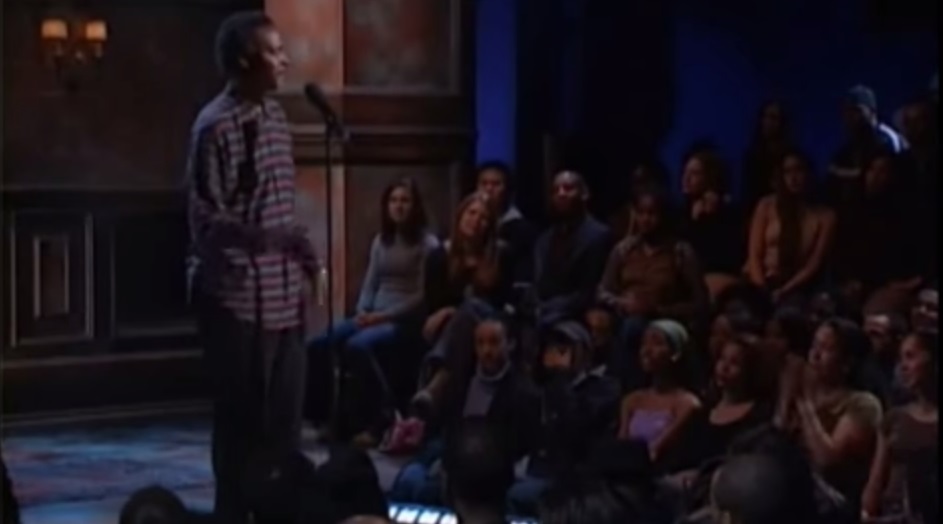 By Walter Rutledge
On Saturday, April 27 the Apollo Theater presented Tongues of Fire Choir by poet, performer, and teacher Sekou Sundiata and composer/trombonist Craig Harris.
The production, which premiered at Harlem's Aaron Davis Hall in 1996, is part of Blink Your Eyes: Sekou Sundiata Revisited, a seven-month citywide retrospective celebrating the work and creative legacy of Sekou Sundiata (1948- 2007).Performing artists Regina Carter, Vernon Reid, Bobbi Humphrey, Wumni, and Liza Jessie Peterson joined three generations of writers Amiri Baraka, Abiodun Oyewole of the Last Poets, Rakim, and Harris' ensemble, Nation of Imagination for an evening of social awareness.
Background singers Carla Cook, Helga Davis and LaTanya Hall accompanied the orchestra, which opened in conjunction with slide projections of Sundiata. The jazz and funk infused music conjured images of a bygone era marked by defiance and civil disobedience. Although the work was written in 1996 the tone was definitely a throwback to the 70's.
[youtube http://www.youtube.com/watch?v=YiGAmJr4wgY&w=560&h=315]
This present incarnation takes us from the post civil rights era to the present message and messengers. The process defines the kinship of spoken word and hip-hop.Thought provoking material was presented and many of the truths revealed not only amplified the feelings of the "Burn baby burn" generation, but still offer concern today. Issues including police brutality, reparations for slavery, good music versus bad music, religion, black on black crime and unjust incarceration were among the subjects discussed.
The evening offered a well-balanced, and wonderfully irreverent and unrepentant production. Recalling an era when we; referred to our president as Tricky Dick, were in the movies Blacks were sticking it to the "man", and Shaft was truly a bad mother shut your mouth. Harris was also able to keep the work as relevant as it was nostalgic.
What was really impressive was the easy and flow of the entire production. This was due in part to the varied, talented and accomplished performers. Violinist Regina Carter and flutist Bobbi Humphrey were more like two additional voices when they accompanied poet Amiri Baraka. Poets Abiodun and Rakim brought the house down in Some of It's Hip, Some of It's Not. Musical director While Harris and his orchestra provided the glue that held the production together.
The first amendment was in full force, and the only thing being eradicated that night was ignorance. This was more than art imitating life; Tongues of Fire Choir chronicles an urban philosophy of both the past and the present. It profoundly proclaims the revolution will now be televised in HD. For more events in the Blink Your Eyes: Sekou Sundiata Revisited retrospective visit www.sekousundiata.org.
Related Articles
---