---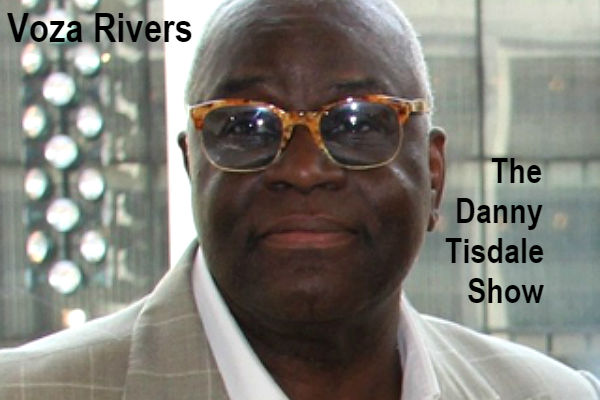 Join Voza River, the the 1st Vice President of The Greater Harlem Chamber of Commerce and 1st Vice Chairman of Harlem Week, as he talks about Harlem Week, the arts, Roger Furman and more, with host Danny Tisdale, on The Danny Tisdale Show.
Voza River was born in Harlem, New York. He is Executive Producer and founding member of the New Heritage Theatre Group and Executive Producer and Co-Founder of IMPACT Repertory Theatre, the Oscar-nominated youth division of New Heritage Theatre Group led by U.S. director, activist and educator Jamal Joseph. Rivers has produced and co-produced theater, music, and television projects, film festivals, and music tributes in the United States, Japan, South Africa, and the UK including producing Tony- and Grammy-nominated South African play Sarafina! Films produced by Rivers include A-Alike (2003), Lifted (2007) and The Savoy King: Chick Webb & the Music That Changed America (2012).
As a music producer Rivers has produced music events and concerts featuring world-renowned artists in the United States, South Africa and Japan. Artists Rivers has produced for includes Nancy Wilson, Nina Simone, Ruby Dee, Luther Vandross, James Brown, The Count Basie Orchestra, Ray Charles, Ashford and Simpson, Boy George, George Benson, Tito Puente, Lionel Hampton, Isaac Hayes, Little Jimmy Scott, Celia Cruz, Miriam Makeba, and Chaka Khan. He is the 1st Vice President of The Greater Harlem Chamber of Commerce and 1st Vice Chairman of HARLEM WEEK (1974). Rivers is internationally known as a theatrical producer has additional responsibility as Executive Producer for entertainment and cultural activities for HARLEM WEEK.  Rivers also oversees special presentations and events for The Greater Harlem Chamber of Commerce.
Harlem Week: www.harlemweek.org
New Heritage Theatre Group: https://newheritagetheatre.org/
IMPACT Repertory Theatre: impactreptheatre.org/
Listen to the video here:
All on this week's edition of The Danny Tisdale Show; the podcast show hosted by businessman, visual artist and former Harlem Community Board member Danny Tisdale.
Check out more great Harlem World Radio interviews on itunes, Youtube or download them wherever you get your podcasts.
Photo credit: New World Station.
---