---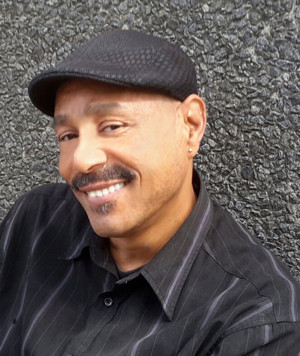 Vocalist / bandleader Keith A. Dames and guitarist Marvin Horne wrap up the Labor Day weekend with two sets of live jazz at the Farafina Café & Lounge Harlem (1813 Amsterdam Ave,) on September 4, 2017.
Black Wall Street in HarlemIn the heartland of America there once was a Black Community Paradise more than 600 businesses stron…Jan 21 2014www.harlemworldmag.com
Part of the Café's "Monday Night Jazz Series" the shows are scheduled for 7:30pm and 9pm with no cover & a two – drink minimum (per person). For information and reservations, contact 212 281 2445 / info@farafinacafeloungeharlem.com
Dames – a self-proclaimed "student of the Billie Holiday School of Music" has released two self-produced CD's entitled Everything Happens To Me featuring The Willie "Morris" Mitchell Trio & Left Alone featuring The Danny Mixon Quartet. Mr. Dames has been paying tribute Billie Holiday annually with "Homage To Eleanora: A Musical Journey Through The Billie Holiday Songbook" featuring Billie's own compositions with Lafayette Harris Jr. and has appeared at NYC-metro area venues including: Stage 72 (The Triad), Jazzmobile, The Metropolitan Room, Symphony Space (Singers Space Feature Spot), and the Apollo Theater.
Keith A. Dames Presents His "Homage To Eleanora" Shows in East HarlemVocalist and jazz aficionado Keith A. Dames presents his annual journey through the Billie Holiday s…Mar 16 2017harlemworldmag.com
In addition to his past work with Keith, veteran NY-based guitarist Marvin Horne has worked with such notables as: Chico Hamilton, Freddie Hubbard, Stanley Turrentine, Nancy Wilson, Billy Eckstine, Aretha Franklin and Pucho and his Latin Soul Brothers.
Vocalist Keith A. Dames And Marvin Horne In HarlemVocalist / bandleader Keith A. Dames and guitarist Marvin Horne wrap up the Labor Day weekend with t…Aug 21 2017harlemworldmag.com
Known for its African-Fusion menu, Farafina Café is located between 149th & 150th Streets and can be reached by taking the "A," "B," "C," "D" or #1 subway to 145th Street. For more information, go to www.farafinacafeloungeharlem.com
To hear samples of Keith A. Dames, visit www.reverbnation.com/keithadames
Related articles
Related Articles
---