---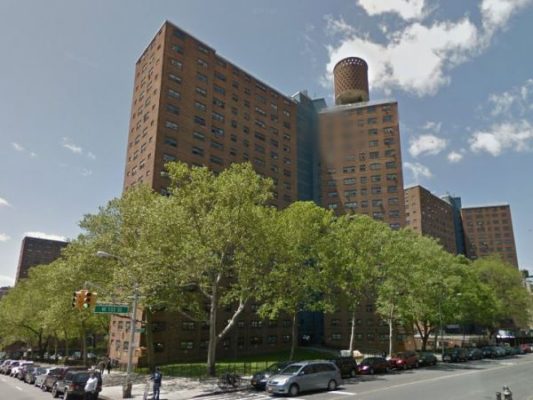 A Manhattan judge threw the book at a Virginia man Wednesday for the "monstrous" murder of a Harlem father who died in his elderly mother's arms.
"This was senseless, absolutely senseless. It's monstrous," Manhattan Supreme Court Justice A. Kirke Bartley told Bryan Rogers, 31, as he handed down a life sentence.
After expressing condolences to the victim's family and telling them he meant "no disrespect," Rogers said, "If you all had told the truth, everything would have been better."
The victim's brothers and son inhaled sharply in the audience, visibly stunned by Rogers' accusation that they had lied on the witness stand in November when they said he was the aggressor.
When Rogers took the stand, he testified that his girlfriend, Logan Wilson, fired the shots that killed her uncle, Todd Wilson, 48, in the hallway of a building in the Manhattanville Houses where the Wilson family had lived a long time.
The judge disagreed with Rogers, accepting the testimony of family members who said the killer fired four shots into Wilson after the victim insisted that Rogers leave the apartment in the middle of the night because the family had to go to work in the morning.
"You threw your life away each time you pulled the trigger — not once, not twice, not three times, but four times," the judge told Rogers.
Bartley said he was touched by the testimony of Wilson's mother, who described having her youngest son die in her arms, and by the image of Wilson's teenage child having to "watch his father breathing his last breath."
Assistant District Attorney Mark Dahl — who'd asked the judge to sentence Rogers to 25 years to life — read a long letter from the victim's niece, Logan Wilson, who detailed how Rogers abused her verbally, physically, mentally and emotionally for years prior to the August 2012 shooting.
She said Rogers was very controlling, constantly accusing her of cheating on him and threatening to kill her and her mother if she stepped out of line.
"I had no choice but to give him control," she wrote, saying she lived as a homeless person with Rogers to protect her family. "After all the abuse I took from him, he still managed to murder my uncle in cold blood."
Logan Wilson said Rogers once told her, "I like seeing you in fear."
Prosecutors said Rogers had a long rap sheet, much of it in Virginia and the Washington, D.C., area. It started with a serious drug charge at age 11 when he was selling on behalf of his father. Rogers graduated to armed robbery after escaping from a juvenile facility in 2002. The robbery involved hijacking a car with an armed accomplice, a crime that got Rogers eight years behind bars.
At one point, prosecutors said, Rogers lived for a while with the Wilson family in Harlem, but he was told to leave when he started stealing Todd Wilson's rent money.
He was still on probation for the Virginia carjacking when he and Logan Wilson came to Manhattan for the Manhattanville Houses' annual "Family Day," a party where residents are encouraged to have family reunions.
Wilson, whose wife died earlier, left two children, a boy and a girl, both in college, according to his brother.
Photo by Google Maps street view, and source.
Related Articles
---