---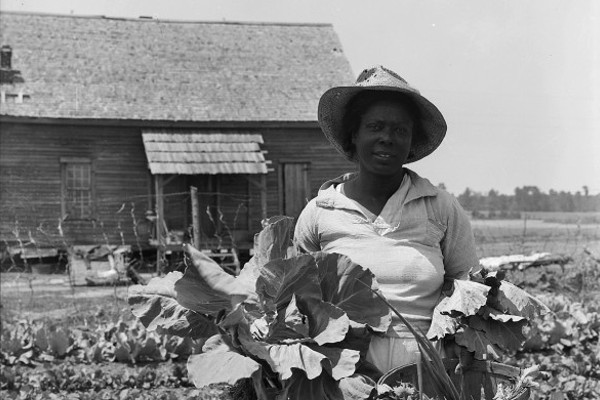 Dr. Kecia Gaither
The first time I saw the movie Black Panther, I was moved by the spectacle of the warrior women, The Dora Milaje—or the "adored ones".
Their presence resonated with me in more ways than one. On the surface, the majesty, the vibrancy, the strength that characterized their presence was something to behold.
However, on a deeper soul level, The Dora Milaje represented more. I saw my foremothers, who guided, loved, and protected the family unit—who held, taught, and maintained family traditions reverently. I saw strong, brilliant, spirited, and loving women – each pouring into my empty vessel– forming and molding the woman that I have become today.
Most Black families have the matriarch—"Big Momma"—in my family that was my great grandmother. She is the one the family goes to for sage counsel on handling life's dilemmas. She instills the lessons and sets you on the path of understanding that there exists a power greater than yourself that you can tap into—and be strengthened by—that inner vibranium. This knowledge is poured into your vessel at a very early age—does her insistence that you attend Children's Bible Study bring up memories?
Then there is that Auntie, often an Elder that is savvy on how to engage in the outside world. She guides you in how to hold your own, to navigate with and within other facets of society– yet stay true to your heritage and sense of self. She pours into you the ability to nourish and sustain your pride and sense of self as a Black woman in America.
A 'DIVA' always exists in any family. For me, it was my older cousin who was stunningly beautiful—who taught me about hair, makeup, and sharp-dressing — and how to present myself as a lady with sophistication, poise, and refinement. She poured into me how to engage with men and relationships in a whole, equitable and healthy manner.
The Grandmother—my grandmother poured into me many things—lessons on leadership, the importance of education, how to entertain, cook and maintain a home—to the extent that even Martha Stewart would be jealous. But one of the most important lessons was teaching me the value of the art of engagement, and how to be a people person. She taught me how to see and accept people where they are. She poured into me how building relationships and interactions matter in this world—for no man or woman is an island. She taught me how relationships with people can assist in determining your life's course. She taught me how to bridge the gap between people and possibilities. She taught me how to reach for the stars. She taught me how to LIVE OUT LOUD.
Finally, the Mother—the heart of the home, the nuclear family. She pours into vessels unconditional love, nurturing, and support—all of these factors are needed in order to thrive and survive in this world. My mother has taught me all of these things and more. The art of being tenacious is one of the biggest lessons that she poured into me—that you can get or have whatever it is that you want in this world—think it into existence and it can be yours—but you're going to have to work hard for whatever it is that you want. As a man thinketh so is he—sound familiar?
So this month, this month relegated to women and celebrating them, reflect on your own personal Dora Milaje, your "adored ones". Reflect on how they have poured into that vessel which is you, and bought you to your place of BEING in this world. When you do, give thanks to these wonderful warrior women who have surrounded you and filled your vessel fully and fervently with their wisdom, guidance, and unending love.
Harlem's Kecia Gaither, MD, MPH, FACOG, is Director of Perinatal Services/Maternal Fetal Medicine at NYC Health + Hospitals/Lincoln, in the Bronx, NY. Gaither received her BA in biology from Barnard College , her MD from SUNY Health Science Center in Syracuse, and her MPH from Columbia University. Visit Gaither's website at www.keciagaither.com, or see her on Twitter at @keciagaithermd. #womanshistorymonth
Photo credit: Source from African-American Woman Picking Vegetables.
---