---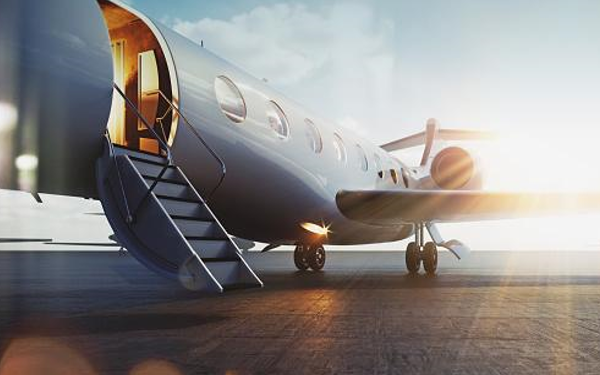 To say that using cryptocurrencies to make payments is overwhelming for most of us would be a massive understatement, but they don't need to be. In fact, paying via crypto can actually give us access to some incredible experiences, such as flying privately.
Private aviation companies are now accepting crypto to make all flyers feel comfortable when they make a transaction. But let's start by breaking down this process and checking out how crypto actually works and the benefits of choosing it when paying for a private flight.
What Are Cryptocurrencies?
In simple terms, cryptocurrencies are a form of digital currency that is secured to make them pretty much impossible to counterfeit. This means there is no physical cash such as notes and coins, and all transactions are conducted online.
Understanding the ins and outs of crypto can be fairly complex however using cryptocurrencies is pretty simple.
Many companies now allow you to exchange your normal physical currency for cryptocurrencies. Once you have your money in cryptocurrencies, you can send money as cryptocurrencies to any business that accepts them in exchange for goods. Such as a private flight.
How To Use Cryptocurrencies For Private Flights
Now that you have a basic level of understanding, it is time to make payments! Depending on where you are from, the popularity of accepting crypto payments can vary. However, in industries worldwide, more businesses now accept cryptocurrencies as a form of payment – including the private flight industry.
Wondering how? Well, you can book your next trip with crypto payments easily with Fast Private Jet!
Why Choose Fast Private Jet?
Fast Private Jet can get you anywhere via private flights, thanks to the power of crypto payments! But they are also the best choice for you for many other reasons, including:
Fewer fees
It's no surprise that there are often additional fees to consider when paying for a private flight as fees are based on the currency rate between nations.
Every country has different currencies that do not all have the same value because there would be no need for them if they did.
But with cryptocurrencies, you don't need to worry about these costs as they are the same everywhere worldwide.
Avoid payment delays
You will probably have experienced delays when making significant payments due to the bank's policies which means these large payments can take a few days to be verified or processed.
Bypass the banks' approval process and get your payment validated with your consent.
Security
Crypto is safe.
We usually trust that our money will be used to pay for the precise amount we are charged when we complete a transaction. However, sometimes this is not the case.
Theft of our credit or debit card information is one of the most unsettling experiences you may have already dealt with. Using crypto eliminates this worry as it is safely stored in the blockchain.
How Do Crypto Payments Work?
One thing that is worth noting is the many different types of cryptocurrency. Bitcoin is currently the most popular Cryptocurrency, and you may already be familiar with it. So if a private flight business is accepting Cryptocurrency, it's very likely that Bitcoin will be on that list. However, it's less likely that companies will accept other less popular currencies, so do your research!
It's also important to remember that you will need a digital wallet before moving forward with any crypto payments. Digital wallets are crucial for purchasing and holding the crypto you need for purchasing your private jet charter flights. There are many reputable digital wallet apps available, so choose one that suits your needs, but we recommend Kraken or Electrum to get started if you are unsure.
Fast Private Jet makes paying for private flights with crypto payments easy, hassle-free and enjoyable. You know your money is safe and providing you with an incredible flight experience that you'll never forget!
---