---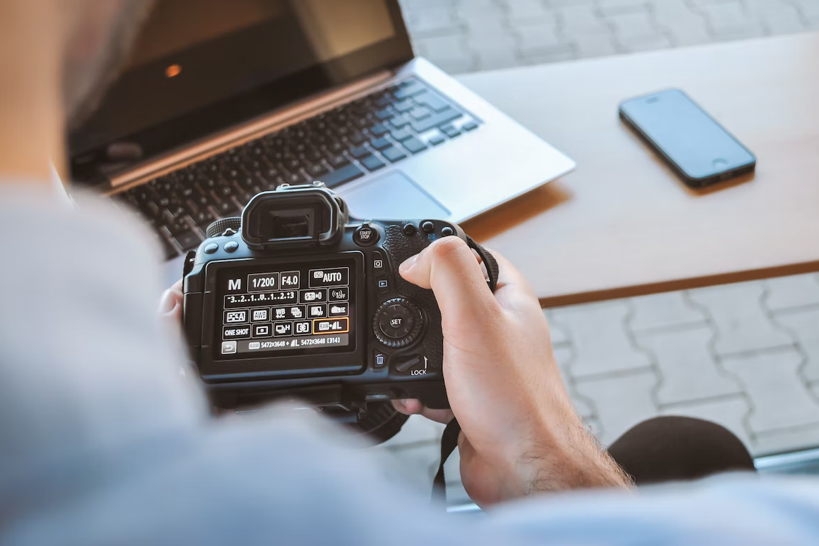 Whether for birthdays, weddings, or proms, photographers are a necessary part of making memories.
If you're tired of taking the photos yourself, why not leave them in the hands of professionals? Professional photographers have a natural eye for composition and can get the perfect shot in half the time. Whatever the occasion, having the right photographer on board will help you capture the moment. 
Whether you need a wedding photographer or someone to take your headshot photos, you've come to the right place. Here's everything you need to know about hiring a photographer for any occasion. Follow this guide and find the right photographer in no time!
Consider specialties
The first thing you need to look at when booking a photographer is their skillset and specialties. You need to find a photographer that has the skill, know-how, and experience to take the kind of photograph you want. Taking a child's school photos and photographing a wedding requires slightly different skills.
You can find out what someone specializes in by looking at their previous work, pages, or portfolio. Photographers may have different approaches to how they showcase their work. On Twitter, Mark Slater Photography showcases his work where anyone can see his specialties lie in boudoir and creativity. Make sure to research and find the photographer with your desired skill set.
Look for recommendations
Another great way to find a good photographer is through recommendations. Talk to your friends, family, loved ones, and co-workers to see if they know someone for the job. Ask about the photographer's skill set, experience, and rates, as well as what they're like to work with.
Everyone wants great photos, but they don't want to pay for an arm and a leg or have to work with divas for them. Recommendations from people you know and trust are a great way to find high-quality photographers and services. Do your research, ask around, and go with your gut when getting recommendations for photographers.
Interview
The best way to make sure you're hiring the right person for the job is to interview them. Taking photos is an art, and you want to make sure you and the photographer are on the same page. Before deciding to book them, schedule an appointment with them to discuss your vision, wants, and wishes.
Make sure to have some questions and points ready to ask your photographer during your meeting. Talk to them about your expectations and see if they have any suggestions that you like or are open to. Whether you do it in person or remotely, make sure to interview the photographer.
Avoid excessive editing
While editing photos is a necessary skill in itself for a photographer, you don't want it to be the only skill they have. When interviewing your photographer or looking at their portfolio, pay attention to how much editing they use in their work.
Unless it's part of the style you're going for, too much editing can be a sign that the photographer is not as good at taking photos as they are at touching them up. You want a photographer that is able to take a good photo without needing to touch it up after to make it work. Avoid excessive editing if you want to find a high-quality photographer.
Consider the cost
You can't put a price on precious memories, but that doesn't mean you need to break the bank to get some photos. Photographers' rates can range and can depend on many things such as their experience, equipment, and the occasion. Photographers will often have more expensive rates for things like official parties or weddings, so keep that in mind. Getting a photographer with more experience, and better equipment will be more expensive.
If you want to go the cheaper route you can hire less experienced or student photographers. Doing this might be cheaper but you might risk losing out on better-quality photos. Make sure to talk to your photographer upfront about the cost of their services so that you're both on the same page.
Consider the service
Aside from price alone, you also need to consider the total package of what you'll be getting with your photographer. Most photographers will bring their own materials and equipment they'll need for the shoot or session. After the session, what you get as a finished product depends on the photographer.
During your meeting or interview, ask what they offer as full services and what you'll be paying for. Ask whether you're to expect raw footage or fully edited and cropped photos. Ask whether you'll be paying per photo or per hour and ask what creative liberty the photographer will give you in the project. Once you've got all the details you need, consider the service as a full package and choose from there.
Book in advance
Last but not least, when booking a photographer for any occasion, you need to book well in advance. Finding the photographer at the last minute can be risky, as you cannot guarantee they'll be free for your event. When hiring a photographer, always make sure to reach out well in advance, to secure them.
This is especially important around the holiday season when many photographers are already booked and busy with work. When interviewing a photographer, make sure to mention your schedule and ask them if they are free on the dates you need them. Do your part to make sure you have a photographer when you need one!
Be on the lookout for excessive editing, unless it's exactly the style you want, stay away from it when choosing a photographer. Remember to talk about the cost with your potential photographer and to make sure you're on the same page. Last but not least, remember to consider what you're getting as the full package and to book your photographer in advance. Follow these tips and tricks and you're sure to hire the right photographer for you!
With this guide in mind, you're ready to find your first and best photographer! When it comes to hiring a photographer, think about their skills and specialties. Get recommendations from your friends, family, and loved ones to find someone who can do the job. Before hiring, make sure to interview your photographer and to have plenty of questions ready to ask them.
---