---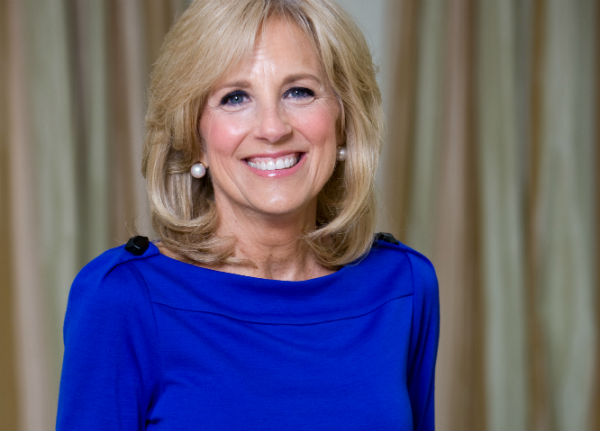 Celebrating the 20th anniversary of the Community College Research Center (CCRC), Teachers College President Susan Fuhrman and Professor Thomas Bailey will host United States Second Lady, Dr. Jill Biden.
As keynote speaker Dr. Jill Biden. and a panel of experts for a program exploring the future of community colleges in the United States, Thursday, November 17, 7:00 p.m. in the Joyce B. Cowin Conference Center at Teachers College, Columbia University, Broadway (bet. W. 120th & W. 121st Sts.), Harlem, New York..
Long-time educator Dr. Biden, a full-time community college professor, will open the event with a keynote address entitled Community Colleges: America's Best Secret is out – Now What? She will discuss why President Obama's America's College Promise and initiatives such as apprenticeships, college classes for high school students and transfer agreements between two- and four-year colleges are not only the right thing to do, but the smart thing to do for the future competitiveness of our country.
The keynote will be followed by a panel discussion on the future of community colleges with panelists including: City University of New York Chancellor James Milliken; Spencer Foundation President Michael McPherson, who is co-chair of the American Academy of Arts & Sciences' Commission on the Future of Undergraduate Education; and Johanna Duncan-Poitier, Senior Vice Chancellor for Community Colleges and the Education Pipeline, State University of New York (SUNY). The panel will be moderated by Thomas Bailey, the George and Abby O'Neill Professor of Economics and Education and Director of the Community College Research Center.
Founded in 1996, the Community College Research Center (CCRC) is the leading independent authority on two-year colleges in the United States. CCRC conducts research that illuminates how community colleges function, how they are experienced by students, and how new strategies and innovations may serve to improve student learning and outcomes. CCRC's work has helped shape the efforts of colleges and states as they strive to improve college and career success for all students.
Related Articles
---