---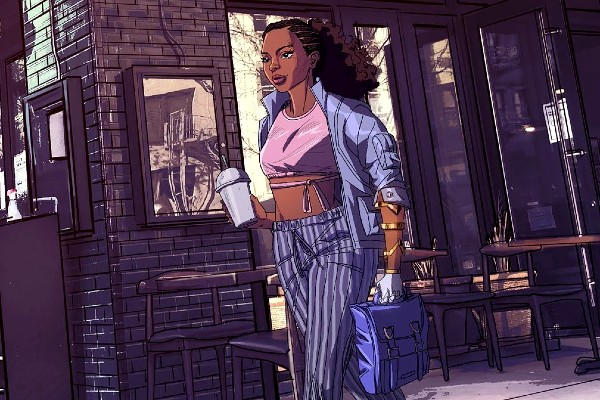 Urbanime's Open Spaces, a yearlong Black & Brown STEM initiative, is celebrating Black women in tech with "The Mixtape" and "The Listening Party" releases. The stories of industry-leading Black women shared through The Mixtape and The Listening Party aim to inspire and bring awareness.
The Black women superstars that are highlighted this weekend are notorious leaders of their industries, breaking barriers and shaping the future of Diversity, Equity and Inclusion in STEM for future generations.
This weekend kicks off with a segment on "Sway In The Morning" SiriusXM radio show on Friday, 2/18 with an appearance by Urbanime Founder Chris Walker and guests from The Mixtape and The Listening Party to discuss these releases and help further gain momentum for the mission of the Open Spaces initiative.
The show airs on Shade 45 from 8 am until 12 pm EST.
Open Spaces: The Mixtape. On Friday, 2/18, Open Spaces: The Mixtape will be available for download. Urbanime's signature comic-zine "The Mixtape" features over forty pages of original stories, articles and illustrations celebrating the passion and energy of Black women in tech.
Open Spaces: The Listening Party. On Sunday, 2/20 at 7 pm live on twitch Open Spaces: The Listening Party will air, hosted by THEBLERDGURL. The Listening party will offer a deep dive into the conversations that inspired the mixtape with several guests including Asha Christian, founder of the Coily App, and sounds by DJ Leecy T.
Urbanime
Urbanime is a Culture company that empowers Black and Brown audiences through stories. Urbanime publications make Culture the hero whether they are unique editorials using comic art to tell a story of the Culture or fantastic, urban-themed genre fiction that place Black and Brown characters at the center of adventure.
For more information about Urbanime and Open Spaces, visit: Urbanimme.com, and follow us on Instagram, Facebook, Twitch and Twitter.
Photo credit: Source.
---