---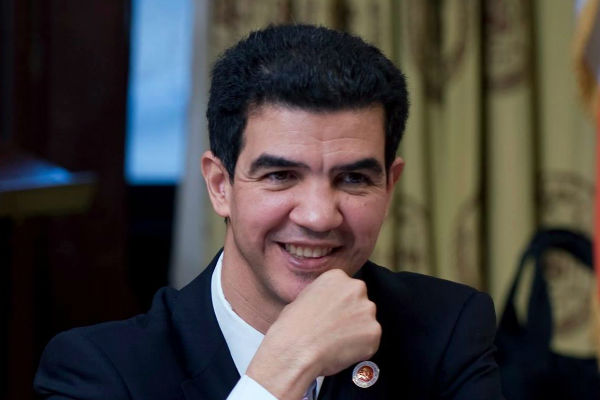 Council Member Ydanis Rodriguez is hosting the Second Annual Riders Respond Transit Tour with NYC Council Speaker Corey Johnson on Wednesday, October 3 and Thursday, October 4, 2018. Throughout the tour volunteers and elected officials will ride the subway from 7:00 a.m. – 7:00 p.m. each day surveying riders and discussing concerns about the status of the stations and rideability.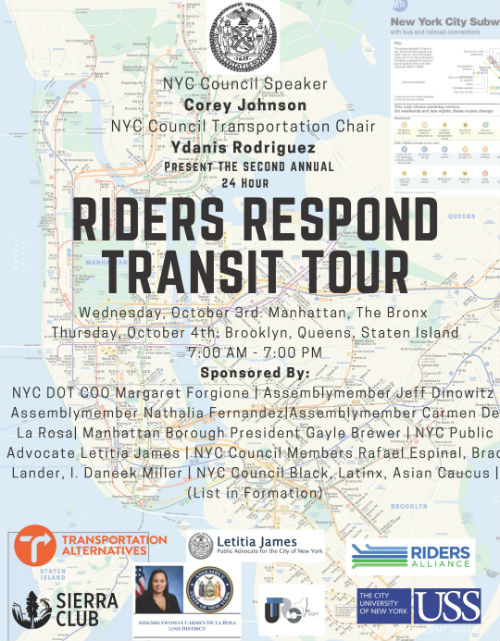 Council Member Rodriguez invites you to take the tour with him as a volunteer. Volunteers are needed to help coordinate and conduct the survey over the two day period. The data that is gathered will be presented at a future Committee on Transportation hearing. Last year, the volunteers were a vital element to the success of the Transit Tour.
Please consider joining us again this year! If you are interested in signing up as a volunteer or if you want to learn more, call or email Tomas Garita at (212) 788.7053 / TGarita@council.nyc.gov with the Subject: Volunteer: 2018 Transit Tour. You can also sign up via this form.
Community Board 12, 530 West 166th Street 6th Floor, New York, NY 10032, 212-568-8500, ebsmith@cb.nyc.gov, www.nyc.gov/mcb12
---