---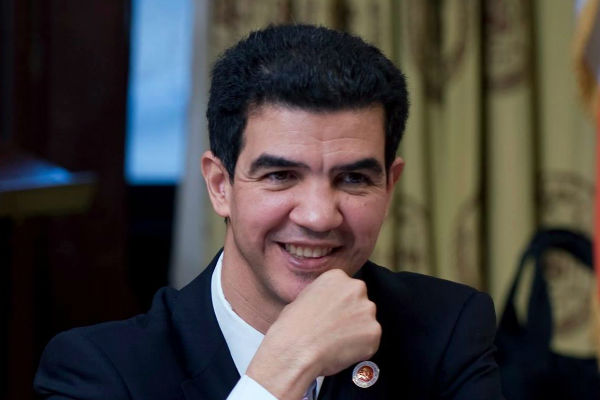 The de Blasio Administration today celebrated the fifth anniversary of its hallmark IDNYC program with the announcement of adding braille embossing, a new partnership with Costco, new local benefits, and a new regional partnership with Sullivan Catskills Visitors Association.
The program recently launched its #RenewYourIDNYC campaign with the first set of cards expiring this month. New Yorkers whose IDNYC is expiring in less than 60 days, or whose card has been expired for less than 6 months, are able to apply to renew their IDNYC through an online portal or in person at an Enrollment Center.
"While the Trump administration targets our neighbors at every turn, we will continue to make New York City a place for all," said Mayor Bill de Blasio. "IDNYC makes our city more accessible for everyone, no matter immigration status, gender identity, and now no matter whether you are blind or low vision."
"We want every person who calls New York home to have access to the resources, benefits, and services the city has to offer," said First Lady Chirlane McCray. "IDNYC has made the material aid and supports our city has to offer more accessible to over one million New Yorkers. We are thrilled to celebrate year five with new benefits that will ensure even more people take advantage of this card."
"IDNYC was created five years ago to be a card for all New Yorkers and each year we strive to expand our reach," said Deputy Mayor for Strategic Policy Initiatives Phillip Thompson. "This year is no different. The addition of braille to IDNYC not only expands that reach to New Yorkers who are blind or have low vision but represents this administration's commitment to a fairer New York City. I commend the program on a successful five years and look forward to seeing what the next five have in store
"I am proud to step into 2020 with this historic announcement. The addition of braille embossing is a critical expansion of the card's accessibility for blind and low vision New Yorkers, and further ensures that IDNYC serves every New York City resident, regardless of their individual circumstance," said Bitta Mostofi, Commissioner of the Mayor's Office of Immigrant Affairs. "We are also thrilled to kick off a new decade with a national retail partnership, our first regional partner, and iconic New York City institutions to bring even more exciting benefits to cardholders!"
Braille Embossing
To further expand accessibility, "IDNYC" will be embossed in braille on the front of all new IDNYC cards to help cardholders who are blind or have low vision distinguish and utilize the card. IDNYC is the largest and most successful municipal ID program in the country with over 1.3 million cardholders, and is now the first locally-issued ID in the nation to include braille. NYC will continue to work with the blind and low vision community to increase accessibility for the cards.
Costco Partnership
Through IDNYC's new partnership with Costco, each IDNYC cardholder who signs up for a new membership with Costco by purchasing a Membership Activation Certificate, will receive a set of exclusive Costco coupons valued at over $60 plus additional free items.
New and Returning Local Benefits
IDNYC cardholders can now also redeem one year of free membership at The Juilliard School, Atlantic Theater Company, Signature Theatre, and South Street Seaport Museum, IDNYC's newest cultural benefit partners. In addition, every Wednesday cardholders can show their IDNYC at Queens Botanical Garden for free all day admission.
Expanding Outside NYC
Additionally, the IDNYC program announced its first regional partnership outside of the five boroughs with Sullivan Catskills Visitors Association located in the Catskill Mountains. Through the partnership, cardholders can receive discounts at select businesses in Sullivan County including Kartrite Resort & Indoor Waterpark and The Sullivan Catskills Event Center.
The full list of 2020 IDNYC benefit partners can be viewed here.
Since its launch in January 2015, IDNYC has offered New Yorkers increased access to City services, discounts on recreation and entertainment, free or reduced admission to cultural institutions, and other benefits. As of January 2020, cardholders have accrued through IDNYC savings of over $57 million on memberships and other fees or discounts.
Among these savings, cardholders have redeemed over 680,000 free one-year memberships from participating cultural benefit partners. Over 50 arts venues have offered free memberships, and many more have offered discounts and other benefits since the program began.
In 2017, IDNYC introduced an online application portal that allowed first time enrollers to start their applications through IDNYC's website. Additionally that year, cardholders were able to check their immunization records online with My Vaccine Record for the first time.
In 2018, IDNYC reduced the age of enrollment eligibility from 14 to 10 years old, allowing younger New Yorkers to access the benefits of IDNYC.
In January 2019, Mayor de Blasio and First Lady McCray announced the addition of a third gender designation to the card. The IDNYC program had previously allowed cardholders to self-designate their gender or choose to not declare a gender. The addition of the third designation denoted as "X", expanded the options by allowing transgender, non-binary, and gender non-conforming New Yorkers to affirmatively select a gender marker on their IDNYC that more closely reflects how they identify or express their gender.
In October 2019, the de Blasio administration announced the launch of IDNYC's first renewal campaign, the IDNYC Middle School Card, a new card design, and new and returning benefit partners. In partnership with the NYC Department of Education, the IDNYC Middle School Card allows middle school students, ages 10 and up, who attend select public schools to enroll in IDNYC without a parent or guardian present.  Through pop-up enrollment sites at these schools, IDNYC accepts the middle school's verification of the student's identity and residency, along with a form signed by a parent or guardian, as sufficient proof to meet the eligibility requirements for the card. IDNYC also began allowing non-students residing in college/university housing to use their university housing agreements to establish residency.
IDNYC is a card for all New Yorkers, from all backgrounds, and from all five boroughs. The City remains committed to protecting the confidentiality of all IDNYC cardholders' information and never asks applicants about their immigration status. All-City residents, ages 10 and up, are eligible to get a municipal ID card, and enrollment remains free at Enrollment Centers throughout the five boroughs. For more information on benefits, eligibility criteria, and how to renew or enroll visit nyc.gov/idnyc or call 311 and say "IDNYC." Deaf New Yorkers can also learn more about IDNYC in ASL by contacting the DSS ASL Direct Video Phone at 718-262-3608.
"Our City's IDNYC initiative is the most successful municipal ID program in the nation, guaranteeing New Yorkers are able to access the opportunities that our great City offers, from essential services and benefits to world-renowned cultural institutions, regardless of their background," said Department of Social Services Commissioner Steven Banks. "As we look back on the program's achievements in its first five years, we are proud of our progress and committed to taking it even further, making New York City a fairer and more accessible place for all."
"In order to provide an ID for all New Yorkers, it needs to be accessible for everyone," said Victor Calise, Commissioner of the Mayor's Office for People with Disabilities. "As we celebrate the five year anniversary of IDNYC we are proud of the addition of braille for the 200,000 New Yorkers who are blind or have low vision. This is one step of many as we continue to work with the Mayor's Office of Immigrant Affairs and DSS to provide people with disabilities equal access to everything NYC has to offer."
"Braille is irreplaceable," said Walei Sabry, Digital Accessibility Coordinator of the Mayor's Office for People with Disabilities. "Studies have shown that blind individuals that read braille are more likely to be employed.  By adding braille to IDNYC, we are increasing access for the blind community and also raising awareness about the importance of braille. I look forward to continuing to work with City agencies to increase access to braille for blind New Yorkers."
"Culture is written into our city's DNA so it's fitting that, from the very start, expanding cultural access has been so fundamental to IDNYC – which over one million card-carrying New Yorkers now possess," said Kathleen Hughes, Acting Commissioner of the Department of Cultural Affairs. "We're thrilled that so many of our city's remarkable cultural institutions are rejoining us for the fifth anniversary of this extraordinary program, and that new groups continue to step up and offer residents ways to meaningfully engage with culture across the five boroughs."
"Access to a government-issued ID is often essential for everyday activities, and IDNYC is an important tool for creating equal access in NYC," said Carmelyn P. Malalis, Commissioner and Chair of the NYC Commission on Human Rights. "The Commission on Human Rights supports the inclusion of braille and a third gender designation, both of which emphasize NYC's commitment to all New Yorkers. IDNYC provides opportunities for full participation in city life, from free admittance to some of the world's greatest cultural institutions to picking a child up from school.  Now in its fifth year, IDNYC demonstrates that New York City is truly a city for everyone."
"Congratulations to the IDNYC program on its fifth year of supporting New Yorkers and providing them with important access to activities and amenities around the city," said NYC Health + Hospitals CEO and President Mitchell Katz, MD. "We're excited that IDNYC will continue to provide New Yorkers access to prescription discounts and help with registration at NYC Health + Hospital facilities, as well as take care of their overall wellness through fitness perks."
"IDNYC continues to successfully impact New Yorkers across the city with various options for its cardholders including its option to open a bank account – without requiring any other identification," said Department of Consumer and Worker Protection (DCWP) Commissioner Lorelei Salas. "More than 350,000 households in New York City do not have a bank account and they spend $225 million a year on check-cashing fees. We encourage unbanked New Yorkers to use their IDNYC to open an account today at one of the more than a dozen participating banks and credit unions."
"IDNYC has been and will continue to be a vital resource for so many of our communities across NYC, including our transgender, non-binary and gender-nonconforming communities who have relied on IDNYC for years," said Ashe McGovern, NYC Unity Project Executive Director. "Since its inception, IDNYC has been creating more opportunities and access for even more communities across NYC and we are so grateful to continue partnering on this crucial work."
"Over the past five years, New Yorkers of all backgrounds have gained access to the growing list of services, benefits and opportunities offered by IDNYC," said Matthew McMorrow, Senior Advisor for LGBTQ Community Affairs, Mayor's Community Affairs Unit. "For our non-binary, gender non-conforming, intersex and transgender residents who can now have an ID that accurately reflects who they are, IDNYC has been especially life-changing.  While IDNYC has always allowed people to self-attest to their own gender, last year we expanded gender marker options to include the non-binary X for people who feel that neither F nor M accurately or adequately reflects their gender.  Even as leaders in Washington try to chip away at the hard-fought rights of transgender Americans, New York City continues to expand rights and live up to some of its core values of self-expression and self-determination."
"It has been five years since IDNYC first launched, and it has been a highly successful program that has been highly popular in our vibrant immigrant communities and with those who want to enjoy New York City's unparalleled arts and culture. Get or renew your IDNYC today!" said State Senator Andrew Gounardes.
"This free ID card is critical in ensuring that everyone has the identification needed to obtain services, and to be identified in cases of emergency.  It also allows for discounts at many cultural institutions allowing more New Yorkers to take advantage of what the city has to offer.  I am glad the program is being expanded to include new national and regional partners and will have more features to increase accessibility. I hope everyone will participate and get an IDNYC card," said State Senator James Sanders Jr.
"For 5 years, IDNYC has served as an official identification form available to all New Yorkers regardless of immigration status. The program has included access to social services, cultural institutions, and other benefits that improve the quality of life for all New Yorkers. IDNYC is the largest municipal identification card program in the country, and with the addition of a braille embossing on the card, IDNYC is at the forefront of accessibility and inclusivity.  I am thrilled to see the continued progress of the program and how this will positively impact New York and my community," said State Senator Luis Sepulveda.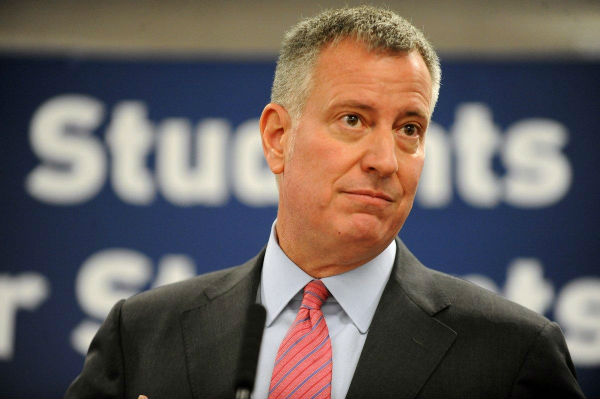 "I appreciate the City choosing to invest in accessibility by including a Braille inscription on IDNYC cards. This marks an important step forward and builds on the successes of this program that has reached those traditionally unable to obtain suitable ID such as immigrant New Yorkers," said Assembly Member Harvey Epstein.
"I'm happy to celebrate the fifth anniversary of IDNYC, and the program's continued commitment to removing barriers for New York City residents. The addition of braille to IDNYC will allow thousands of blind and low vision New Yorkers the ability to quickly find their ID. Also, the expansion of programming and partnerships with IDNYC coinciding with the addition of braille reminds community partners of the diverse needs New York City residents have, particularly those associated with access to the arts. As Chair of Arts and Tourism, I thank IDNYC and the City for leading with this example of inclusion, and for reinforcing the values of accessibility, community partnership, and the arts in our youth by lowering the age to have an IDNYC to ten," said Assembly Member Daniel O'Donnell.
"On IDNYC's five year anniversary, the City Council is proud to see its benefits expand and become more inclusive. By adding braille to the municipal identification to assist New Yorkers who are blind or have low vision, the City is continuing its commitment to ensuring that the IDNYC is a card for all New Yorkers. Established by Council legislation, the IDNYC has grown into the most successful municipal identification program in the nation, with more than 1.3 million cardholders. This success is palpable as we see continue to see more New Yorkers depend on it to access City programs and services and engage in the City life," said Council Speaker Corey Johnson.
"Five years ago, the City created an ID card for all New Yorkers, which did something extraordinary – it brought thousands of New Yorkers out of the shadows by giving them the dignity that comes with valid identification. New Yorkers can access their children's schools, get prescriptions, visit cultural centers, and open bank accounts – all regardless of where they are from, who they love, and now what abilities they have. I am beyond proud to watch this program continue to grow in its reflection of the City's diversity, and now is being recognized for the first time beyond the City's borders," said Council Member Carlos Menchaca, Chair of the Committee on Immigration.
"IDNYC was originally created to allow all New Yorkers regardless of status to have a form of identification. Thanks to the continual efforts from the City and advocates we have been able to expand the IDNYC to ensure that all New Yorkers receive discounts and opportunities to enter cultural institutions across the City," said uptown Council Member Ydanis Rodriguez, Co-Chair of the Black, Latino, and Asian Caucus. "It is very important that as we expand the opportunities the IDNYC offers we continue to be vigilant and guarantee the protection of people's private information, especially those that are the most vulnerable. I will continue working with Mayor de Blasio, Speaker Corey Johnson, my colleagues and advocates to make sure we continue expanding the benefits of the IDNYC while ensuring the protection of all New Yorkers."
"It is very important to strengthen all New Yorkers with official identification. I am pleased that it has been extended to include braille embossing. I hope it will become widely available for many years, and in many venues. Congratulations on your 5th anniversary," said Council Member Inez Barron.
"Over the past five years, IDNYC has emerged as a pillar of immigrant inclusion in New York City. On this milestone anniversary, I applaud Mayor De Blasio for continuing the work to expand accessibility to this program for even more New Yorkers," said Council Member Margaret Chin.
"I want to applaud the success of the IDNYC program on its fifth anniversary and efforts to reach ever more New Yorkers with vital city services, benefits, and opportunities. The latest announcement sends a clear message reinforcing our city's commitment to inclusivity and reaffirming the program's role in expanding accessibility, reducing barriers to participation, and ensuring our diverse communities benefit from all that the city has to offer," said Council Member Andrew Cohen.
"IDNYC represents the inclusiveness of New York City. Adding braille expands our City's commitment to making sure that we are serving the unique needs of all of our citizens. I am working in my district to raise awareness about the IDNYC program, and commend the administration on the consistent innovation that empowers and expands opportunity for residents," said Council Member Robert E. Cornegy, Jr.
"IDNYC is now five years old and includes a host of new exciting benefits," said NYC Council Finance Chair Daniel Dromm. "For thousands of New Yorkers who are blind or have low vision and call NYC home, I am thrilled that the addition of braille will make IDNYC accessible to them.  The card also grants free memberships to dozens of our city's premier cultural institutions, with several new partnering organizations joining this year. As lead sponsor of the legislation that created IDNYC, I encourage all cardholders to renew their card and continue to be a part of this highly acclaimed program."
"I want to commend the De Blasio administration on the continued expansion of the IDNYC Program as it reaches its 5th anniversary. This very important city-wide initiative will now include braille to help New Yorkers who are blind or have low vision utilize the card, while providing access to new local and regional benefits. At its core, the IDNYC program represents the long-term value in community partnerships that succeed in benefiting the next generation of New Yorkers. As a city, it is essential that we continue working together to find new ways of providing resources for our hardworking residents, with additional consideration given to those who require special accommodations," said Council Member Mathieu Eugene.
"In this day and age, a valid form of identification is a necessity. For the past five years, IDNYC has provided an opportunity for people to access vital services in our city, regardless of immigration status, gender identity, or ability," said Council Member Farah N. Louis. "With this card, New Yorkers can open bank accounts, track their health records, find discounts and memberships to our city's most treasured cultural institutions, and much more. Thank you to the de Blasio administration for your continued commitment to providing truly inclusive identification services to all New Yorkers!" said Council Member Farah Louis
"The IDNYC program has proven to be successful in serving both as a form of identification and as a cultural passport," said Council Member I. Daneek Miller, Co-Chair of the Black, Latino/a, and Asian Caucus. "The newly announced benefits adds to a long list of incentives and will no doubt spur further enrollment."
"The continuous effort to improve and expand the accessibility and benefits of this card is an example of New York City's commitment to everyone who calls it home," said Council Member Francisco Moya. "Congratulations to the entire IDNYC team on five years of making this valuable initiative available and thank you for lowering the barriers to entry for so many services this city has to offer."
"IDNYC offers all New Yorkers access to our City's culture and resources. As we celebrate 5 years of IDNYC, I commend the Mayor and MOIA for their continued work to expand the program, including new accessibility and neighborhood benefits, which will make this card even more useful for New Yorkers in 2020," said Council Member Keith Powers.
"Five years after the launch of IDNYC, it is clear that this program has been a complete success and has connected so many New Yorkers with services and conveniences they would never have been able to access otherwise. I look forward to seeing these recent additions to the program implemented and hope to work with IDNYC for future sign up events in my District," said Councilwoman Carlina Rivera.
"Happy Birthday to IDNYC, which has been such a game-changer for hundreds of thousands of New Yorkers, opening up access to an ever-growing range of services and activities, and providing every resident with the dignity of recognized identification. I am especially thrilled that all new IDNYC cards will be embossed in braille on one side. This is a wonderful step forward for increasing access to IDNYC and all that it has to offer," said Council Member Helen Rosenthal.
"I want to congratulate Mayor Bill de Blasio and the Mayor's Office for Immigrant Affairs on the tremendous success of IDNYC in the past five years, and for expanding the program for existing and future cardholders," said Queens Public Library President and CEO Dennis M. Walcott. "We are proud be part of a partnership that aligns perfectly with our mission to offer free access to knowledge, information and opportunity for all, and look forward to our continued work with the City on this vital program."
"IDNYC has become a significant part of New York City's cultural fabric, providing New Yorkers with greater access to opportunities and a deeper sense of community.  The New York Public Library applauds the City for incorporating Braille on the card, ensuring New Yorkers from all walks of life continue to enjoy its benefits," said Anthony Marx, President of The New York Public Library.
"Over the last five years, Brooklyn Public Library has helped over 110,000 New Yorkers obtain identification through IDNYC—opening the doors to services and activities across the city, including to the vast collections housed in the three library systems. We applaud the recent addition of braille to IDNYC, which encourages those who are blind or have low vision to become cardholders and can accompany BPL's existing large print and braille materials," said Linda Johnson, President and CEO, Brooklyn Public Library.
"A card serves to identify an individual, but adding accessibility features to that card identifies the priorities of a truly inclusive and forward-thinking city," said Seon Nanton, Workforce Development Professional at Easterseals NY.
"Helen Keller Services applauds the de Blasio Administration for taking this important step to help New Yorkers who are blind or have low vision better avail themselves of everything offered through IDNYC," said Kim Zimmer, CEO and President of Helen Keller Services. "While IDNYC provides increased access to services and a host of offerings, adding braille to the cards increases accessibility for all."
"Adding braille on all IDNYC cards will make them easier to use for thousands of New Yorkers and at the same time remind all New Yorkers of the importance of inclusion," said Joe Rappaport, Executive Director of the Brooklyn Center for Independence of the Disabled. "It's a smart move for a smart program."
"BILS believes that all New Yorkers with disabilities should be able to access all services, materials and enjoy all the city has to offer in the same way individuals without disabilities can," said Brett Eisenberg, Executive Director of Bronx Independent Living Services. "By including Braille on the IDNYC cards this ensures that individuals who are blind or have low vision can take advantage of the same benefits as others and feel included."
"Braille embossed IDNYC cards are a real step towards inclusion for people who are blind," said Susan Dooha, Executive Director of Center for Independence of the Disabled New York (CIDNY). "IDNYC promises 'access for all New Yorkers' and that now will include people who are blind. This is a good step forwards."
"VISIONS commends the City of New York and is delighted that the IDNYC cards now have a Braille label," said Nancy Miller, Executive Director and CEO of VISIONS. "This is an important accessibility feature and inclusive design making the cards identifiable by all New Yorkers, blind and sighted."
"We at the Greater New York Council of the Blind are appreciative of any attempts by the Mayor's Office to make the City more accessible to blind and visually impaired persons," said Terence Page, President of the Greater New York Council of the Blind.
"The Sullivan Catskills Visitors Association is excited to be part of this program. In 90 miles or less, NYC residents will be in the legendary Catskill Mountains and experience so many of our outstanding tourism assets, from our quality resorts and farm-to-table restaurants, to outdoor adventure and small town charm—they will truly have an authentic rural American getaway with us," said Roberta Byron-Lockwood, President/CEO of Sullivan Catskills Visitors Association (SCVA). "We welcome all cardholders and are honored to be partnering with IDNYC on this initiative. We already have a waiting list of businesses, attractions, shops and restaurants who want to be part of this program in the future."
"We are honored to be a part of IDNYC's evolution and expansion to introduce New Yorkers to Sullivan County, and we look forward to welcoming families to The Kartrite for year-round splashtastic fun at New York's Biggest Indoor Waterpark," said David Kohlasch, General Manager of Kartrite Resort & Indoor Waterpark. "Just 90 minutes from Manhattan, the resort also boasts an arcade, spa, multiple restaurants and bars, hiking trails and more for kids of all ages, and kids at heart."
"We're proud to be a one of the first regional partners in the IDNYC program," said Randy Resnick, Co-Owner of The Sullivan Catskills Event Center. "We have worked tirelessly with the Sullivan County Visitors Association for years to put the Sullivan Catskills back on the map and this is just one more piece of that plan."
"Signature Theatre is proud to be able to offer members of the IDNYC program access to our expanded Signature Ticket Initiative," said Harold Wolpert, Executive Director of Signature Theatre. "Beginning in 2020, IDNYC card holders will be able to get tickets at our lowest price throughout the entire run of our productions as well as discounts to our cafe and bookstore and access and information about free programming and cultural events at The Pershing Square Signature Center."
"We at Atlantic Theater Company are thrilled to join IDNYC's cultural partnership program as it celebrates its 5-year anniversary! As a producer, presenter, and educator of theater, we are committed to uncovering and celebrating the stories of our varied human existence," said Managing Director, Jeffory Lawson. We can't think of a better way to celebrate the diversity of our great city, and we look forward to offering New Yorkers even greater access to our productions."
"We are proud to be the first educational institution to offer memberships to IDNYC cardholders," said Juilliard President Damian Woetzel. "Our students represent the future of the performing arts as musicians, actors and dancers, and they give more than 700 inspiring performances each year at our Lincoln Center campus. We look forward to welcoming IDNYC cardholders to experience what these wonderful students have to offer, and to learn more about our continuing education program at Juilliard."
"The South Street Seaport Museum is honored to partner with the Mayor's Office of Immigrant Affairs and the IDNYC program. At the Seaport Museum this will mean greater access to the programs, exhibits, and artifacts that illuminate the very beginnings of New York City, a city built through the work, ideas, and energy of a growing urban population," said Capt. Jonathan Boulware, President & CEO of the South Street Seaport Museum. "Here among the brick buildings, shipping piers, and cobblestone streets the first New Yorkers began to build the greatest city in the world. Today, the Museum's collection reflects the role of immigrants and their labor in the building of New York. The IDNYC program will further bolster the Seaport Museum's efforts to make New York City and its history available to new immigrants to the city and to all New Yorkers."
"Queens Botanical Garden is gorgeous year-round and we look forward to welcoming IDNYC cardholders who receive free admission all day on Wednesdays," said Queens Botanical Garden Executive Director Susan Lacerte.
Photo credit: 1) Ydanis Rodriguez. 2) mayor Bill de Blasio.
---