---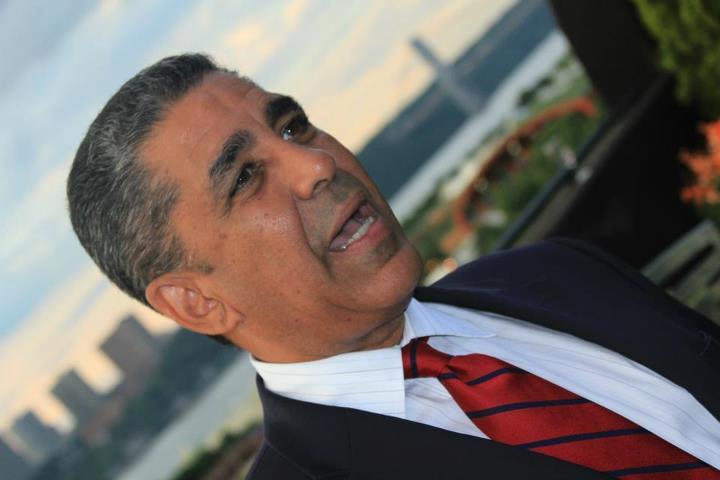 Yesterday, Rep. Adriano Espaillat joined by Rep. Joseph Crowley, Chairman of the House Democratic Caucus, Rep. Luis V. Gutiérrez, Rep. José E. Serrano, Rep. Jerrold Nadler, Rep. Nydia M. Velázquez, Rep. Raúl M. Grijalva, and Rep. Yvette D. Clarke…
… held an immigration roundtable discussion titled, "Moment of Truth: Where America Stands on Immigration," to discuss next steps following President Trump's decision to end the Deferred Action for Childhood Arrivals (DACA) program. The Members of Congress were joined by nearly 30 corporate leaders, university administrators, immigration advocates, and youth to discuss long term strategies and policies underway to support DACA recipients following last week's decision by the Trump Administration to end the program.
Harlem Rep. Adriano Espaillat On Steve Bannon's Removal By Donald TrumpToday, Congressman Adriano Espaillat issued the following statement in response to Steve Bannon's re…Aug 18 2017harlemworldmag.com
"President Trump has declared all-out war on immigrant youth by ending DACA. Today, we stood in unity to show our strength in numbers and in our efforts to protect immigrant youth, DACA recipients, DREAMERS, immigrant families and our future here in America," said Congressman Espaillat. "Thank you to all participants, Members of Congress, corporate leaders, university administrators and advocates for showing up and speaking out during today's "Moment of Truth" forum on immigration."
"Now more than ever, it is important for DREAMers to know we stand with them," said Congressman Crowley, Chairman of the House Democratic Caucus. "That's why I'm proud to join Rep. Espaillat's important effort to bring New York City's education, private sector, congressional, and immigration leaders together for a discussion on how we can ensure the future of these young people in the U.S. I am committed to continuing to fight for passage of the DREAM Act and ultimately comprehensive immigration reform."
Harlem Rep. Adriano Espaillat Responds To Trump's Phoenix RallyA couple of days ago, Rep. Adriano Espaillat (NY-13) spoke with CNN's New Day host Chris Cuomo in re…Aug 25 2017harlemworldmag.com
"DACA recipients are an important part of our nation's future. President Trump's decision to end DACA is cruel and misguided, but now the ball is in Congress's court. Republicans in Congress need stand with Democrats to pass the DREAM Act to prevent hundreds of thousands of kids and young adults from being deported. For years, Republicans have claimed they want to help fix our broken immigration system. Now they have the opportunity to show where they actually stand on immigration and give immigrants who know no other place as home the opportunity to pursue the American Dream," said Congressman Serrano.
"With the President's decision, we face a 'moment of truth.' As a nation we need to decide how we define ourselves," said Congresswoman Velázquez. "Are we a nation that embraces these remarkable young people – a nation that's founded on inclusiveness and diversity? Or are we going to kowtow to Donald Trump's political base, with policies predicated on hate and fear? I, for one, am not going to let the President rob our nation of its immigrant heritage. And we are certainly not going to let him sacrifice these young DREAMers on the altar of political cynicism and extremism."
Harlem Rep. Adriano Espaillat Defends DACA ProgramToday, Rep. Adriano Espaillat, released the following statement as President Trump considers whether…Aug 31 2017harlemworldmag.com
"I stand with my colleagues Espaillat, Clarke, Velazquez, Crowley, Nadler, Serrano and Gutierrez in supporting the more than 800,000 DACA students that are currently being threatened by the Trump Administration," said Congressman Grijalva. "The U.S. is the only country they have ever known and to strip them away from their families, jobs, and livelihoods would not only be immoral, but it would run contrary to the cultural and economic interests of our nation. I join my colleagues in calling upon Speaker Ryan to bring a clean DREAM Act to the House floor for a vote in order to permanently protect our nation's DREAMers."
---