---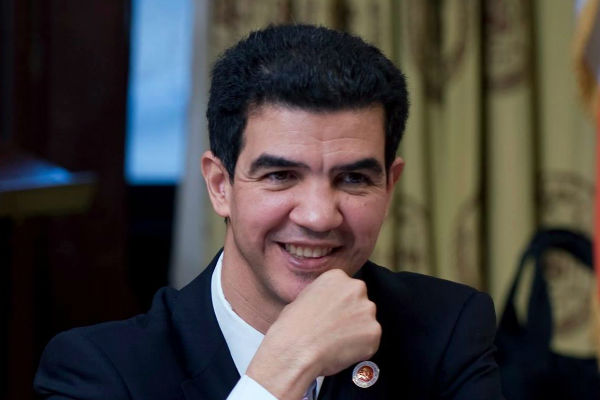 Today, Council Member Ydanis Rodriguez, Speaker Johnson, Brooklyn BP Eric Adams, & Council Member Feliz will be introducing a bill at the Council, establishing the Mayor's Office of Ethnic and Community Media.
The Mayor's Office of Ethnic and Community Media would help City agencies deliver consistent, accurate, and unified public messages to all communities regardless of ethnicity or language.
The Office would also ensure that advertising resources are equitably distributed across the City's diverse communities.
The Mayor's Office of Ethnic and Community Media would need to "coordinate among agencies and minority- and women-owned ethnic and community media outlets to improve agencies' ability to contract with such media outlets on projects including, but not limited to, media campaigns and special projects tailored to specific ethnic communities or groups." Additionally, in regards to advertising spending, the bill states that "Each agency shall ensure that at least 50 percent of its annual advertising spending for print and digital publications and television and radio outlets goes toward ethnic and community media outlets…" This requirement would help support local ethnic and community media outlets receive the support they need to continue to continue reaching their local residents.
"Proud to be working alongside Speaker Johnson, Brooklyn Borough President Eric Adam, and Council Member Feliz in the introduction of a Bill that would establish the Mayors office ethnic and community media. Our City is among one of the most diverse places in the world, we need to invest and support our local ethnic and community media's. During the height of the pandemic it was these networks that helped spread important messages about health and safety to New Yorkers living in immigrant communities," said Council Member Ydanis Rodriguez. "Ethnic and community media is one of the best tools to use when doing outreach to local neighborhoods in the outer-boroughs."
"New Yorkers are from all over the world, and the community and ethnic media play a vital role in informing what's happening here in the city and aboard in their countries of origin. We need to help these outlets since they are a key part of our city. These outlets, who inform in dozens of languages, connect New Yorkers to their local issues here in New York and back at home," said Council Speaker Corey Johnson.
"As the COVID-19 pandemic has underscored, not every New Yorker turns to a mainstream, English-language news source when they're looking for information. Our community and ethnic news outlets speak to a significant population throughout the five boroughs, yet our City has been too slow to recognize the important role they play in our media ecosystem. That's why I'm proud to partner with Council Member Rodriguez on this vital legislation, and I thank him for his leadership," said Brooklyn Borough President Eric Adams.
"Whether it's the World Journal, NY1 Noticias, or the Amsterdam News, media made by and for BIPOC New Yorkers provide a lifeline in a city as diverse as New York, where nearly 600 languages are spoken," said Murad Awawdeh, Executive Director, New York Immigration Coalition. "These outlets don't just keep us informed; they are the glue that holds our neighborhoods together by allowing every New Yorker to get the information they need to keep their families safe and secure, as we saw during this pandemic. The New York Immigration Coalition applauds Council Member Ydanis Rodriguez and Council Speaker Corey Johnson for spearheading the creation of the Mayor's Office of Ethnic and Community Media and recognizing the vital role these outlets play in our immigrant communities."
---