---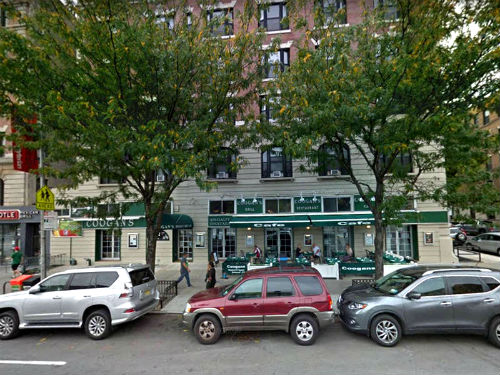 Washington Heights restaurant and bar Coogan's, which has served the community from its Broadway and West 169th Street spot since the 80s, and gets its name from Coogans Hollow as part of uptown history, is set to close this upcoming spring, according to multiple reports.
Coogan's and its landlord — New York Presbyterian Hospital — have not been able to negotiate a lease renewal for the restaurant, the New York Times first reported. The hospital wants to raise the rent up to $62,000 per month, Coogan's owners Peter Walsh, Dave Hunt and Tess McDade told the Manhattan Times.
The restaurant opened in 1985 and quickly became a gathering place for the diverse Washington Heights neighborhood. During the neighborhood's dark days of the 80s and 90s — which were plagued by drug-related violence — the restaurant remained open, owners told the Manhattan Times.
"When we opened, we were one of the first integrated bars in New York, and maybe the country," Walsh told the Manhattan Times. "We were Dominican, African-American, Irish, Jewish, and everyone got along. We embraced the neighborhood. It worked. But thirty-three years ago, you didn't see that kind of thing."
Coogan's will remain open through the last day of its lease at the end of May and its owners are using their connections to help the 40 restaurant employees find jobs, the New York Times reported.
Thousands of Uptown residents have signed a petition calling on New York Presbyterian Hospital to offer Coogan's a lease renewal that it can afford. The petition, started by an organizer of the Northern Manhattan is Not For Sale movement, has garnered more than 2,500 signatures as of this writing.
Update: Ydanis Rodriguez NYC Council Member and Manhattan Community Board 12 is having a Strategy/Brain Storming Session TODAY, January 10th, 2018, at 5:30pm at Coogan's Restaurant located 4015 Broadway at 169th Street. Please bring ideas and thoughts on how to save Coogan's Restaurant. You can RSVP to Ebenezer Smith at ebsmith@cb.nyc.gov and/or if you cannot attend please leave you comments below on our facebook.com/hwmag page.
Photo by Google Maps street view
Related Articles
---