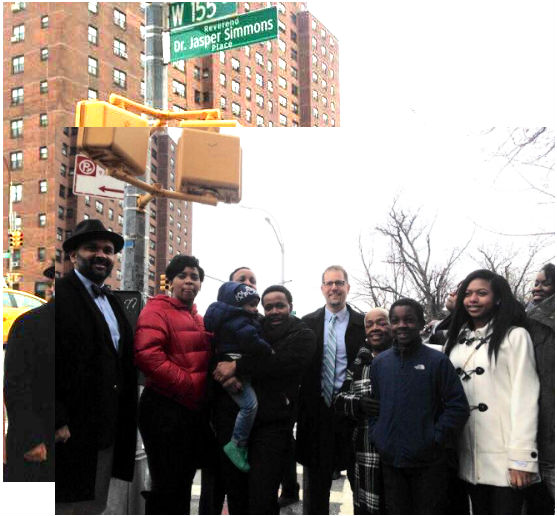 On Saturday, April 9, 2016, Harlem City Council Member Mark Levine, Community Board 12 Chair Shah Ally, and uptown residents will hold a ceremony officially co-naming W. 155th Street and Amsterdam Avenue, "Rev. Dr. Jasper Simmons Place."
Council Member Levine sponsored the co-naming for Dr. Simmons in the City Council, and it was signed by Mayor Bill de Blasio in February 2016.  In 2015, Harlem Community Board 12 supported the street co-naming honoring Dr. Simmons in a unanimous resolution.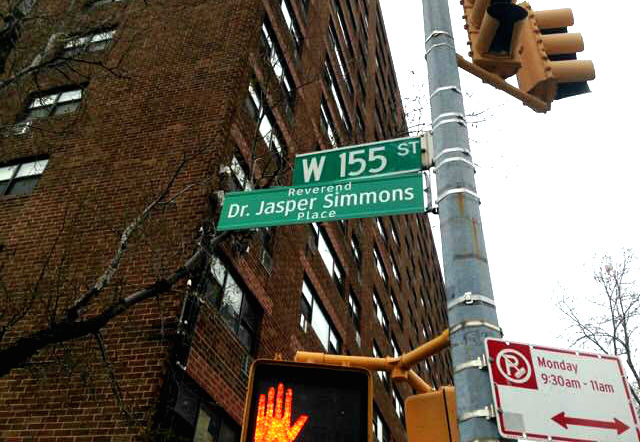 Dr. Simmons was ordained in May 1953 and began his ministry by founding File Chapel Baptist Church on East 124 Street. He was a member of the Baptist Ministers' Conference of Greater New York and Vicinity for 55 years, president of the C.H.A.N.C.E organization for 7 years and Community and Senior Chaplain for the NYS Department of Corrections Prison Ministry.
Via Council Member Mark Levine
Related Articles