---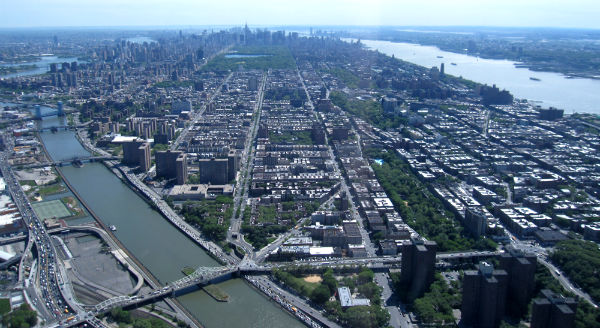 It was a sluggish first half of the year for Northern Manhattan's commercial real estate market, with a stunning drop in sales volume and mixed pricing results.
A total of 138 properties trades hands in 154 deals for a total dollar volume of $694 million uptown, down 64 percent year-over-year, according to a report by Ariel Property Advisors. For the last four half-year periods, sales volume was at $1.3 billion or higher with a peak at $1.9 billion in the first half of 2016.
Uptown Rezoning Could Increase Affordable HousingThe city has released its plan to rezone Inwood, the third New York City neighborhood targeted under…Jun 30 2017harlemworldmag.com
Sales volume for both the multifamily and development sectors were deep in the red, with a 67 percent slide in the former and 76 percent in the latter, while user and commercial properties were up.
As for pricing, the results were mixed. In the multifamily sector, average price per square foot rose 9 percent from $361 to $394, while the average price per buildable square foot at development sites dropped 12 percent to $200, the same in 2015.
Martha Stewart Detects Sewage Smell UptownAnd so it happened that on July 13, 2017, with two minutes left 'til 10:45 a.m., career perfectionis…Jul 13 2017harlemworldmag.com
East Harlem and Central Harlem continued to be the most active for development during the half-year period. The two neighborhoods combined saw 79 percent of the total volume for development sites. And Central Harlem was the most active overall, taking 32 percent of the pie, or $222 million, followed by Washington Heights with 26 percent and East Harlem with 22 percent.
Related articles
Related Articles
---