---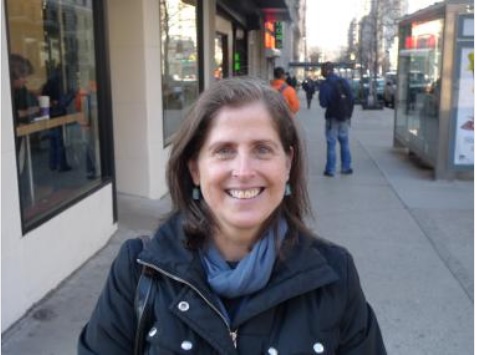 Council Member Helen Rosenthal voiced her opposition today to the MTA funding proposal included in the Governor's Executive Budget, calling it a distraction from the need for fundamental reform at the MTA. The proposal would require the City of New York to pay the entirety of the capital costs of the NYC Transit Authority, flying in the face of common sense and decades of precedent. Council Member Rosenthal also expressed her frustration that the MTA's proposal does not include capital cost reform.
In response to the MTA's testimony at the State Senate and Assembly's budget hearing today, Council Member Rosenthal issued the following statement:
"This budget proposal is just another attempt to avoid confronting the urgent need for cost reform at the MTA.
No matter where the MTA gets its funding, it is riders and taxpayers who are footing the bill—and they aren't getting their money's worth. There's no accounting trick or political power play that can get around that. Every moment we waste debating the history of the MTA's funding structure is a moment we should be spending planning for the reforms that will be necessary to safeguard the subway's future.
The MTA spends more on capital construction than anywhere else—not by a little, but by a factor of two, four, even ten times as much as our peer cities around the world. The scale is almost hard to comprehend: Where Paris spent $370 million per mile on its most recent extension, part two of the Second Avenue subway is projected to cost $3.5 billion per mile.
Recent investigative reports have given us a sense of why, uncovering systemic waste and fraud. These outsized costs are a result of an agency whose procurement and management is fundamentally broken.
For months, I've been calling for an independent commission to study capital costs as a first step toward reform. In October, a majority of my colleagues in the Council and I said clearly that such a commitment would have to be included with any new funding. The need to reform the MTA's procurement process and to institute new mechanisms for transparency and accountability has only become more obvious since then.
And yet in response to all this, the MTA has persisted offering excuse after excuse. Instead of working with us toward reform, we've been treated to increasingly audacious attempts to blackmail the City into throwing good money after bad. It's frustrating not just as a Council Member but as a commuter.
The riders delayed because of signal problems, or unable to access a station because its doesn't have an elevator, or living in a transit desert–they don't care about trivia over the history of the budget or the latest round of political brinkmanship. Riders care about their train coming on time, and about being able to access it. And they know better than to think that a blank check made out to "business as usual" will deliver that.
The appointment of Andy Byford to head the NYC Transit Authority is an encouraging sign. It must be followed with more structural changes. It's time for the Governor to stop playing games with the budget and come to the table with a meaningful proposal for MTA reform."
---