---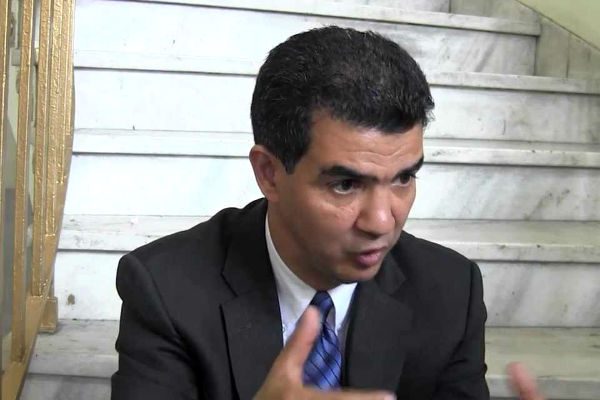 Council Member Ydanis Rodriguez, New York City Transit President Andy Byford, Manhattan Borough President Gale Brewer, and a representative from Assembly Member Al Taylor's office, met outside the 168th St. 1 train subway station to inform riders of the upcoming station improvement work that will begin this Saturday, January 5, 2019, and continue for approximately one year. The 1 train will bypass the 168th St. station in both directions until the new automatic elevators are completed. Some of the information shared included reminding the public that the station will remain open for the A/C lines and that the A/C elevator will remain in operation during the construction period. NYC Council Member Rodriguez, Manhattan Borough President Brewer, and NYCT President Byford remain committed to having this project completed on time and efficiently and that the service interruption is addressed by increased bus service between nearby stations.
The MTA has help desk agents available during rush hour this and next week, where they are available to answer questions and guide riders to their best transit options. There is a free out of system transfer with MetroCards at the 207th St and 215th St 1 train stations and at the 207th St A train station, along with M5 bus service connections. More information can be located by visiting the MTA's website.
"We are here to ensure that all riders that use the 1 train line at the 168th St. subway station are aware of the upcoming changes. Beginning Saturday, January 5 — this upcoming Saturday– the 1 train will be bypassing the 168th St. station while brand new elevators are installed. The work is set to be finalized in early 2020. The new elevators are just the beginning of rehabilitating and updating this station along with many other subway stations. The 168th St. station plays an important role as a transportation hub with heavy usage by residents, patients, and staff at NY Presbyterian Hospital, families, and students who pass through the station on a regular basis. According to MTA data, on average, approximately 26,000 riders utilize this train station every week. It's our job to ensure that they know what to expect during the time the 1 train will not be available at this 168th Street," said Council Member Ydanis Rodriguez, Chair of the Committee on Transportation.
"This subway station is a critical transfer between lines and a crucial point of access to and from this part of Washington Heights, so we all need to get the word out and take steps to keep the neighborhood moving," said Manhattan Borough President Gale A. Brewer. "Stepped up service on the M5 bus route is a start, but I think dedicated shuttles to and from the neighboring 1-line stations in both directions – with temporary bus lanes to cut through congestion – would help even more."
"Replacing these elevators is long overdue and critical for reliable access to these unique 'deep stations,' and we've put together a schedule that takes care not to cause unnecessary inconvenience for customers," said MTA New York City Transit President Andy Byford. "We thank our customers for their patience during this extraordinary work and hope they take advantage of the enhanced bus service and additional free transfers we've arranged for the duration of the projects."
---