---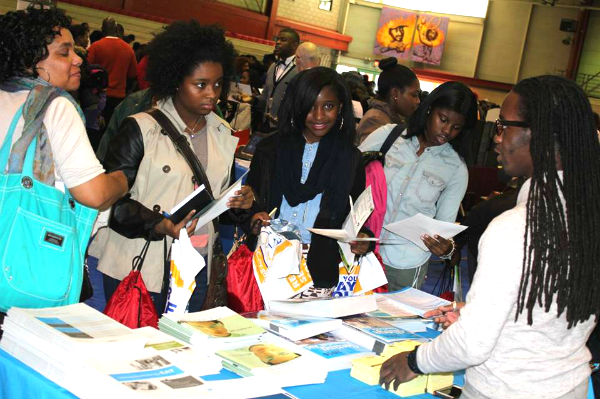 New York City Economic Development Corporation (NYCEDC) today announced the selection of Upper West Strategies (UWS), a NYC-based consulting firm that focuses on government and mission-driven clients, to develop and manage the LifeSci NYC internship program. LifeSci NYC internships are part of Mayor de Blasio's $500 million LifeSci NYC plan, 10-year initiative designed to accelerate growth of the life sciences industry and to create 16,000 new, good-paying jobs.
Applications are now open for the summer 2018 internship class. Interested students and companies can apply at the here.
UWS responded to a request for proposals (RFP) issued earlier this year. CEO Richard Robbins founded the firm in 2012 to streamline collaboration among government, private companies, startups and non-profit organizations, and build opportunities for workforce development. UWS has worked closely with NYCEDC, the New York City Department of Education (DOE), the National Society of Black Engineers and other public and private sector clients on engagement strategies to foster program development, partnerships and program implementation.
Building on the success of a pilot internship program earlier this year, NYCEDC is growing the scope of the program to serve a larger number of students. The newly expanded program's objective is to attract and prepare a diverse range of New York City students for careers in the life sciences sector and to ensure that the sector has a wealth of talent to fill the industry demand for good quality jobs. Companies and organizations that have signed up to host students next summer include BioHealthWays, Celmatix, Chimeron Bio, Deerfield, Envisagenics, Fesarius Therapeutics, Kinnos, Lucerna, Mirimus, NewYorkBIO, The New York Stem Cell Foundation and Roche.
LifeSci NYC internships are open to students currently enrolled in New York City-based colleges or universities or New York City residents currently enrolled in any college or university. Preference will be given to rising juniors/seniors and graduate students. Summer 2018 interns will work full-time, paid internships from June 4 – August 10 and will be invited to networking receptions, industry career panels, site tours, and opportunities to work alongside a multidisciplinary team of bench scientists, data analysts, and business managers.
"New York City's life sciences sector continues to deliver major advances in healthcare, and create good-paying and accessible jobs for New Yorkers," said NYCEDC President James Patchett. "The LifeSci NYC internship program not only helps build a pipeline of homegrown talent, but it also reflects that New York City is quickly becoming a global leader in the life sciences industry."
"Despite New York City having a large number of STEM students studying life sciences fields, there aren't clear pathways and awareness of opportunities for students to pursue careers in the industry in New York City," said Richard Robbins, CEO, Upper West Strategies. "The program addresses this gap by providing quality internships for college and graduate students from all parts of New York City, while offering curriculum and training support with refined 'hard' skills in the sciences and 'soft' skills of professional and personal development."
"Students think that studying the life sciences is only important if they want to become physicians," said Dr. Carla Romney, Associate Dean for STEM and Pre-Health Education at Fordham University. "They are unaware of the tremendous opportunities in biotechnology, pharmaceuticals, medical devices, and basic biomedical research. They can't envision how to apply their science skills and interests in the workplace. Internships are key to retaining students in these fields and building the workforce infrastructure to support the growth of the life sciences sector here in NYC."
"The program will offer both bench research science jobs and management jobs, as the growth of the life sciences sector will create not only science jobs but also thousands of jobs in related fields. "In order to have a biotech ecosystem, you need far more than scientists," said Bunny Ellerin, Director of the Healthcare and Pharmaceutical Management Program at Columbia Business School and Co-Founder/President, NYC Health Business Leaders.
"90% of life sciences students don't go to graduate school or medical school. A program like the LifeSci NYC internship program is critical to help students learn about the range of career opportunities in the life sciences industry in New York City and to help students identify potential career paths," said Angie Datta Kamath, University Dean of Continuing Education and Workforce Development, CUNY.
In 2016, Mayor de Blasio announced LifeSci NYC, a $500 million, 10-year initiative designed to attract the burgeoning life sciences industry to New York City. As part of LifeSci NYC, the City will develop a new Applied Life Science Campus, unlock 2.8 million square feet of new commercial lab space, provide training programs for workers, and facilitate collaboration between the City's leading medical research institutions, pharmaceutical companies, startups, venture capital firms, and philanthropies.
With 16 percent growth in jobs since 2009, the life sciences sector is among the fastest growing in the city. It offers a wide range of technical jobs, such as microbiologists and lab technicians, as well as non-technical jobs in areas like marketing and administration. Roughly 30 percent of jobs in the industry require only a high school diploma or an Associate's Degree, while another 50 percent of jobs require only a Bachelor's Degree.

New York City Economic Development Corporation is the City's primary vehicle for promoting economic growth in each of the five boroughs.
---