---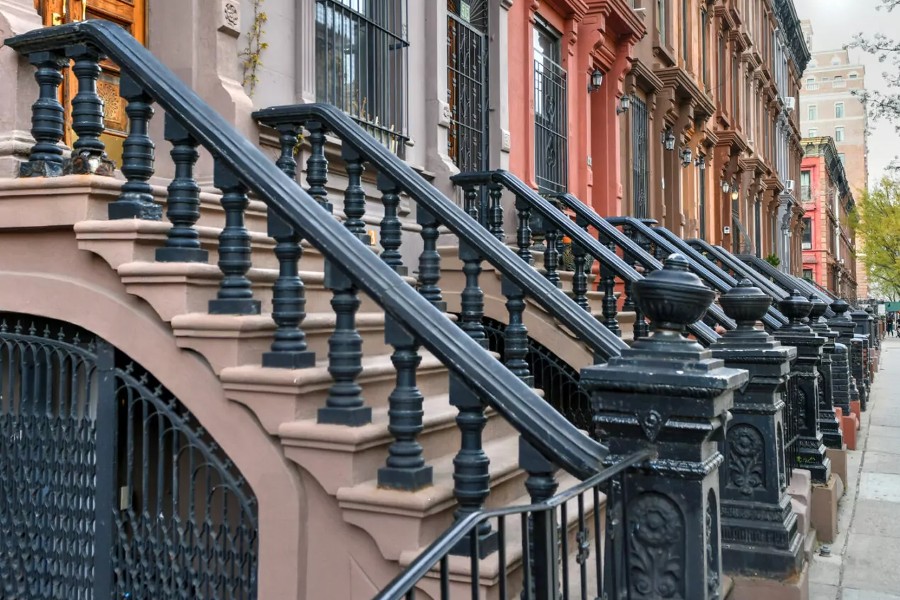 By Robert 'Robb' Pair, Harlem Lofts Inc.
Using a Research-based strategy, we keep a sharp focus on Seller representation while maintaining an extensive database of well-qualified Buyers in Harlem.
Our data from the Spring market (April through the beginning of June) show patterns that predict sales for the remainder of the year, and the encouraging news is that there is progress in bridging the divide between Buyer and Seller expectations. 
This article explores this progress and what it means for the Upper Manhattan Townhouse Market – it is also relevant to other markets going forward.
Townshoues – Bridging the divide Between Buyer and Seller Expectations
Within any real estate market, Sellers look for maximum return while Buyers seek maximum value.  In a settled market (such as was seen in 2021), Buyer and Seller expectations from a transaction are not the same but are compatible to the extent that a middle ground can be achieved, resulting in a sale.  Conversely, in a volatile or changing market, the expectations of Buyers and Sellers tend to diverge, making it more difficult to find an acceptable middle ground.
The latter half of 2022 and the first few months of 2023 represent a good example of the latter scenario – increasing interest rates effectively doubled the cost of borrowing money, impacting Buyer spending power.  In the absence of price reductions, this resulted in reduced sales and increased inventory. 
In the face of reduced sales, we are now seeing a response from Sellers. Significant competition between Sellers is driving an unprecedented number of discounts being offered to attract Buyers, who now have reduced purchasing power. 
Data from the past month illustrate this point well.  In April-May 2023, 27 of the 109 townhouse listings on widely consulted third-party platforms offered new discounts!  At this point, as shown in Graph 1, below, 54.3% of listings have been discounted since launch – a number not seen since the tail-end of the COVID-19 crisis:
Graph 1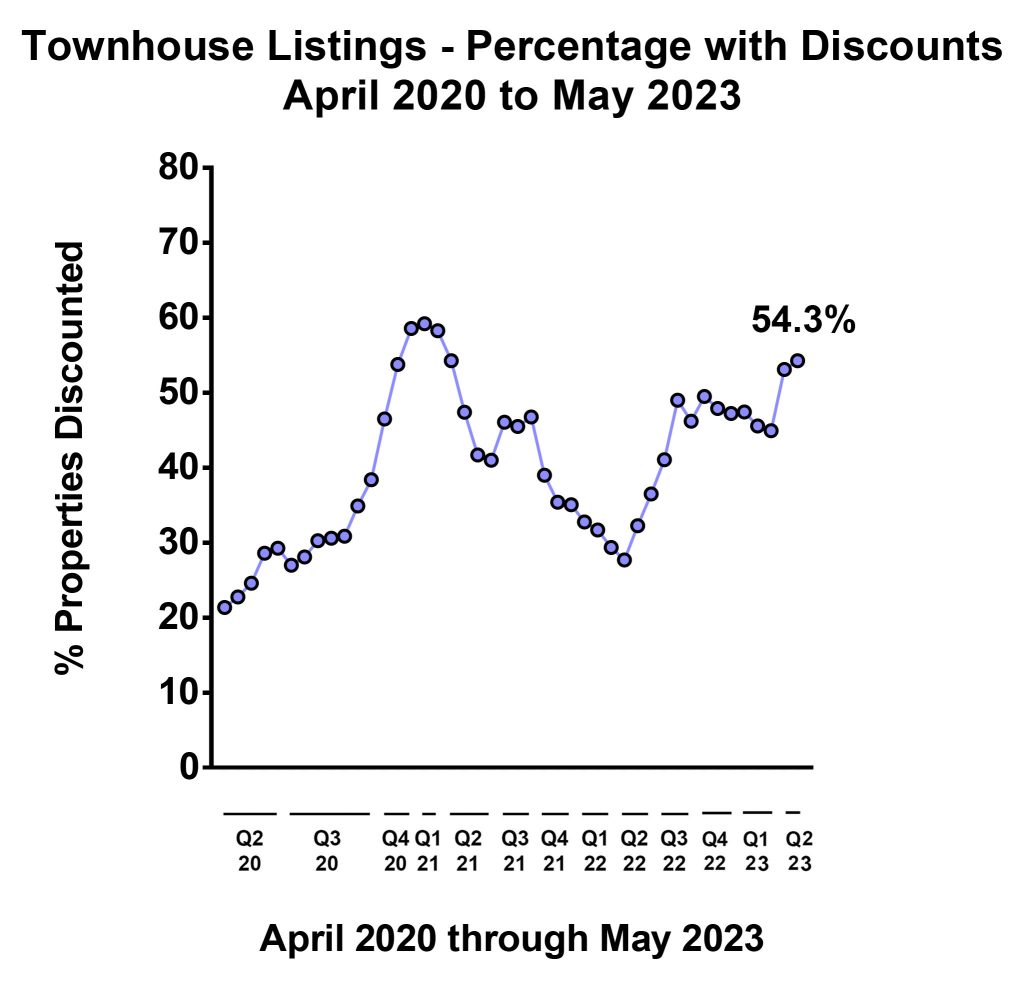 ---
These numbers show that the market is changing, slowly but surely.  Additional data from our research also support this conclusion – prices are slowly decreasing overall.  As such, we predict an increase in sales in the latter half of 2023, but that sales prices are likely to fall, at least temporarily.
Related: Read more Upper Manhattan Townhouse Market stories here.
More details about the current market are in our Monthly Market Analysis videos on our YouTube channel, at https://tinyurl.com/HLIYouTube!
Final Thoughts
We hope you enjoy this article! Our understanding of the markets puts us in a unique position to help our clients. Reach out to us at info@harlemlofts.com with your real estate needs, and on our website at https://harlemlofts.com/.
By Robert 'Robb' Pair, Harlem Lofts Inc.
Harlem Lofts Inc. is a boutique real estate firm incorporated in 2002 by our founder Robert 'Robb' Pair. We are located in the former studio space of the famous Harlem Renaissance photographer, James Van Der Zee. The firm covers all major residential property transaction types in Upper Manhattan and is the acknowledged expert in Upper Manhattan real estate. Harlem Lofts Inc., 272 Lenox Avenue in Harlem, New York, 917.791.6986, robert.p@daniel-tlemlofts.com, https://harlemlofts.com/, info@harlemlofts.com
Photo credit: 1-2) Harlem Lofts.
---