---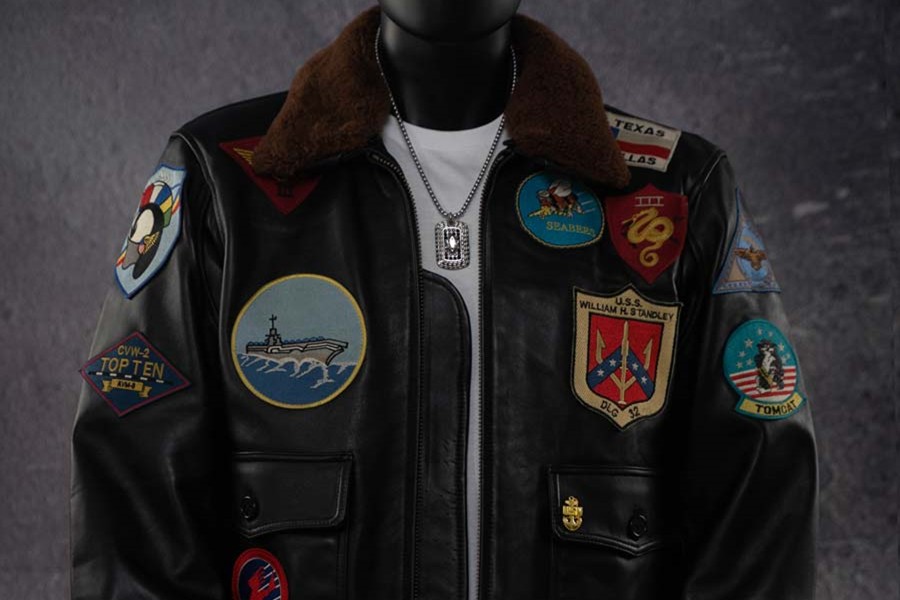 The greatest leather jackets for guys offer a mysterious type of power.
All at once, they can conjure feelings of calm assurance, romanticism, and confidence. Do you hold a similar opinion? Even if nothing else, one of the few lasting relationships you'll have in fashion is with a decent leather jacket. They are long-lasting, develop character with use, and match with more things than you may think.
Why not go through PalaLeather's new autumn and winter collection to see whether our favorite leather jacket is among the offerings?
Men's Classic Top Gun Inspired Navy G-1 Leather Flight Jacket
This flight leather jacket, which was prominently featured in the classic "Top Gun" film, will keep you looking sharp and edgy. These G-1 leather flight jackets have a bi-swing back and are stuffed with fur to keep you warm and protected from the elements. They are made of 100% vegetable-tanned Italian goatskin. Despite having a smaller fit, the bi-swing back allows for greater arm movement, especially for those with bigger backs and shoulders.
Choose from one of our basic yet functional leather jackets for a night out on the town or one of our Top Gun-inspired jackets with distinctive US navy patches for an ensemble that stands out. With this amazing flight leather jacket, it's your time to channel your inner Maverick.
Men's Green Lambskin Leather Blazer Coat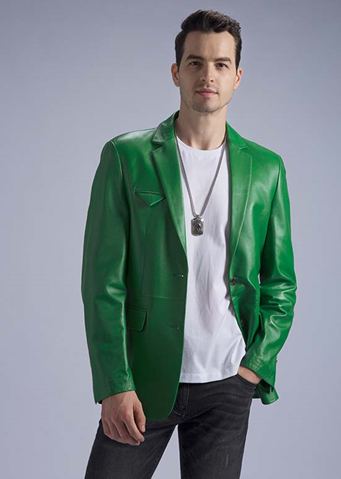 Although buying a leather blazer is by no means a safe decision, once you make it, we almost promise you won't turn back. It's one of those timeless menswear hero pieces, so you'll probably keep it forever. You are undoubtedly coming to make an impression, especially in this striking green leather blazer!
This lambskin leather jacket is constructed entirely of man-made materials and is designed for men to wear as a date-night jacket, a blazer for business, or a casual lambskin jacket. You only need to wait for the ideal opportunity to enter a room wearing this jacket, and everyone will be staring at you. This is the ideal blazer jacket to wear with your favorite pair of jeans or formal pants and shoes.
Burgundy Red Crocodile Textured Genuine Leather Jacket Coat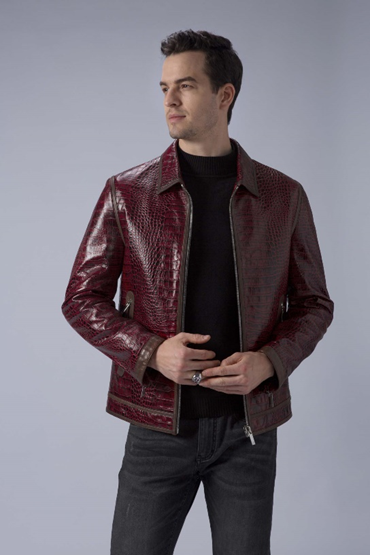 Even though leather jackets are fun, there are times when you need something other than the conventional black, brown, or beige. Given that this year is all about expression, you might not want to keep wearing the same dark leather jacket everyone else has been wearing for the previous few decades. What if you took the chance to stand out? In our opinion, the color red may be that color. Call it "Red is the new Black" for simplicity.
This 100% goatskin, the crocodile-textured, durable real leather jacket has brown leather welting and is composed of genuine leather in a classic tone. The shiny appearance that the leather has is what we adore most about this product. For those seeking a fresh take on classic looks, this leather jacket is ideal.
Brown G-1 Navy Aviator Leather Bomber Jacket with Removable Fur Collar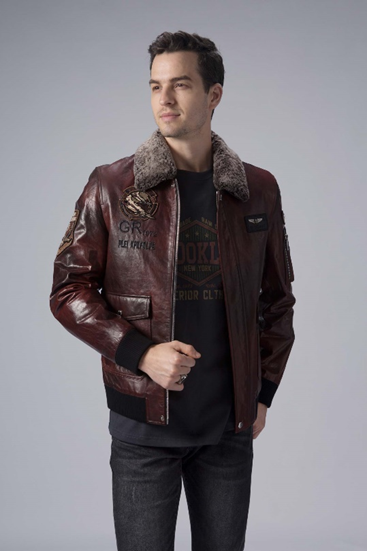 With this bomber jacket, you'll quickly feel like an elite airman. Who could dislike that sensation?
Since its debut in the 1920s and 1930s, the fur-collared G-1 Navy Aviator Leather Bomber Jacket has been a mainstay in American history. However, Palaleather has completely re-imagined the G-1 with a removable genuine fur collar, 100% real goatskin, 100% wool fur collar, high-quality patches, and that too in the ideal dark brown color. The inner rib stand collar, adjustable cuffs, and hem allow for a customized fit while the zip fastening and hip length offer excellent wind resistance.
Functional style and a completely lined interior are also features of the bomber jacket. Comfort and aesthetics go hand in the hand of course. This product, in our opinion, can sell itself.
Black Biker Studded Real Shearling Sheepskin Leather Jacket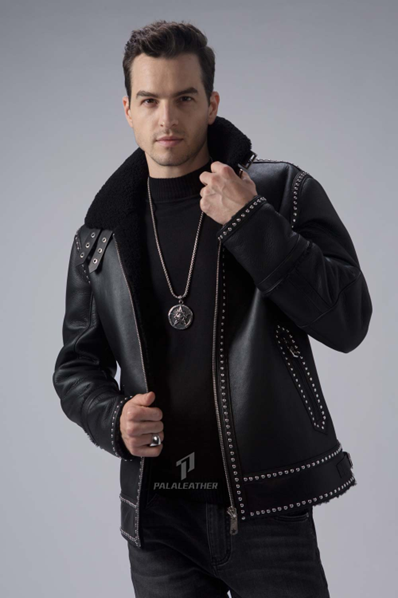 With this Palaleather shearling leather flying jacket, you'll appear very slick. This leather jacket has silver-plated rivet ornamentation and is composed of incredibly soft, 100% sheepskin or lambskin leather and 100% wool shearling. This jacket is ideal for a date night or a night out at the club with the guys since it will undoubtedly gleam like a silver-plated ornament.
The natural fibers are extraordinarily warm, strong, and breathable. So what are you waiting for? Get your hand on this jacket.
Conclusion
Find your ideal leather jacket from PalaLeather UK with affordable price for this fall and winter. With these jackets in your wardrobe, you are all set to style some classic winter looks.
---