---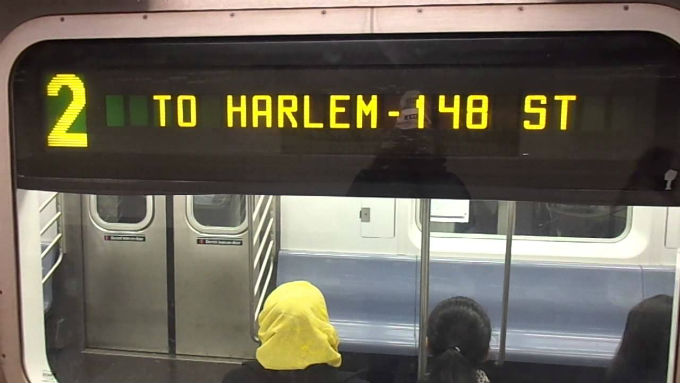 UPDATE 5:30 p.m.:The MTA announced at 5:30 p.m. it would be canceling almost all of the subway changes for the Labor Day weekend due to Tropical Storm Hermine.
Due to forecasted weather conditions this weekend's planned service changes have been cancelled, w/ these exceptions pic.twitter.com/UTVbWKWHvc

— NYCT Subway (@NYCTSubway) September 2, 2016

You've got a long weekend to sit back, relax and enjoy a bunch of subway closures, re-routes. The good news is most of these changes are only for Saturday and Sunday. We'll mention it if they go all Labor Day Weekend. However, all trains will be running on a reduced basis on Monday.
Here are this weekend's major scheduled subway changes. (You can get additional details below with the MTA Service Status widget or on the MTA's Weekender website.)
2 train:
E 180 St-bound trains run express from 241 St to E 180 St
Service operates in two sections in the Bronx: Between Flatbush Av and E 180 St, and via the 5 to/from Dyre Av; Between E 180 St and 241 St
3 train:
Service is extended to New Lots Av
Saratoga Av and Pennsylvania Av Stations are closed for renovation
4 train:
No trains between Bowling Green and Utica Av/New Lots Av; 2, 3 trains provide alternate service
Saratoga Av and Pennsylvania Av Stations are closed for renovation
Bowling Green/Crown Hts-bound trains skip 176 St, Mt Eden Av, 170 St, 167 St and 161 St
5 train:
2 trains replace the 5 Dyre Av Shuttle
A train:
Inwood-bound trains skip Spring St, 23 St and 50 St
Ozone Park/Far Rockaway-bound trains run local from 125 St to 59 St-Columbus Circle
C train:
168 St-bound trains skip Spring St, 23 St and 50 St
E train:
Trains run via the F in both directions between 21 St-Queensbridge and 2 Av (NOTE: This lasts until 5 a.m. on Tuesday)
Jamaica Center-bound trains skip Elmhurst, Grand Avs, Woodhaven Blvd, 63 Dr and 67 Av (NOTE: This is only late nights, but also lasts until 5 a.m. on Tuesday)
D train:
Coney Island-bound trains run local from 125 St to 59 St-Columbus Circle
F train:
Coney Island-bound platforms at Avenue I, Bay Pkwy, Avenue N, Avenue P, Avenue U and Avenue X are closed for renovation
M train:
Weekend M service operates between Middle Village-Metropolitan Av, Queens and Delancey St/Essex St, Manhattan
Late Night service operates between Middle Village-Metropolitan Av, Queens and Myrtle Av, Brooklyn
N train:
Manhattan-bound platforms at 86 St, Avenue U, Kings Hwy, 20 Av, 18 Av, New Utrecht Av and Fort Hamilton Pkwy are closed for renovation
Q train:
57 St/7 Av-bound trains run express from Kings Hwy to Prospect Park (NOTE: This lasts until 5 a.m. on Tuesday)
R train:
Jamaica-bound trains skip Elmhurst, Grand Avs, Woodhaven Blvd, 63 Dr and 67 Av
Service is extended to the Jamaica-179 St Station
Here's the MTA Service Status widget:
Via Source
---