---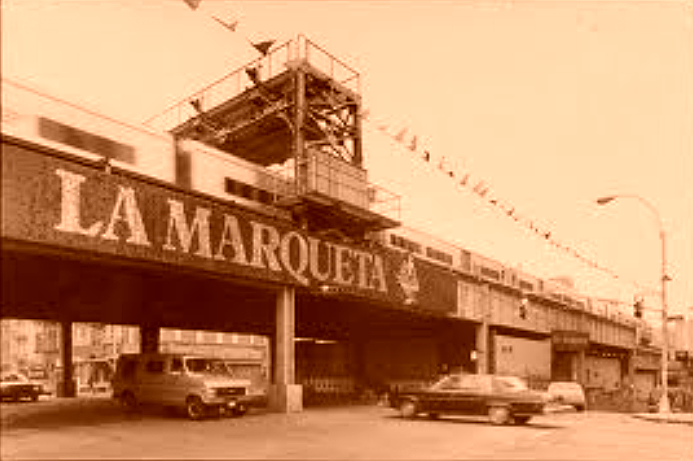 A multi-million dollar renovation project at La Marqueta, an open-air events and retail space in East Harlem, is set to begin this month, a spokeswoman for the city Economic Development Corporation told Patch.
Harlem's Melissa Mark-Viverito Announces Revitalization Of La MarquetaGovernor Andrew Cuomo and Speaker Melissa Mark-Viverito announced the revitalization of La Marqueta,…Aug 14 2014www.harlemworldmag.com
The EDC — which operates the marketplace — and Council Speaker Melissa Mark-Viverito's office are teaming up to make improvement's to the Park Avenue marketplace's outdoor events space, an EDC spokeswoman said. The speaker's office has committed $5.5 million for the project.
La Marqueta's outdoor event space — called La Placita — will be closed to the public during the renovation, but its indoor retail and commercial space will remain open, an EDC spokeswoman said. The renovations are expected to begin in mid-September and be completed by the end of 2017, an EDC spokeswoman told Patch.
Speaker Melissa Mark Viverito to open Para Sol expo at La MarquetaSpeaker Melissa Mark Viverito will open the Para Sol expo at La Marqueta and will lead a "Sunday in …Jun 26 2015harlemworldmag.com
La Placita was opened to the public in 2014 and hosts events such as Vendy Plaza, music and arts shows and Zumba classes. Prior to 2014 the space was only open during special events.
Improvements coming to La Placita include:
New glass and metal planels along the exterior;
New interior stairways and railings with decorative mesh;
New restrooms that are ADA compliant;
Overhead radiant heaters;
New concession stand;
Retractable bleachers and stage;
Improved lighting and entrances
Current retail spaces at La Marqueta include Mama Grace's Afro Caribbean Food, Patisserie Vanessa, Sprinkle Splash Sweet Shoppe and Hot Bread Kitchen — which also owns a commercial kitchen facility in the complex.
"Bananas & Budhas" At La Marqueta In East HarlemBananas & Budhas, José Morales dreamed of curating a season long outdoor photographic exhibit at La …Jul 25 2016harlemworldmag.com
La Marqueta first opened as the Park Avenue Retail Market in 1936, according to the city Economic Development Corporation.
Clarification: La Marqueta's indoor marketplace and vendors will remain open during the renovation work.
Photo by Jason Lam via Flickr/Creative Commons
Related articles
---