---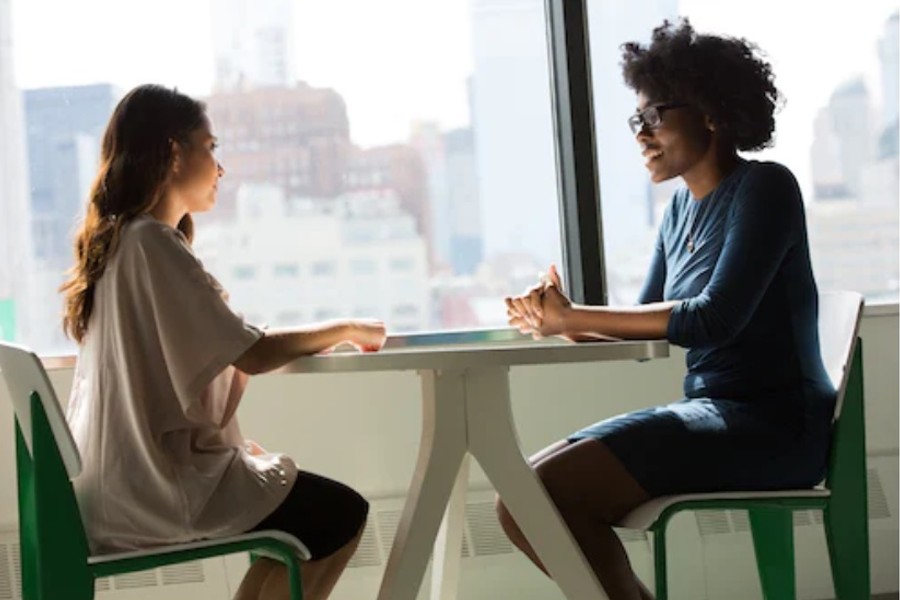 Did you know there are established stages of recovery that addicts pass through?
These stages include the pre-contemplation stage, at which point addicts don't acknowledge they are addicts, the contemplation stage when they start to realize, and the preparation stage, when individuals decide and prepare to seek help.
Then, we have the action stage, when individuals actively seek help, usually from support groups and rehabilitation centers. Next comes the maintenance stage when individuals try to maintain their sobriety and the new coping mechanisms they've learned. Some get to the stage where they've fully adopted the changes in their lives, while others relapse. These stages are not always linear, and addicts can move between them in both directions. 
Pre-Contemplation
The first stage of addiction is the pre-contemplation stage when individuals are not aware of or do not acknowledge that their substance use is a problem. They might either not see any reason to change their behaviors or be in denial and become confrontational when challenged.
Contemplation
When external pressures or negative consequences of addiction motivate individuals to change, they begin to recognize that their substance use is causing problems in their lives. Sometimes broken down relationships, financial worries, or lost employment are driving factors at this point. Addicts at this stage might be ambivalent about change.
Preparation
When individuals decide to actively seek help, they begin to prepare for the changes in their lives. They cannot simply stop abusing substances, so they begin to research rehab centers and support groups. They might also set themselves a goal of when to quit, start reducing the amounts of alcohol or drugs they consume, or reach out to loved ones for help.
If they decide to go to a rehabilitation clinic, they might visit the center or study their website to get to know the counseling and recovery process. They will also need to look into UHC drug rehab coverage so they can fund their recovery journey. The preparation stage is a very important stage in recovery and it is made easier by having a strong support network and healthcare coverage.
Action
The action stage comes next and it involves taking concrete steps toward recovery. Between the preparation stage and action stage, it is not uncommon to have a wobble or face minor setbacks to progress, as this is the time when it can become a little overwhelming or scary for individuals. Support from loved ones and others in recovery can be very beneficial.
Then, gradually, individuals begin to engage in treatment programs, therapy, or other recovery support services. Rehabilitation centers can be excellent places to rediscover yourself, your strengths, your ambitions, and your way forward. The staff in places like this tends to be caring, compassionate, and well-versed in various methods of therapy, including individual, group, and art therapy.
The action stage requires significant effort and commitment and it often involves making dramatic changes in your daily routine and social circles. This is the time to give it your all.
Maintenance
Once the action phase has been completed to the point where changes have been successfully initiated, individuals enter the maintenance stage. This is the point where you have to work hard to sustain recovery efforts and avoid relapse. The maintenance stage involves building coping skills, seeking ongoing support, and making recovery a long-term priority
Some people stay in the maintenance stage for the rest of their lives. But do not worry if it's very hard at first, it will become easier and more normal as time goes on, even if you never fully make it to the adoption stage. Maintenance is a continuous battle in terms of recovery, but it is made easier by support systems and public services.
Adoption or Relapse
The adoption stage is when individuals have completely adopted the new behavior, and it is now a natural part of their life. Many people do not get to this stage, but as long as they manage the maintenance stage well, this is not a failure.
On the other hand, some people will relapse. This is also normal, natural, and alright. Relapse just means that individuals need to make their way through the stages again. Remember to view relapse as a temporary setback rather than a failure and use it as an opportunity to learn and readjust your approach to recovery.
As you can see, there are established stages of change in addiction recovery, and they are not always linear or final. Recovery is a long process with natural peaks and troughs. The process begins with pre-contemplation, then contemplation, and then preparation for seeking help. It is normal for people to sway between these stages before moving on to the action stage. Action means taking concrete steps toward recovery by seeking help. Rehab centers offer support and therapy at this stage. Finally, there is maintenance, and – for some – adoption or relapse. Relapse is a normal part of recovery and it should not be seen as a failure, but a setback to be overcome.
---