---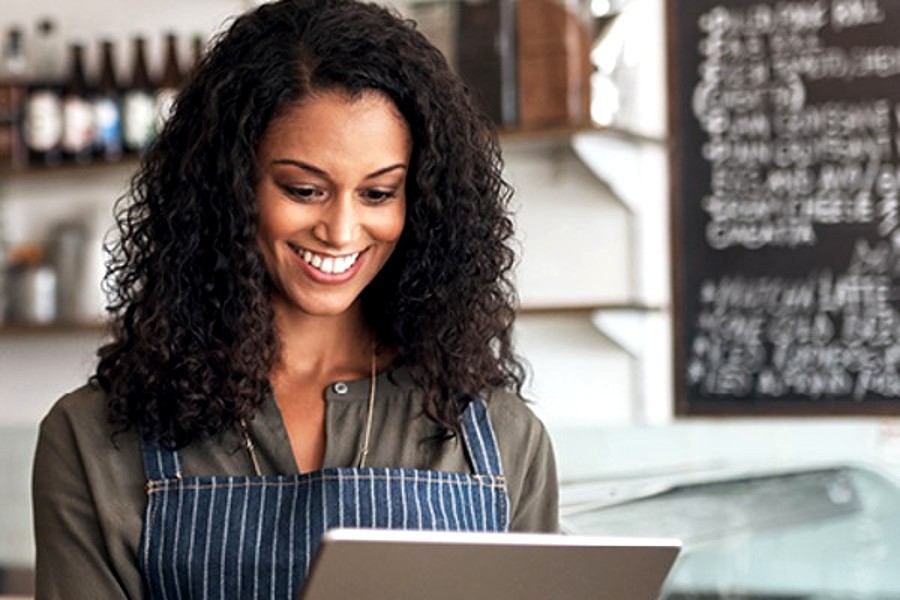 Pay-per-sale marketing, also known as affiliate marketing, is becoming increasingly popular due to its cost-effectiveness and ability to drive sales.
Affiliates promote products or services through various channels, such as social media, email marketing, or website advertising, and earn a commission on each sale generated through their referral link. The model allows for a flexible and scalable way to drive traffic and sales without high upfront costs for advertisers. Here's how PPS marketing works.
1. Affiliate Promotes Advertiser's Product or Service
Affiliate marketing is an attractive way for independent entities to monetize website content and generate passive income. An individual can effectively become a personal ambassador of the advertiser's initiatives by establishing an affiliate agreement with a brand or product owner. Financial rewards are generated by placing special referral links on personal websites, email lists, and social media accounts.
This technique allows the affiliate to benefit from every purchase completed through a referral link. Compared to lead generation, PPS marketing eliminates the need to generate customer leads because referrals are completed through direct sales. For people wanting to discover new business opportunities online, partnering as an affiliate marketer can be a hassle-free way to establish steady financial momentum while building long-term relationships within the marketplace.
2. Customer Clicks on the Referral Link
When a potential customer clicks on the referral link, they are taking the next step towards experiencing the great products or services your company offers. It's your opportunity to turn this individual into a long-term and loyal customer. After they land on your website, make sure you have compelling content that's easy to understand and resonates with them.
Aim to go above and beyond their expectations. Ensure the customer journey is uncomplicated and encourage them to explore further with special incentives. A happy customer will help spread positive word-of-mouth through friends or family, which is what you need for even more referrals.
3. Customer Makes a Purchase
As an affiliate, it's exciting when someone purchases from a link you shared. Not only do you help the customer find a great product or service, but you also get to reap the rewards of your hard work. When customers make a purchase, they benefit from finding what they're looking for, and you benefit by getting a commission that rewards your efforts as an affiliate. Unfortunately, commissions take work, and no commission is earned if the customer doesn't make a purchase. While it's easy to give up in these moments, perseverance and dedication are critical to success as an affiliate.
4. Commission Payment
Commission payment structure has been the basis of successful partnerships between advertisers and affiliates for years. It emphasizes the efficiency of both parties, as each has full clarity on their respective responsibilities. The advertiser pays their affiliate a predetermined commission rate when they refer customers to their product or service. In turn, the affiliate can promote knowing exactly what compensation awaits them.
With this clear framework in place, advertisers have been able to maximize their business's reach and its returns on investment by tapping into strategic networks of enthusiastic partners. Meanwhile, affiliates have become catalysts for growth for complementary companies in mutually beneficial settings.
5. Advertiser Tracks Sales
Online marketing is continuing to grow in complexity, but savvy advertisers know that understanding the details of tracking each sale is a vital part of succeeding in generating revenue. Tracking sales made through an affiliate's referral link can be done with cookies, tracking pixels, or other methods—whichever works best for your business model.
This data then provides invaluable insights into how well each advertising campaign performs and helps ensure your marketing budget is spent wisely. Whether running a small online shop or a large e-commerce empire, taking the time to understand this vital aspect of online marketing is critical to achieving success.
6. Performance Optimization
Performance optimization is an essential component of successful pay-per-sale campaigns that shouldn't be overlooked. By analyzing affiliates' performance, tracking sales and revenue, and adjusting incentives accordingly, advertisers can maximize their returns from PPS initiatives. Taking time to evaluate performance data can aid in understanding which tactics deliver more success and make more profitable decisions about customer incentives.
Regarding performance optimization for PPS strategies, the more data you have, the better decisions you can make. Keeping track of this information over time is also essential to ensure that strategies are consistently delivering ROI and helping your business grow.
By keeping these six key points in mind, advertisers can maximize their success when running pay-per-sale campaigns. Whether developing an effective referral system, understanding commission payment structures, tracking sales, or optimizing performance, taking the time to understand these key elements are essential for ensuring your pay-per-sale campaigns are successful. By staying one step ahead of the competition, you can ensure your business nabs its fair share of online customers and grows in success.
Related Articles
---