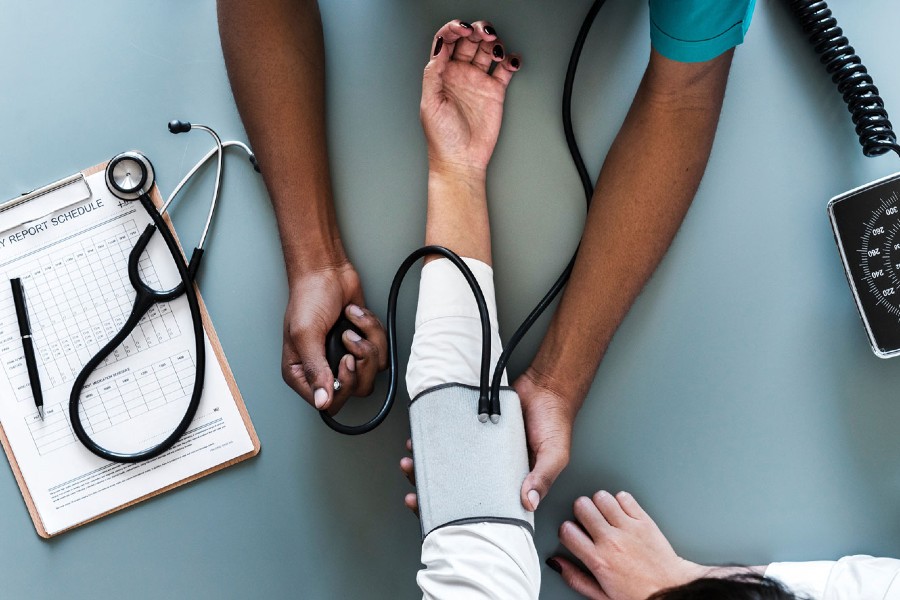 Diagnosis is a fundamental step in the healthcare process.
When patients receive accurate diagnoses, clinical decision-making can be tailored to fit their understanding of their problem and an improved outcome is likely.
Diagnosis is a complex process that integrates information gathering, integration and interpretation. Diagnostic accuracy can vary due to several factors such as cognitive biases and fallacies in reasoning (Kassirer et al., 2010).
From Symptoms to Solutions
At a multi-doctor clinic in Boston, MA, they offer an expansive approach to diagnosing and treating complex health problems. One of their standout services is the 1.5-2 hour "Symptoms to Solutions" consultation – available either online or over the phone. During this session you'll become acquainted with medical jargon-free terms while learning self-care tips to keep symptoms private while navigating medical malpractice claims. Most importantly though, you'll leave with an action plan and a clear idea of what needs to be done next – hopefully leading towards healthier you in no time!
Uncovering the Potential
Diagnosis remains a major challenge in health care quality. Diagnostic errors occur across all settings of care and are linked to both common and rare diseases, leading to significant harms.
There has been some progress made towards understanding and preventing diagnostic error, yet more work needs to be done in this area of medicine.
This study sought to uncover patterns of diagnostic error that are frequently missed by research and practice. To do this, we collected clinical cases from 4325 patient safety incident reports, 403 closed malpractice claims, 24 ambulatory morbidity and mortality conferences, and 355 focus groups.
We identified 661 disease-specific and 21 generic diagnostic pitfalls across all data sources. These included misdiagnosing one condition for another (e.g., aortic dissection is misdiagnosed as acute myocardial infarction); failing to recognize test limitations; misinterpreting atypical disease presentation; and assuming chronic disease is responsible for new symptoms. By understanding these recurrring errors, educational efforts and quality improvement initiatives can be designed that focus on eliminating them.
Finding the Right Doctor
When searching for an internist, family physician, or gynecologist, it's essential to select a primary care doctor with whom you can establish trust and establish communication. Doing this helps avoid cold calling and unreliable doctors.
---
---
A good primary care physician will have enough time for regular check-ins and be accessible in case of a medical emergency. They'll also know how to refer you to specialists if further evaluation, diagnosis or treatment is required.
To get started, search for a clinic near where you live and work. Make sure they're open during your available hours, as well as their office address. Furthermore, consider whether they accept your health insurance plan.
Finding the Right Treatment
A comprehensive diagnostic clinic in Boston should offer a full selection of testing and treatments tailored to a patient's health needs. This may include specialized imaging, genetic counseling, as well as medication trials.
The diagnostic process is an iterative one that begins with a clinical history and interview, continues through physical examination, diagnostic testing, and referral or consultation with other clinicians.
The optimal combination of these can yield the most crucial result: an accurate diagnosis that directs appropriate treatment options. This is an essential step in patient care, as it allows for a more comprehensive assessment of a patient's situation and the identification of suitable treatments to reduce the chances of worsening health conditions or premature death. Furthermore, a well-crafted diagnostic evaluation can improve adherence to prescribed treatments (Kassirer et al., 2010; Pauker and Kassirer, 1980). Furthermore, an effective diagnostic plan also lowers the cost of treatment. Whether your health issues are major setbacks in life or minor discomforts that keep you up at night, finding a reliable medical clinic is critical for success.
Related Articles