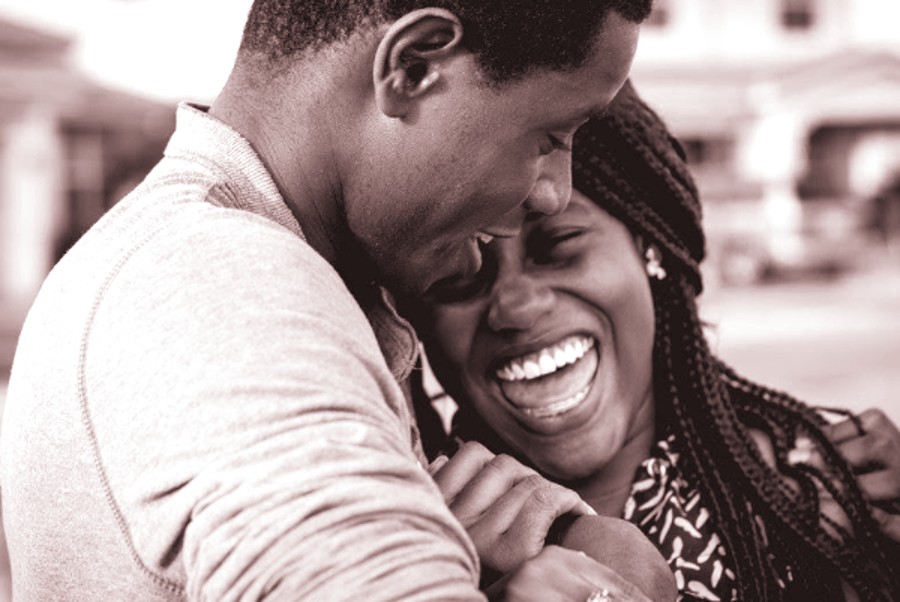 Are you in a relationship that you want to make last? If you are, there are things that you need to do to ensure both your happiness and success.
After all, relationships take work, dedication, and commitment from both partners. If you're looking for guidance on how to have a successful relationship, this blog post is for you! Keep reading to learn the ultimate guide for a successful relationship: what every woman should know.
The most important thing in a relationship is communication
Excellent communication is the cornerstone of a successful relationship. It's important to understand that men and women communicate differently. Men can often struggle to communicate their feelings, leaving their partners in confusion or frustration. One of the most obvious signs he will come back after pulling away is that he will communicate more and try to bridge the disconnect. That's why both partners should recognize the need for patience and understanding when it comes to communicating with the opposite sex. By learning how to respectfully listen, seek clarification, negotiate, and explore different approaches, healthy conversations between two partners can form and create a strong basis on which they can eliminate misunderstandings, compromises can be made, and mutual respect is instilled. Without good communication as the foundation of a relationship, couples will be hard-pressed to maintain mutual trust, care, and understanding – so even if difficult at times, it's essential to figure out ways of communicating effectively with each other.
You need to be able to trust your partner
Having a successful relationship with someone is about more than just the two of you; it's also about having trust in each other. This can include trusting that your partner knows how to handle difficult situations and discussions, communicating openly, and not keeping secrets from each other. Trusting your partner also means being honest with them and respecting each other's needs and boundaries. It strengthens the partnership with every step taken to make sure neither one of you is taking advantage of the other or expecting too much in return. With trust as an integral foundation, a woman can create a lasting relationship she can be proud of.
Respect is key – both partners need to respect each other's opinions and needs
Respect is essential in relationships: without it, neither party can truly understand the other. A successful relationship necessitates respect between both partners going both ways; each partner must be willing to acknowledge and validate the opinions and needs of the other. Mutual respect encourages understanding, acceptance, and empathy. The ability to listen with an open mind is rooted in respect and allows couples to learn from one another's thoughts and experiences. Healthy relationships are built when all parties involved treat their counterparts kindly, honestly, and fairly; all while appreciating differences in opinion respectfully. If you want your relationship to thrive, take a vow of honoring each other as individuals and respecting one another as members of a team.
Compromise is essential – keep in mind that it's not always possible to get your way
To be successful with your partner, you must always remain open to the fact that sometimes it won't be possible to get your way. You should strive to develop the flexibility and understanding necessary in order to make the most of difficult situations when neither of you can have exactly what you want. Try not to become too fixed or rigid in your ideas about how things should work; instead, be willing to stay open and find a new way forward together. Compromise is essential for a strong and lasting relationship—remind yourself of this whenever you encounter those times when getting what you want isn't possible.
Spending time together is important
A successful relationship requires making time for one another and being together in shared moments. This doesn't have to be an extravagant vacation or a fancy dinner – even having a night in, curled up together with your favorite show can bring about feelings of connection and strengthen your relationship. Going for walks or bike rides are also simple ways that don't cost a ton of money, but give you quality time to catch up and recharge from the busy day-to-day. Quality time spent together will ensure you both never reach a stagnant point in your relationship.
Being supportive of each other through tough times is what really makes a relationship last
Finally, being supportive of each other through tough times is what really makes a relationship last. Whether it's the occasional misunderstanding or a full-blown crisis, you will find yourselves growing stronger and closer as a couple if you are honest with your feelings and support each other unconditionally. No matter what kind of obstacles you may have to face along the way, learning to talk things out openly and pushing through the tougher moments together can make for an incredibly satisfying bond in any relationship.
Related Articles
VIDEO
---
Harlem Cultural Archives is a donor and foundation-supported Historical Society, Its mission is to create, maintain and grow a remotely accessible, online, interactive repository of audio-visual materials documenting Harlem's remarkable and varied multicultural legacies, including its storied past as well as its continuing contributions to the City and State of New York, the nation, and the world.
Support Harlem Cultural Archives
and
click here to get more Harlem History
, Thank you.