---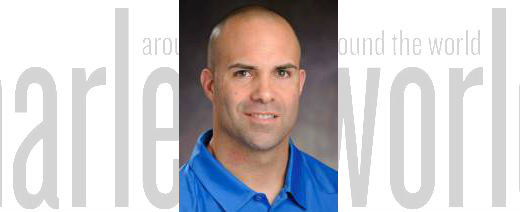 NBC Sports College Football Talk reports that just when you thought we had the UCLA/Diddy drama in the rear-view, like Jaws, it comes back!.
First, a brief recap: hip-hop mogul Sean Combs was involved in an altercation with a UCLA assistant, strength coach Sal Alosi, in the Bruins football offices a week ago yesterday and was ultimately arrested on multiple felony charges.  The confrontation occurred after Diddy's' son, UCLA defensive back Justin Combs, was kicked out of a workout session by Alosi earlier that day, then called his father regarding the incident.
Combs, through a spokesperson, claimed "any actions taken by Diddy were solely defensive in nature to protect himself and his son."  While UCLA would prefer charges not being pursued, it will be up to the District Attorney's office whether the legal matter moves forward.
All of that bring us to a report from TMZ.com, which is claiming there is a previous history between the younger Combs and Alosi that could have played a role in the elder Combs' alleged actions that day:
The coach who fought Diddy this week … brutally shamed Diddy's son by using a paparazzi pic to drive home a point — that he thinks Justin Combs is a spoiled rich kid.

Sources connected to UCLA's football program tell TMZ Sports … the humiliating incident went down in February. Coach Sal Alosi had several players in the the gym for a training sesh, which Justin missed because he was at the NBA All-Star game.

We're told Alosi openly mocked Justin by putting a pic of him at the game — next to Diddy and Ben Stiller … in all the gym monitors. We're told Alosi told players … "While you guys are training, this guy is sitting courtside with his dad." The pic remained up for 24 hours.
The gossip website, citing the same sources, went on to claim that Alosi had told the player on various occasions that "You're only here because of your dad," and … "You never belonged here," and … "You should just go work for your dad."  The allegations made in this report shed new light on the football player publicly backing his famous father.
Diddy was released from jail the night of the incident after posting a $160,000 bond. His first court appearance is scheduled for July 13.
(Photo credit: UCLA athletics)
Related Articles
---