---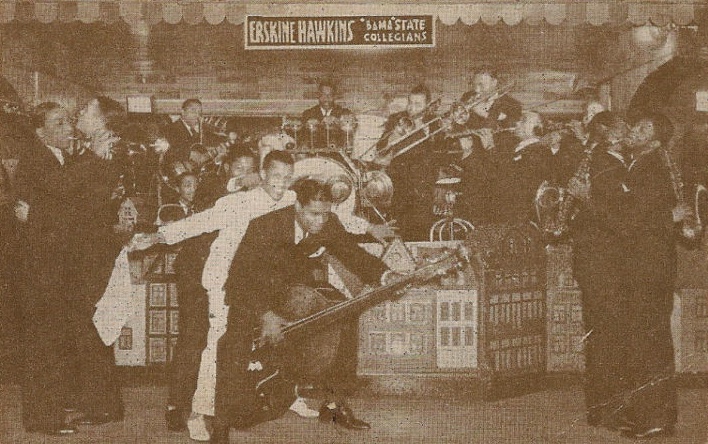 Gay Harlem writes that the once known Harlem Club and the Harlem Tavern, the speakeasy re-opened as the Ubangi Club in (April) 1934. It was located on 131st Street and 7th Avenue.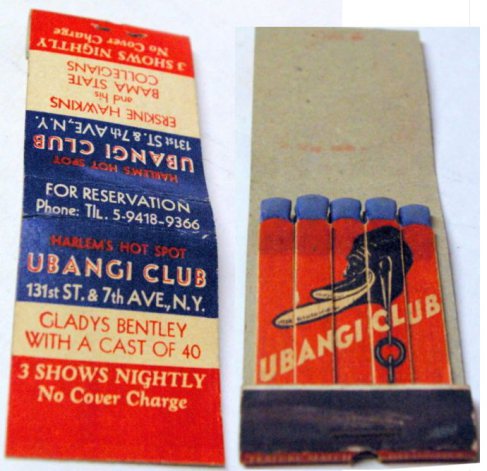 The name of the club was to evoke African roots and "the suggestion of voodooism." Due to the exotic taste of the club, it attracted a lot of tourists. Gladys Bentley, a popular female butch Blues performer who dressed in male evening attire, headlined in the early 1930s while backed up by a chorus line of "pansies". She attracted black, white, gay, and straight audiences.
The City Room said, She was a renowned singer in the 1920s and '30s who cut her hair short, dressed in tailcoats and appeared at the Ubangi Club with a troupe of young men. "If these boys were put into dresses they would be indistinguishable from the chorines," the weekly newspaper, New York Age, told its readers. And from uptown to downtown, the patrons simply adored them.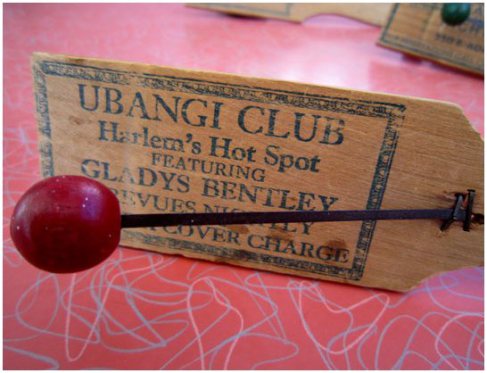 Harlem Bespoke reports that there are not many images that we have seen of the shows that reportedly featured a cast of 40 (with some cross-dressing involved) but the above postcard of the band performing at the club has lot of the musicians in compromising positions.  Another famous photo of a notable nearby theater in Central Harlem helps further provide the exact location of the club which appears to have been part of a famous complex. More clues after the jump.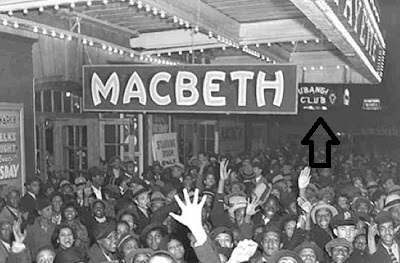 An image of the play Macbeth directed by Orson Welles on opening night shows the Lafayette Theatre with a crowd out front and the Ubangi Club sign can clearly be seen in the background. The famous theater has been altered beyond recognition in modern times but the Ubangi Club building is still intact today.
Related Articles
---