---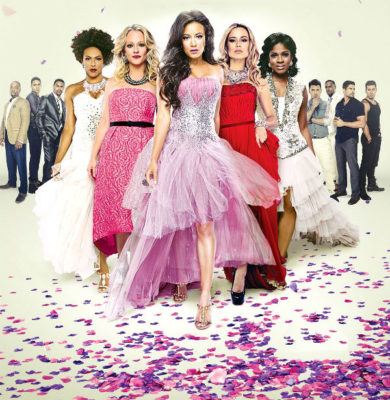 Tyler Perry's popular OWN drama series "If Loving You Is Wrong," is one of the best sitting at home in Harlem series returns for an anticipated third season on Tuesday, September 19, 2017, at 9 p.m. ET/PT.
Mo'Nique Calls Out Tyler Perry, Oprah Winfrey And Lee Daniels At The Apollo Essence Magazine reports that Harlem fave Mo'Nique has something to get off her chest and she's co…May 15 2017harlemworldmag.com
"If Loving You Is Wrong," delves into the lives of neighbors and friends-turned-frenemies Alex (Amanda Clayton), Kelly (Edwina Findley Dickerson), Marcie (Heather Hemmens), Esperanza (Zulay Henao) and Natalie (April Parker-Jones). This season, the neighborhood that once was the perfect picture of suburban life has never recovered from the scandalous affair that tore apart two marriages, and jeopardized every friendship the couples held close. The series also stars Joel Rush, Eltony Williams, Aiden Turner, Charles Malik Whitfield, Denzel Wells and Jay Hunter.
Tyler Perry Speaks Out After Mo'Nique Talks About Him And Oprah At The ApolloTyler Perry is speaking out after Mo'nique willingly dragged him and Oprah Winfrey during her comedy…May 18 2017harlemworldmag.com
The most recent season of "If Loving You is Wrong" (3/21/17 – 5/30/17) averaged over 2.3 million viewers and, year to date, is among the Top 6 original scripted series on ad-supported cable for W25-54. It was the #2 original scripted cable series on Tuesday nights for W25-54 and is Tuesday night's #2 original series on all of TV for African-American women and total viewers.
New Season Of Tyler Perry Comedy Series "For Better Or Worse" PremieresOprah Winfrey Network's popular comedy series from Tyler Perry, "For Better or Worse," returns for i…May 20 2017harlemworldmag.com
"If Loving You Is Wrong" is created, written, directed and executive produced by Tyler Perry and is co-produced for OWN by Tyler Perry Studios.
For more information, please visit www.oprah.com/own
Related articles
No related posts found...
---